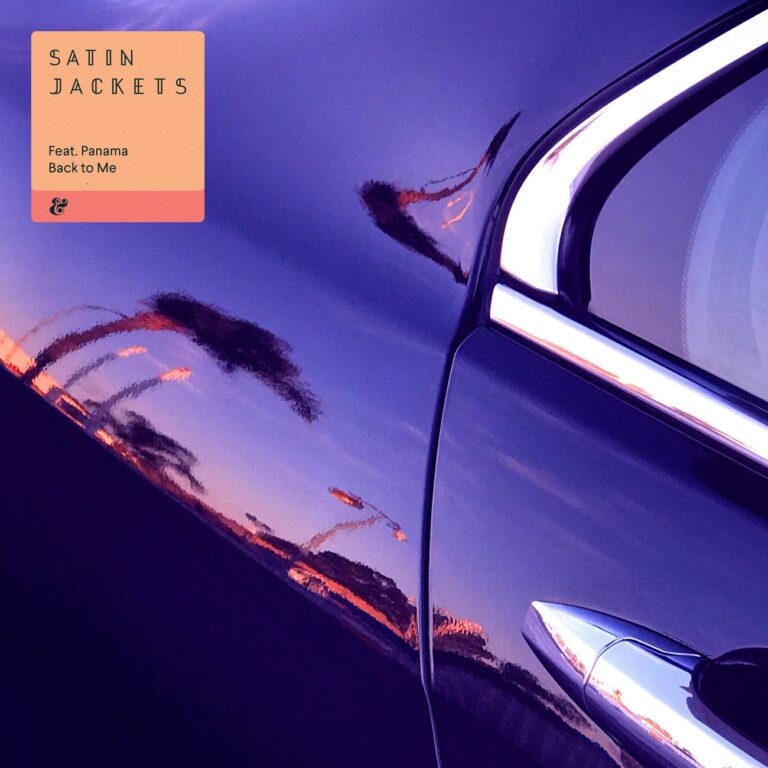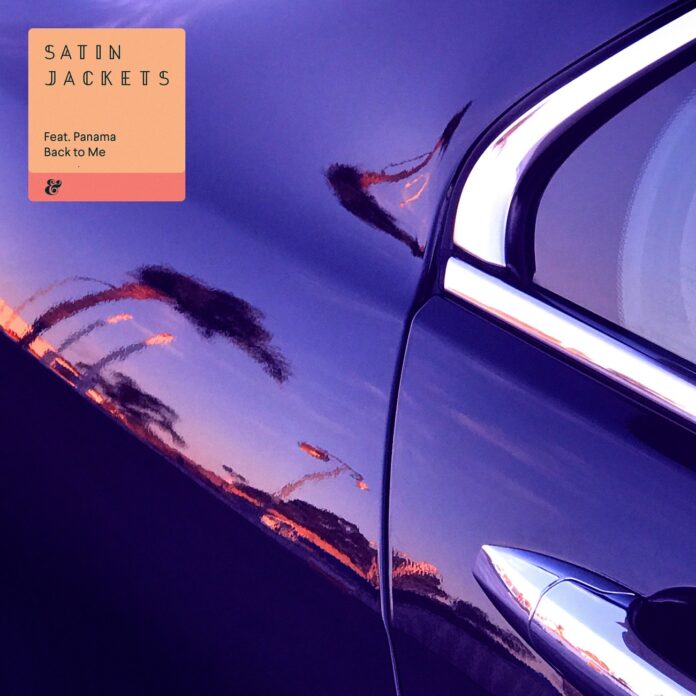 'Back to Me' by Satin Jackets & Panama offers some uber-sexy vibes. Being a visionary German music producer who has mastered the nerve of his audience, his releases are always thoughtfully intoxicating and this song is no exception! This collaborative effort with Panama is simply spellbinding and we couldn't be more thrilled to premiere it. We had a very interesting talk with Tim (Satin Jackets) last year and also featured his mesmerizing album "Solar Nights" (that is an absolute must-listen), make sure to peep the album and the interview here.
From start to end, the track 'Back to Me' transports the listeners to another world. Simple elements, free from fussy chaos, the song thrives with vintage nostalgia and flourishing, husky vocals by Panama that will lure and entice you. Issued by Eskimo Recordings, it is a marvelously smooth number.
Satin Jackets' 'Back to Me' is a collection of soothing melodies and rhythms that are designed to enchant you with its Synthpop groove. The meticulous riffs and warm vocals make the build of the track a real ear-catching affair. The groovy basslines and frenzy synths give plenty of variation to this dreamy cut. Issued via Eskimo Recordings, Tim and Panama bring a gleaming infusion of melodic moments with an inviting atmosphere that is irresistible and so in-sync.
'Back to Me' by Satin Jackets and Panama engage the listeners with its emotive and expressive elements that are extremely catchy. This Electro Pop meets Indie Dance / Nu Disco track combines sassy percussion and melodic cadence in a sensational way. The vocals are particularly infused with passion and love. It is deeply resonant and soulfully vibey. The impeccable beats and delicate flow of the song make it a fascinating opus. Released on Eskimo Recordings, it is a heavenly song that features lucid percussion and vibrant vocals that will elevate the energy of the atmosphere.
"After the last two singles, I couldn't wait to hear what Tim would send me next…When I first heard what would become 'Back To Me' I really got this feeling of returning to something important and wanted to write a song about finding yourself. It's like that feeling you get coming home after spending a long time away, just where the home part is really yourself." – Panama
On the song, the perfect smattering of melodies and amalgamation of beguiling rhythms is captivating. This audacious release via Eskimo Recordings offers charismatic swirls and outstanding vocals that are engaging and addictive. The track takes you to a place that is sleek, super-stylish with a modern yet nostalgic vibe. Satin Jackets & Panama did it again! And we are already hooked on 'Back to Me!'
Stream 'Satin Jackets x Panama – Back To Me' on SoundCloud below!
Streaming Options:
Satin Jackets x Panama – Back To Me Apple Music (Coming Soon!)
Satin Jackets x Panama – Back To Me Spotify (Coming Soon!)
Satin Jackets x Panama – Back To Me Soundcloud (Coming Soon!)
Satin Jackets x Panama – Back To Me FREE DOWNLOAD
Satin Jackets x Panama – Back To Me Download (Coming Soon!)
More Streaming Options HERE (Coming Soon!)
---
More About Satin Jackets:
Formed in 2012 Satin Jackets is the brainchild of German producer Tim Bernhardt. Inspired by the clean productions of artists like Chic and studio genius Trevor Horn, Tim set to reintroduce that polish and sheen back into the modern disco scene. "It always sounded like the musical equivalent of a fashion magazine's cover" Tim explains. The result was 'You Make Me Feel Good', a sublimely laidback slice of Balearic House that introduced Satin Jackets to the world. Released on storied Belgian label Eskimo Recordings, the single quickly established Tim as one to watch amongst the thriving nu-disco scene. Whilst the face behind Satin Jackets may have remained a mystery his warm sound was fast becoming very familiar to music lovers around the world. Firmly established as one of Eskimo's flagship artists Tim would define the Satin Jackets' sound with his debut album 'Panorama Pacifico' in 2016. The album won praise from the likes of Mixmag, DJ Mag and Groove, led to gigs around the world and to date has been streamed on Spotify more than 30 million times. From wanting to recreate the sound of magazine covers to appearing on them, the past few years has been quite some journey for the still enigmatic producer. Hidden away in the unlikely surroundings of one of Germany's ancient forests, out of sight but fully in control, Tim is producing music that reflects the glamour and glitz of 70s Manhattan, artfully updated for the 21st century.
More About Panama:
Panama is a singer, songwriter, producer and multi-instrumentalist. A highly collaborative artist, his work has now amassed over 200 million streams on Spotify alone. Panama has the rare ability to blend both live and electronic sounds in his music. It's a skill that allows him to paint every element in his songs, from the moment he first sits down at the piano to the final touches in the studio. Through this he has developed a distinctive sound, blending raw emotional songwriting with lush, synth-heavy production.