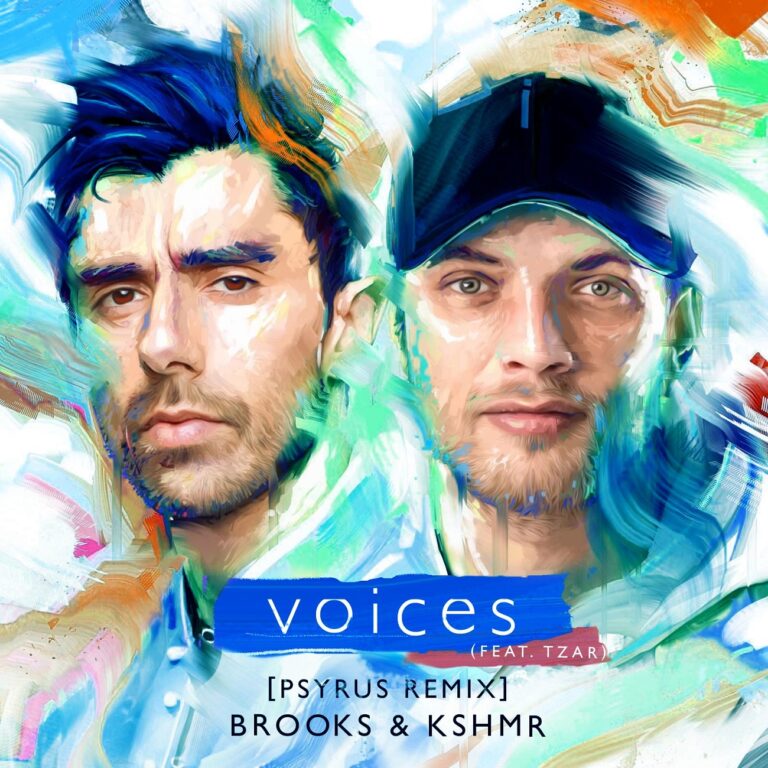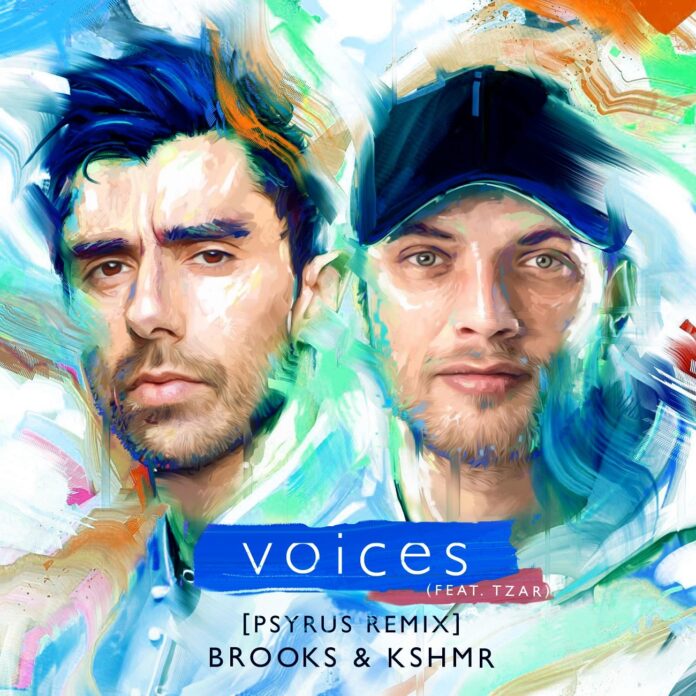 The track 'Voices' is an awe-inspiring collaboration between the massively talented and outstanding EDM forces Brooks & KSHMR. The original track was released via the label Dharma Worldwide and also features whimsical vocals by Tzar. While the original track is a stunner, it gained much traction among the listeners after a remix contest was announced by Spinnin' Records. The remix version of the track that won against over a thousand entries was by the EDM collective PSYRUS. This winning remix is a well-deserved valiant effort on the artist's profile. KSHMR hailed the PSYRUS – Voices remix as a compelling number by stating:
"Congrats to PSYRUS for winning the 'VOICES' remix contest, and Thank you to everyone who also submitted a remix! It was very tough to pick only one winner. Let us know if we should do more remix contests in the future."
Overall, PSYRUS's version of Brooks & KSHMR's track 'Voices' is a full-on energizing affair that captivates you from start to finish. The group treats the track with special effects and sanguine vocals that create a massively energized and atmospheric vibe. They spin a polished Dubstep finish on this remix by utilizing soaring elements for a peak time cut. It's a hard-hitting and edgy offering that takes the listeners through a whirlwind of emotions. The remix released via Dharma Worldwide is a serious stomper with intense energy and the end result is an irresistible dance song. The unique sound design and alluring beats really set the mood of the remix.
PSYRUS – Voices is a dizzying song loaded with bouncing bass and thumping synth lines. This remix has a harmonious tone and rhythm, wrapped in a lush evocative aura. Coupling a massively driving bassline with skillfully arranged vocals and melodies, this track is a perfect festival banger. Their remix of 'Voices' is just as lively as their collaboration with Onyx 'Puzzle' (which you should absolutely check out if you haven't already.)
Originally released by Brooks & KSHMR, PSYRUS – Voices offers an ingenious hands-in-the-air euphoria that echoes perfectly with the pulsating beats. The group infused a high-pitched tone to their remix that splashes mesmerizing rhythms on this energizing cut. This Dharma Worldwide release will hold its grip on you with its frantic melodies and strong aura. 
Stream 'Brooks x KSHMR x TZAR – Voices (PSYRUS Remix)' on YouTube below!
Streaming Options:
Brooks x KSHMR x TZAR – Voices (PSYRUS Remix) Apple Music
Brooks x KSHMR x TZAR – Voices (PSYRUS Remix) Spotify
Brooks x KSHMR x TZAR – Voices (PSYRUS Remix) Soundcloud
Brooks x KSHMR x TZAR – Voices (PSYRUS Remix) FREE DOWNLOAD
Brooks x KSHMR x TZAR – Voices (PSYRUS Remix) Download
More Streaming Options HERE
---
More About PSYRUS:
The awesome band PSYRUS from St. Petersburg was founded in 2016. The name PSYRUS or Russian Psycho was born by itself: trolling the stereotype that Russians are considered "a little crazy" in the whole world.
Russian guys create quality EDM music with a meaning that makes people think. A cool start with a Hitcher clip that just hit the internet. Over 1,500,000 views per week. A scandal with Russian hackers during the presidential election in the United States has become popular. PSYRUS supported the World Cup in Russia in the summer of 2018 with an amazing clip in collaboration with the most famous reggae twins in the world, Ragga Twins. Respect, if these PSYRUS tracks are on repeat!
The band has very ambitious plans for 2020. The guys don't plan to stop. Follow the news!
PSYRUS band:

Andrey K – founder, vocal / MC
Tony Checkmar – drums
Sergey Toom – guitar