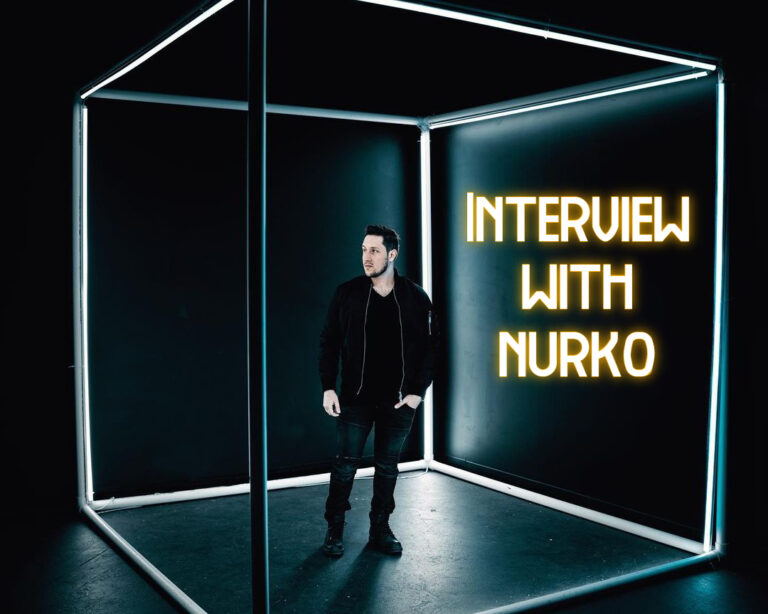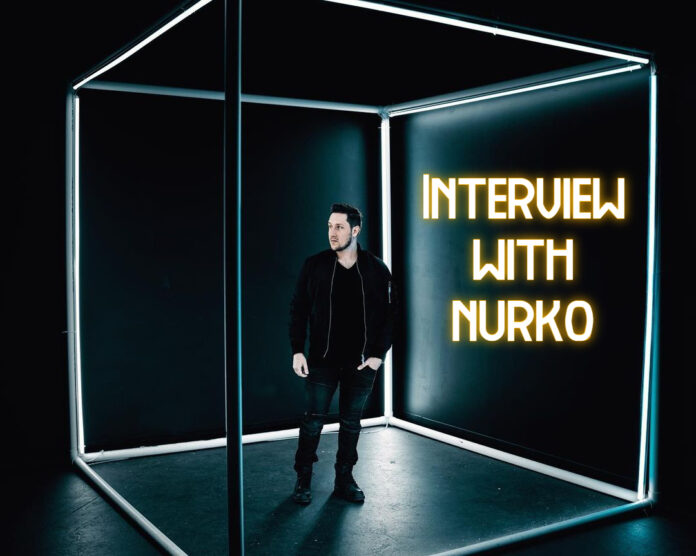 We had the great opportunity to have a chat with Jackson, better known as NURKO, the melodic bass music maestro behind hits like Sideways with Illenium, Colorblind with Adventure Club, When This Is Over with Dabin and many many more. In this NURKO interview, we talk about how it all started for him, his influences, what he is listening to, his dream collaboration, how he prepares his sets, and much much more! Jackson is a force to be reckoned with on the Future Bass/Melodic Bass scene, he always injects powerful and undeniable emotion in his music, like very few producers are able to. Without any further delay, it is time for you to get to know the man behind so many outstanding compositions and emotional EDM songs in our NURKO interview right below!
Hey Jackson! Thanks for taking the time to have a chat with us. Let's start right from the beginning. Tell, us, how did it all start for you? Tell us how NURKO was born.
I was born into a family of artists. I grew up watching my father play the guitar and my grandfather play the piano. My first instrument to pick up was the drums. I started to take lessons and then started to learn the piano, I started to take lessons for that as well. One day after seeing a Shpongle concert in NYC, I knew this is what I wanted to do. I wanted to make electronic music! I bought Logic and created the name of my project as NURKO. It is a street in my hometown, which is a predominantly artist-based community so the name has a strong meaning to me. Now I use Ableton for all of my projects for the past few years and love it.
Talk to us a bit about your beginnings, for example, the Arrival LP? The LP was a bit all over the place (in terms of genres), do you feel that you were still searching for "your sound" at that point?
Yes, that was a project where I was just having fun and not really having a sound or genre niche quite yet. I wouldn't even really consider that a part of the real NURKO project which is why you don't really see it on any streaming services, but it was a lot of fun!
At the end of 2020 you were named one of a few 'Artists to Watch in 2021'. This is amazing and well-deserved, we absolutely agree! Did you see that coming at all?
No I didn't see it coming. It was right around Covid hit where I was supposed to go on Dabin's bus tour. When everything shut down, it was a big blow. We ended up doing Proximity's Digital Mirage online music festival. Unexpectedly, the mix went kind of viral and I gained so much exposure / new fans from that mix. So, I couldn't be more grateful for that opportunity. It opened all the doors for me to become a 2021 artist to watch.
Who was the biggest inspiration/influence to your current sound?
I would say Seven Lions and Skrillex's melodic stuff. Seven Lions is probably the biggest reason I am doing melodic bass. Skrillex's melodic stuff (With You, Friends (Long Drive), Summit) is so inspiring as well because he just is another level production-wise. He is probably my biggest inspiration and favorite artist. I hope to one day be able to meet him and maybe even work with him.
What is the first Future Bass/Melodic Bass song you've ever heard? Is it the same one who made you fall in love with the genre?
My first melodic bass song was Superbus – 'All Alone' (Seven Lions Remix). Yes this song really made me fall in love with Melodic Dubstep.
Are you planning to branch out a bit in the future and produce other genres of music? If yes, what genres would you be interested in? Would you do it under a different name?
Yes. I am loving producing Progressive House. I plan to also mess with some smaller genres like Hardwave. I also am working on incorporating more Dubstep songs as well.

Is NURKO a party animal? What single night out has been the most memorable for you? Did you have a "this night changed my life" kind of deal?
I'm not really much of a party animal. I rarely drink. I'd much rather hang with some friends, with my girlfriend, and with family in a small setting! My manager is a party animal and sometimes drags me out and I hate him for it lol. I would say the night that changed my life was when ILLENIUM brought me out during his Vegas residency show to play our collaboration. That was in a party setting so I guess that counts haha.
What do you usually start with when preparing for a set?
I usually start by making a special intro for that set. The intro usually is an edit of a song. For example, my tour run with Dabin I made an intro edit for "Sideways". Then I usually base the set around the key of each song and overtime changing key.

Where do you think the Future Bass/Melodic Bass music scene is headed? One year from now? Five years from now?
I think it's heading in a good place. The good thing about it is it's melodic so it's a lot more flexible to do different things. Dubstep for example might be a little more difficult to be flexible. I think it's important to try to innovate and do new things overtime to move the genre to a new place.
If you could eternally be stuck in one year's music scene, which year would it be?
It would be the one we are in now and then 2010 – 2014 Dubstep (Skrillex, Knife Party) and 2012- 2015 Progressive House (Swedish House Mafia, Hardwell)
Do you have a dream collaboration? If you could collaborate with one music producer, who would it be?
Skrillex Skrillex Skrillex Skrillex Skrillex Skrillex Skrillex Skrillex Skrillex Skrillex Skrillex Skrillex ☺

You collaborated with a lot of other producers, any of them you particularly enjoy working with and think that both your sounds create a fresh contrast and/or synergy?
I loved working with ILLENIUM because our styles worked together naturally. Our collaboration was a lot of fun to make and went very smoothly. I could definitely see doing another one!
Do you have a favorite destination? To perform? Just to enjoy?
My favorite destination to play at was in Cancun for Ember Shores. I played during sunset so it was so beautiful watching the ocean and the sun going down.
What is one track that never gets old for you no matter how many times you hear/play it?
As far as my songs, I would say "Better Off Lonely" and as far as other music it would probably be "Leaving" by ILLENIUM.
What genres of music do you usually listen to? Are you strictly EDM? Give us a few tracks that you've been hooked on lately.
I listen to a lot of music, not just EDM. Outside of EDM I love Black Sabbath, MGMT, M83, Metallica, Gorillaz, Nirvana, Pink Floyd, The Beatles, Pearl Jam and a lot of classical music. I also love listening to old-school Techno tunes that really started it all. Check out L'Amour Toujours by Gigi D'Agostino. When you hear the melody you probably will know the song. Another track I've been hooked on is Rhinestone Eyes by Gorillaz. Classic.
What are your plans for the near future and what do you want to focus on for 2022?
My plans are to continue making music and touring and work on constantly evolving my sound. I have some big news for the project that I can't quite share yet but it's a big step in my career ☺
Any exciting news or hints you can give us on something that is coming in 2022 that hasn't been announced yet?
The previous question I kind of answered this but the hint I could give is the word: 'record'.
We hope you enjoyed our NURKO interview as much as we did, it was a pleasure and a privilege for us to get to know the man behind such amazing music.
Check out the NURKO – Arrival EP on Spotify below!
Check out NURKO's top hits on Spotify below!