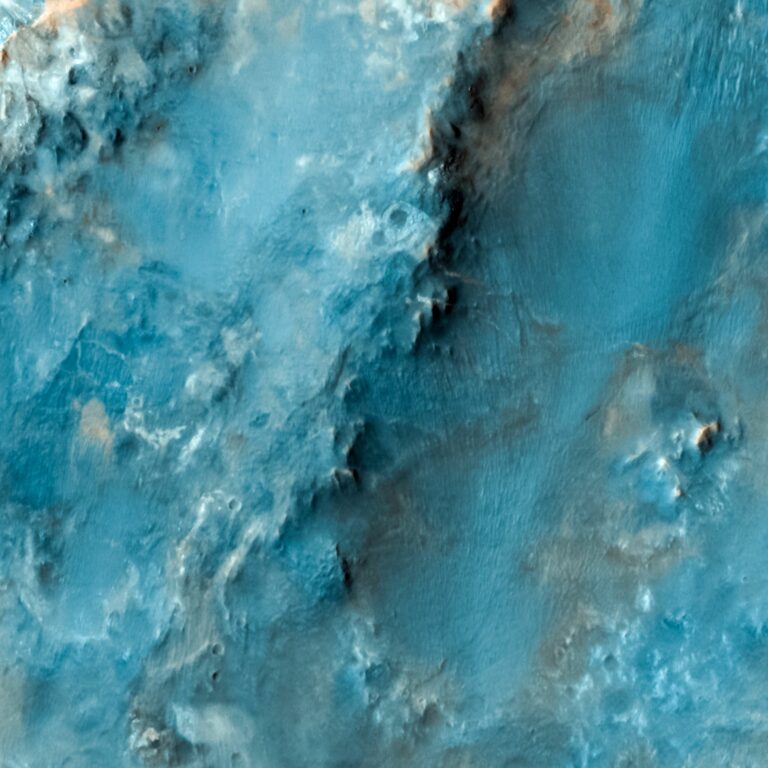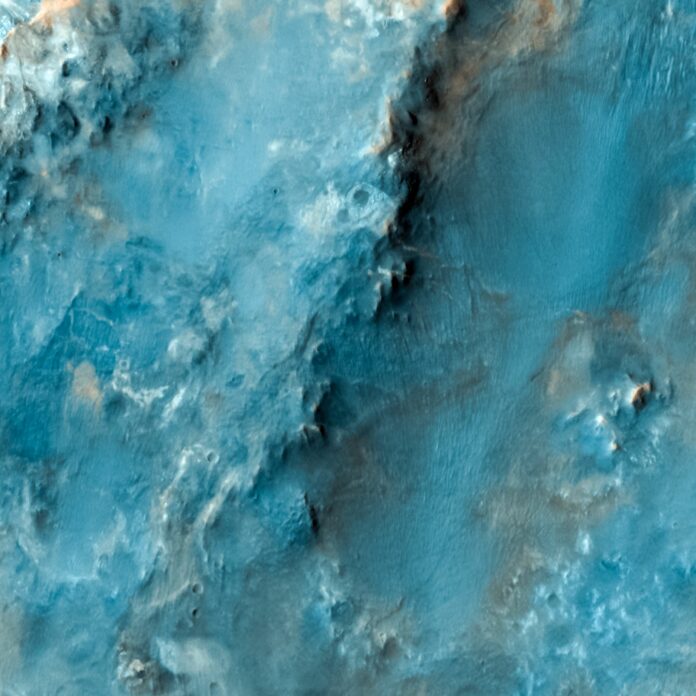 The UK-based duo Nili Fossae just released the texture-driven and abstract Into The Blue, the second single from the upcoming 2022 Nili Fossae EP. It goes in the opposite direction to the previous single All The Lights They Cannot See, tempo and structure-wise. Nevertheless, it keeps the core elements of the first song, showing that the release will have a solid conceptual sound, which the duo is already well-known for. The song resides somewhere between Melodic Techno, Progressive House and Organic House, bringing out peculiarities and subtleties from each. Their texture and tone-based electronic explorations on this new Nili Fossae song are rich, glossy, and polished, but not to the degree when the sound starts losing its idiosyncratic qualities.
The initial "dripping" synth sound is the trigger and the foundation of the song. It's the type of introduction that makes it hard to move away from the initial associations. Those are, in this case, water and everything that has to do with drip and droplets. Indeed, the multi-layered textures Nili Fossae introduces on Into The Blue make the song sound like the awakening of a pond after the winter hibernation period under the first warm sunbeams. The "droplet" synths create the waves of pads and atmospheres, which themselves trigger more tonal percussive microsounds. The feedback loop culminates in the wobbly flowing bassline, which surprisingly doesn't sound harsh. Moreover, it fits perfectly within the palette of the sonic textures of the song.
When dealing with this style of composition, it's easy to fall victim to overproduction. Not enough variations — you risk sounding boring. Too many details and the song can become overwhelming. But Into The Blue flows incredibly smooth. You realize it's an almost 6-minute-long song only when you look at the player to find the repeat button. The new EP by Pete Sené and Martin Roberts may become the breakthrough moment for the project. It's been in the making since 2020 and it seems like the almost 2-year brewing process may result in something really fascinating and exciting. We simply can't wait to get our hands on the 2022 Nili Fossae EP!
Stream Nili Fossae – Into The Blue on Spotify below!
Looking for more music like Into The Blue?