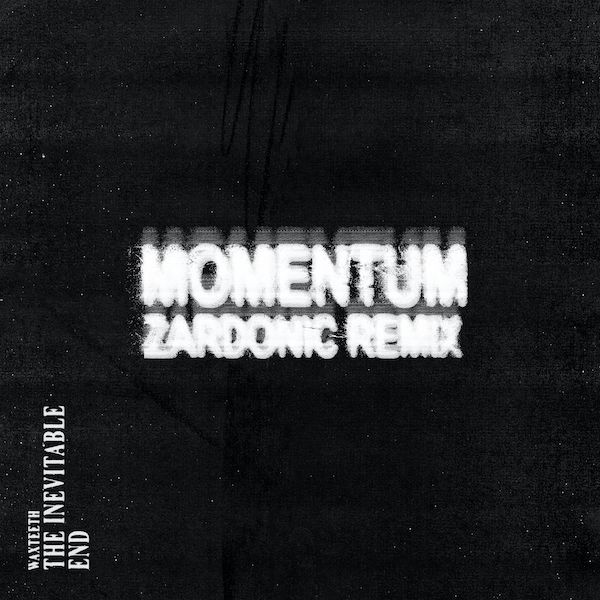 Zardonic returns to the music scene with an intoxicating remix of Momentum by Waxteeth. The Venezuelan producer masterfully fuses Metal and DnB music to generate a truly electrifying ambience. The two genres may sound far from each other, but Zardonic manages to mingle them in a mind-bending and infectious way. As an artist, he aims to express the term "energy" in its purest form with his musical compositions, and needless to say, he absolutely nails it. Today, we are ecstatic to feature this new Zardonic song entitled Waxteeth – Momentum (Zardonic Remix).
The title Momentum describes this thrilling release in the best way. This gripping song is packed with power and liveliness. Zardonic used an empowering synthesizer melody to initiate this outstanding remix. The chord progression sounds futuristic and retro at the same time, and this generates a beautiful diversity. Trembling guitar strums and powerful vocals are used to create an exemplary Metal music atmosphere. Using these main elements from Metal music in a Drum and Bass song like this gave out fantastic results. One can both feel the dark, mean-looking aspect of Metal music and the swiftness and adrenaline of the Drum and Bass genre. Before you start to listen to this new Zardonic song, you better get ready to experience jaw-dropping intensity. The drum patterns are invigorating with fat, bouncy kicks and reverb boosted snares, which are elevating the powerful aura of the track to dangerous levels along with the wicked bassline, filling the song with dynamism!
With Momentum, Zardonic successfully unleashed an anthemic tune that will surely end up in tons of DnB DJ sets. If you enjoy both the Drum and Bass and Metal genres, then we are sure that you will admire this work of art. Zardonic has once again proven his talent when it comes to Metal DnB music, and delivered what his fans expected, and more! If you are new to Zardonic's music, this remix is the perfect introduction!
Stream "Waxteeth – Momentum (Zardonic Remix)" on Spotify below!
Looking for more music like "Momentum (Zardonic Remix)"?
Check out our New Drum & Bass Essential Spotify Playlist!