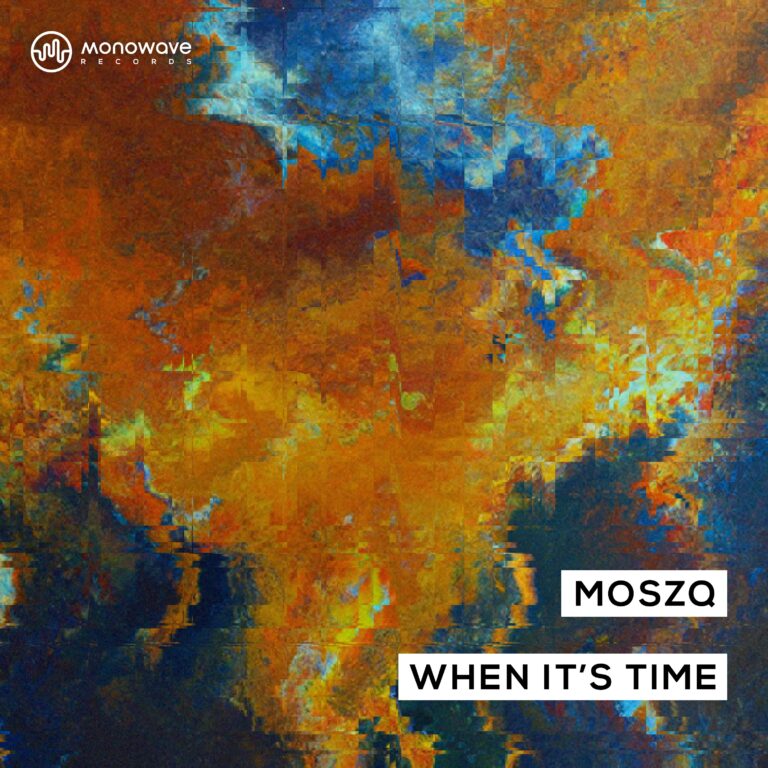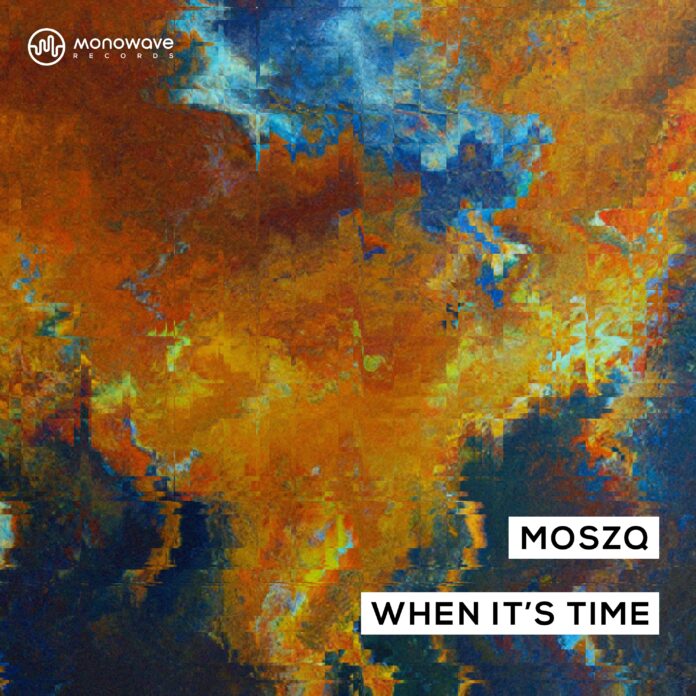 The blooming and transforming patterns on the new Moszq & Monowave Records song When It's Time are a source of tranquility that never seems to run dry. The Netherlands-based producer's light deep Melodic/Progressive House track evolves with a smoothness that manages to artfully modulate the mind and seamlessly tune it to serene and more vibrant frequencies.
The vibe of the song is built upon lead melodies and the supporting pads, into which Moszq breathes in some life and movement using sound-design. And, although the producer makes sure to keep the frequency range of those under control, in order to avoid potential harshness and unpleasant presence in the upper range, the feeling they emit can only be described as "untamed". The freewheeling nature of the movements of the new Moszq & Monowave Records song, however, doesn't rely on chaotic evolvements. Instead of unleashing walls of sounds, the producer plants the melodic seeds of the track in the beginning and lets them develop and gradually overgrow and entwine the minds of the listeners.
Since the goal of the track is to achieve a light and calm atmosphere, the deep Melodic/Progressive House vibe doesn't need to sound more intense as it progresses, one may say that it's even contraindicated for the release. Hence, the producer finds a great solution that keeps the song dynamic, while avoiding shattering its delicate structure: whenever When It's Time reaches its emotional peaks, Moszq frees up the horizon by taking away the rhythm-section and introduces new layers of spacious, washed out atmospheres. As a result, both, the fullness and the warmth of the track elevate to a new level, but the serenity and featherlight vibes are preserved. If you want to explore the progressive sound of Monowave Records further, make sure to check out the release by Martijn Kouwen's project GRIDD, by the "organic" title Roots.
Stream Moszq – When It's Time on SoundCloud below!
Looking for more music like When It's Time?