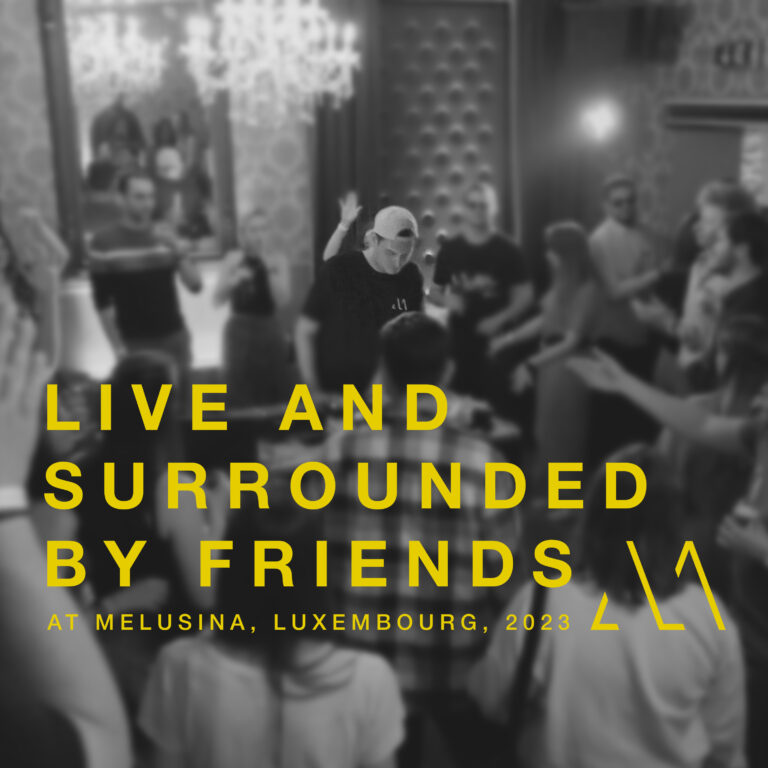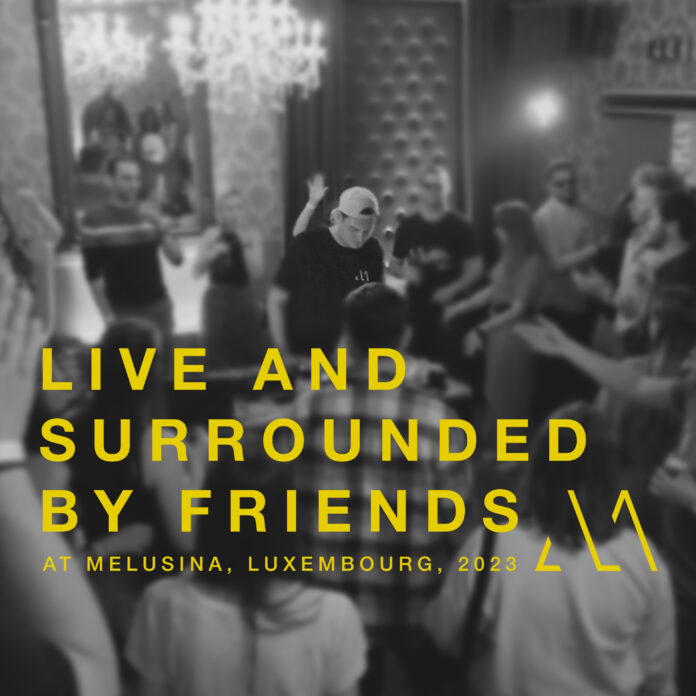 An incredible evening of electronic music is now available for your listening and viewing pleasure from the Belgian composer Mathieu Moës. Recorded on May 20th, 2023 at Luxembourg's Melusina is a seamless set of Moës original music in front of a crowd of his friends and family. This album is rightfully named Live and Surrounded by Friends at Melusina, Luxembourg, 2023. The set included tracks from Moës Motion Pictures EP from 2022 as well as a collection of newer songs. The music on Live and Surrounded by Friends range from cinematic soundscapes featuring a mix of classic analog synths and modern orchestral synths to poppy vocal-driven tracks, as well as modern House Music production.
Bliss is the first of the newer tracks by Moës performed during Live and Surrounded by Friends. It combines modern House grooves with your typical schoolroom science documentary soundtrack music represented by its active minor key synth loops. Throughout Bliss, Moës will trigger accented orchestral hits during more climactic moments of the song. Bliss follows a captivating pattern of playing simple loops and building upon them with more layers and ear candy until reaching a dramatic pinnacle point where it then breaks back down to square one to start the process again.
Also among the new tracks appearing on Live and Surrounded by Friends is the song A Secret Map To A Secret Place. It opens with a four-on-the-floor kick drum groove enhanced by a throbbing synth pad. Shortly after establishing its groove, the lead synth starts playing its repeated motif. The motif takes us out the rest of the way through A Secret Map To A Secret Place as synth brass, tribal drums, and even a fun timbale fill augment it. The intensity builds on this motif as if you were on a treasure hunt following a map as your heart rate rises the closer you get to X marks the spot.
The ensuing track after A Secret Map To A Secret Place is also amongst the new tracks performed on the evening titled Trois aventuriers. Like its predecessor, it follows a repeating motif throughout its entirety to a House groove. This time the motif is built upon a hollow pitched percussion sounding synth at its inception and evolves its timbre over time while the melody stays the same. At the climax of Trois aventuriers, a second lead synth countermelody joins in with the main motif offering a very playful and in-sync interaction between the two parts until reverting back to the lone original pitched percussion motif.
Libre is the final track of the evening, it is a cover of the song by the same name by famous Belgian artist Angèle and is also a new addition to Moës repertoire. This ultra-catchy track combines a syncopated flickering synth lead that is present through most of the track with vocals contributed by White Velvet. On top of those ever-present aspects of Libre, the cherry on top of this delicious EDM sundae is the White Velvet shouting "Hey" at all the right points of the groove as well as the tribal drums performed live by Moës using a Roland Sampling Percussion Pad.
A full video presentation of the evening is also available on Mathieu Moës' Youtube channel in which viewers will also experience the elegant gathering room furnished with a chandelier and posh decor at Luxembourg's Melusina. As the friends look on, drink, and dance, you also get to see in the video all of the intricacies of Moës musical equipment and how he utilizes it all. If you didn't have the benefit of being Moës' friend to be able to attend this evening of magnificent music then the video may be your next best option to experience it. Whether it's streaming the audio or viewing the video, we highly recommend you find a way to experience Mathieu Moës Live and Surrounded by Friends at Melusina, Luxembourg, 2023.
Stream Mathieu Moës – Live and Surrounded by Friends on Spotify and YouTube below!
Looking for more music like Live and Surrounded by Friends?