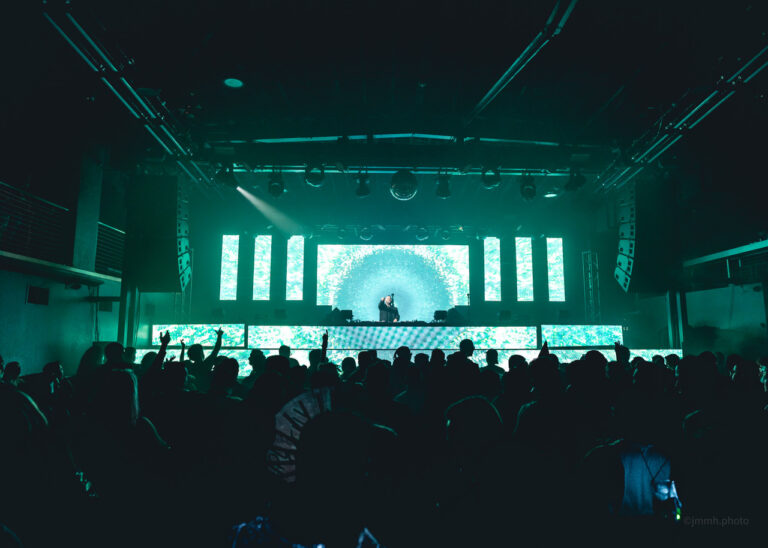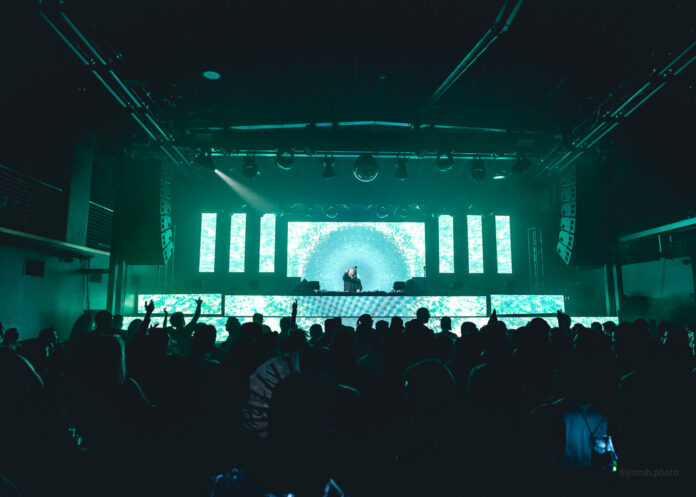 The talented Producer and DJ Tensteps has emerged on the Electronic Music scene with a powerful force, demanding attention with his high-quality productions and captivating live performances. With a dynamic sound that has already gained attention from top names within the Electronic Music realm, including Armin Van Buuren, MaRLo, and Ferry Corsten, to name a few, Tensteps is rapidly building momentum and rising to the forefront of the genre.
Fresh from the release of his latest track, 'Out of The Shadows', Tensteps is here with us to share an insider's look into his creative and technical process, giving a glimpse into the behind-the-scenes of the release.
Hi Tensteps! How are you? Congratulations on the release of 'Out of The Shadows'.
I'm good, thank you!
Are there any specific themes or inspirations that influenced the track?
The lyrics talk about making your way out of the shadows, towards the light, leaving behind things that aren't working and moving on. So, when it came to the production, I tried to implement that same feeling of moving forward, starting with that really emotional piano in the verse and then slowly building to the main drop with all the synths coming in.
Can you tell us about your creative process when you start a new track, which element do you start with and how do you normally build on that to produce a full track?
There's no set way, but in the case of 'Out Of The Shadows', I was sent the vocal as part of a folder of available toplines from a publishing company I've gotten friendly with. This one jumped out at me given how emotional it felt and how smooth the singer's voice was. So, I put the acapella into Logic and literally just sat at the piano and wrote the whole song that way. So all the chords and melodies were played on piano first, and then afterward I started bringing in the rest of the synths and making it a proper Dance record.
You are known for a style that blends elements from Trance, Melodic Bass, and Psytrance, can you walk us through the process of blending these different elements and styles in your music? Is this something you consciously consider when producing a track?
Sometimes it's conscious, but most of the time it happens by accident. I'm a fan of all of those genres and plenty more, so I'll just naturally bring in elements from all the things I enjoy listening to, and when all of those different influences come together, it becomes greater than the sum of its parts and achieves a sound that's I think is very identifiable as Tensteps.
Did your usual creative process change at all when you produced 'Out Of The Shadows'?
If anything, it's my favorite way to produce. Many of my tracks have been done with the instrumental coming first, then a topline getting written over it. But I really prefer to do it the way it happened on this one, where I have a vocal I can build around. I think the instrumental and vocal tend to mesh really well that way.
The track features an uplifting vocal line, can you talk about your process of finding the vocal and whether you use any specific production techniques when integrating vocal parts into your mixes?
I'm incredibly picky when it comes to vocals. I've been a Singer and Songwriter longer than I've been a DJ and Producer, and I grew up listening to Rock and Metal, and I listen to a ton of Country music and Pop Punk and even some Hiphop, and all of those genres are very vocal-heavy. So, vocals have always been super important to me, which I think is somewhat unique as far as Trance Producers go. Many don't like working with vocals, or they do mostly instrumentals. I almost never make instrumental tracks, I think a vocal is necessary to carry a track and make it memorable. So I have to really love a vocal in order to use it in one of my tracks. When it comes to mixing, I have a very specific way I mix vocals that I feel results in a very clean, upfront vocal that's clearly audible and understandable by the listener. Many trance records have vocals that, in my opinion, are mixed really badly, so I think that's another thing that helps make my records stand out.
Which elements do you find take the longest to produce?
I spend forever on leads. Getting the sound design and selection right for a massive drop lead is so important, I'll spend hours switching between different sounds, different layers, tweaking things, and changing how they're mixed, just to get the exact right feeling from them.
Can you share some insight into how you create such full-bodied, mighty-sounding productions? Is there a process behind layering the elements?
My tracks have tons of layers. People are always surprised when I open up a project and they see I have like 10 or 12 layers just for the lead, then 3 or 4 plucks, 4 pads, and 5 basses all playing together, plus all the drums and FX, each of them with their own EQs, compression, saturation, and bussed to various reverbs, delays, parallel compression, whatever is needed. First, they're surprised my computer hasn't exploded with all that going on, and then they're surprised that it takes that much work to get the sound where it ended up. Could there be a better/more efficient way? Sure, maybe, but if there is I haven't found it yet, and I'm too picky with how I want things to sound to take shortcuts unless I know there's no loss in quality.
Do you have a favorite part of the production process?
That first part of figuring out the melodies and chords I think is my favorite. That's where the process is at its most creative. The deeper into production you get, it becomes less creative and more technical – fixing an EQ, adjusting the compression, etc. But at the beginning, it's just pure creation. It's just writing and creating a feeling for the song.
How does "Out Of The Shadows" fit within your upcoming debut album, and can you share what fans expect in terms of the album's sound and overall vibe?
I look at the album as a sort of closing of this chapter in my musical journey. It speaks to all the music I've loved making in the 5 years since I started the Tensteps artist project, and then it starts to glimpse toward the future and where things could go from here. 'Out Of The Shadows' has all of the hallmarks of Tensteps – a warm, catchy vocal, a ton of emotion and feeling in the music, lots of energy, and memorable melodies. So it sits perfectly on the album as a sort of monument to what Tensteps represents.
As we close this interview, we thank Tensteps for sharing a detailed look into his artistic and technical process. His passion and drive for curating moving and unique productions sets him on a path to reaching even more milestone successes as he gears up to release his highly anticipated debut album later this year; we cannot wait to hear what's next from this talented Producer!
Stream Tensteps – Out Of The Shadows on Spotify below!
Listen and buy 'Out Of The Shadows' now
https://www.Beatport.com/release/out-of-the-shadows/4180385
Tensteps Website | Instagram | Soundcloud | Beatport