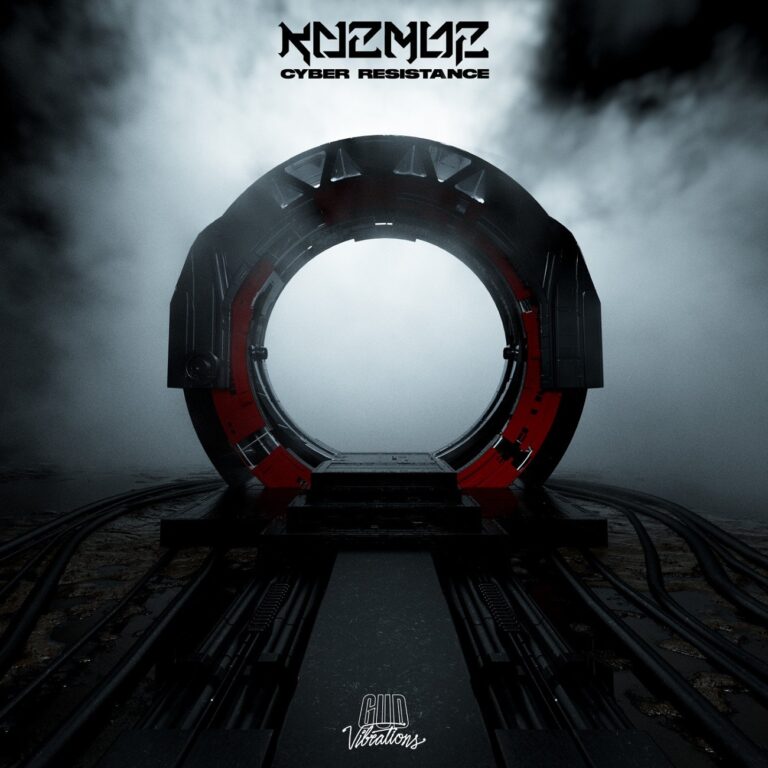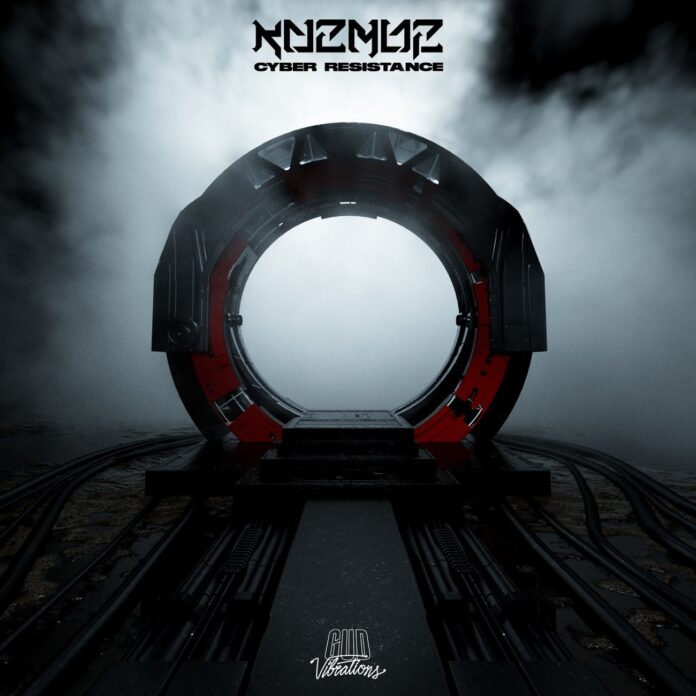 Kozmoz has been making big waves on the EDM scene with his innovative and experimental soundscapes. He's definitely one to watch out for and if you don't believe us, check out his heaters like "AKIRA," "Last Man Standing," and "AUTONETIC." New Kozmoz music is now out on NGHTMRE & SLANDER's Gud Vibrations label titled "Cyber Resistance." We tell you right now, this Dubstep release will leave you comatose as the artist has laid out a sneaky trap of murderous beats and drops. "Kozmoz – Cyber Resistance" is as dark, gritty, and raw as they come. This dystopian, hard-hitting gem is bolstered with the producer's signature chromatic bass and emergent soundscapes that will send you on a frenzied wild ride.
"Cyber Resistance" is a fueling assault that will leave you weak in the knees. A drone-like bassline leads the track into ominous chaos until your senses are on red alert. From there onward, this new Kozmoz music only flares up into insanely dangerous zones with doomsday-like hits and apocalyptic pulses that will leave a trail of hair-raising chills all over your body. This delivery on NGHTMRE & SLANDER's Gud Vibrations goes into a full-throttle maniac episode where Kozmoz unleashes his vigorous and aggressive beats without any control or restraint.
"Kozmoz – Cyber Resistance" truly creates a hard and raw intensity. The fluctuating and horror-inducing synths layered over brutal drum work and crackling rhythmic elements will show you no mercy. This tune will literally raise hell on the dance floor. Did somebody say mosh pit?
"Cyber Resistance" is a powerful and intriguing delivery that will surely leave your head spinning. This fierce and thunderous effort is pure gasoline. Once you blast it on your sound system, there's no going back. "Kozmoz – Cyber Resistance" comes out like a wrecking ball with its face-melting energy. Brace yourself and hit the play button on this new Dubstep anthem on YouTube below right now.
Stream "Kozmoz – Cyber Resistance" on Spotify below!
Looking for more tracks like "Cyber Resistance"?