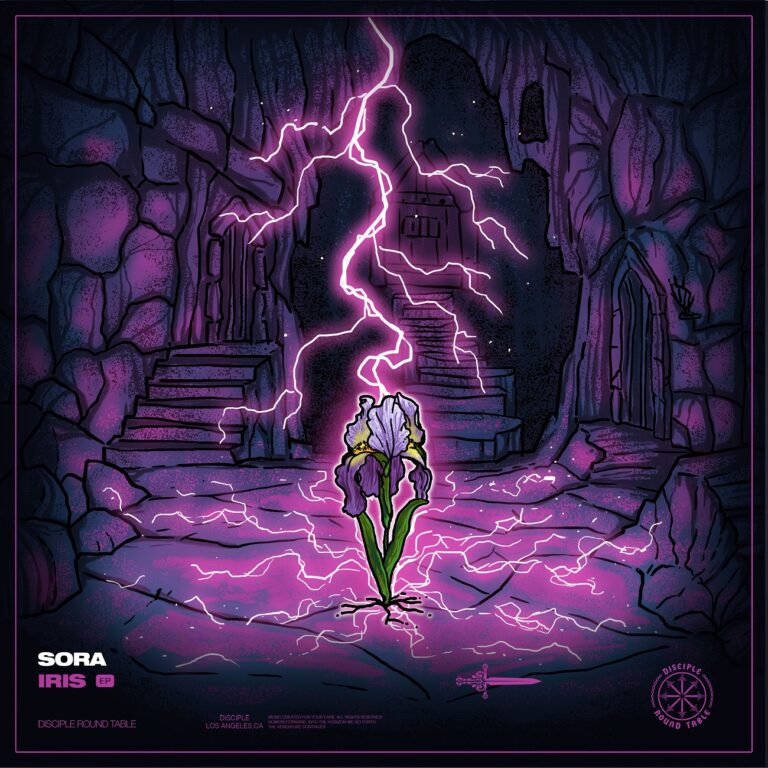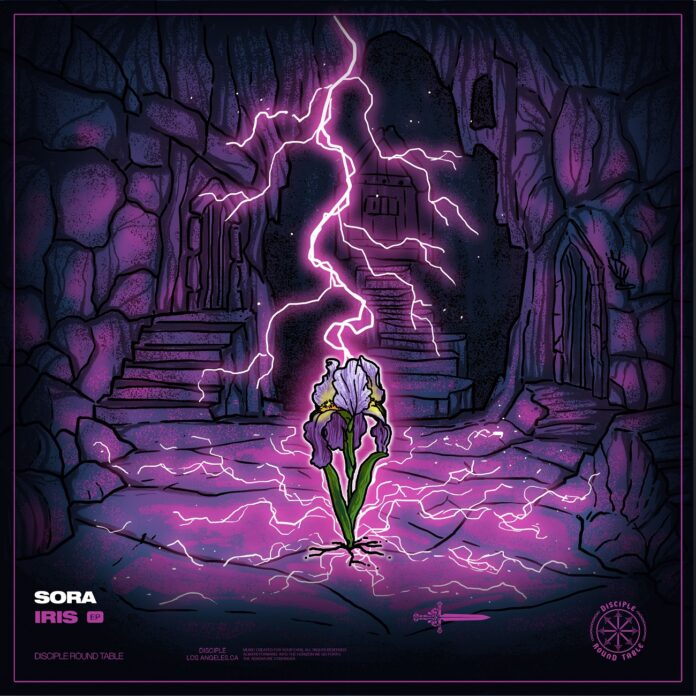 Sora is a fresh discovery who is strutting his stuff like a real maverick. This talented producer is onto something with the release of his latest track, "Sora – Iris" which is also part of the 4-track EP that goes by the same name. Released on Disciple Round Table, this new Sora music is so euphorically good that we are just spellbound and in awe by this stunning effort. This Melodic Dubstep/Riddim release just proves that Sora is totally ready to explode on the EDM circuit. Expect the unexpected on "Sora – Iris." This shapeshifting tune goes through chameleon-like changes from start to finish. This single is like fifty shades of intense euphoria and many shades glitchy.
Here's what the producer had to say about the "Iris" EP:
"This EP is a bit chaotic. I wanted to find my own way to create pretty and heavy bass music while also staying true to my roots. I wrote this EP with the intention of making something that I liked and had fun with. Also, I've been watching less anime and it's bothering me. Anyway, enjoy the EP. Shout out MYLK." – Sora
This Melodic Dubstep/Riddim fusion is a spectral affair that will keep you on the edge of your seat. While the softer and highly melodic opening will caress your senses for a moment, a wave of Riddim energy will seize your bearings in the next minute. "Sora – Iris" will mess with your sanity. The track flows at a fluid pace until the glitchy and distorted rhythms take over. Released via Disciple Round Table, "Iris" is a powerful assault of heavy-hitting beats and ferocious synth patterns that will conquer your mind, body, and soul. The crashing and shimmery bassline melt effortlessly into the glimmering hi-hats featuring a full array of impressive drum work. The devastating drops and pulsating keys on this new Sora music are well worth all the hype.
"Sora – Iris" continuously flirts with softer and organic melodic cadences while the epic and aggressive drops of this wavy Riddim/Dubstep number get extremely hostile and raw. This disruptive release features a mechanical sound design that simply demands your attention. "Iris" is a commandeering release that promises a full-blown adrenaline rush to ride out the chaos. Sora has brilliantly played with order and anarchy on this festival-ready gem. Stream this banger on SoundCloud below, grab the FREE DOWNLOAD and explore more streaming options HERE.
Stream "Sora – Iris" on SoundCloud below!
Looking for more music like "Sora – Iris"?