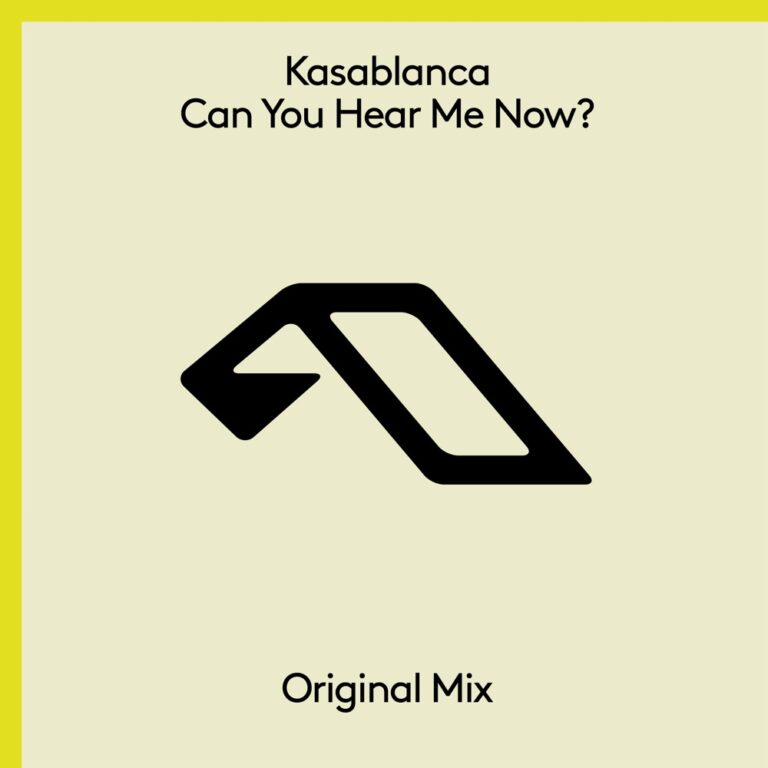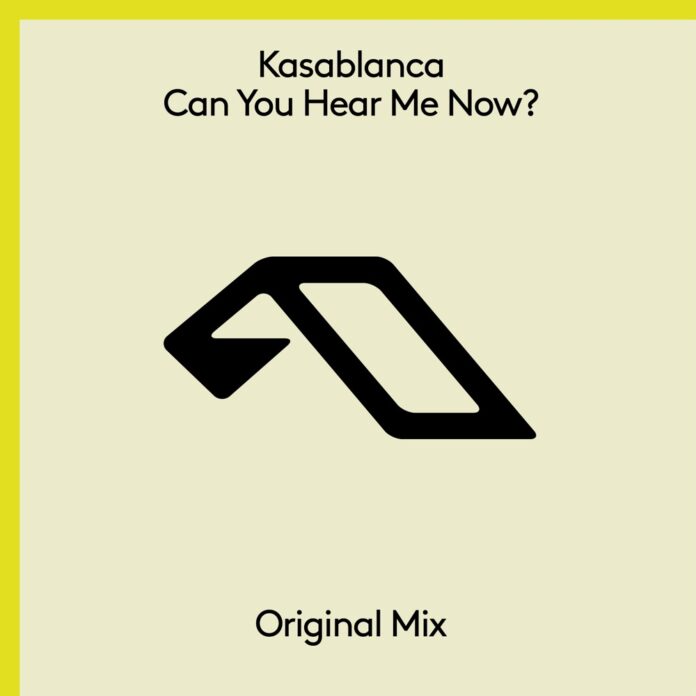 On Kasablanca – Can You Hear Me Now? the London-based Anjunabeats delivers delightful new Melodic Techno vibes with some cosmic disco subtleties. Packed with modular sounds, vintage-synths and meaty drums, it's a retro-futuristic attraction for those who love the 80s sound with just enough modernity to not make it sound retro. The mysterious Techno duo Kasablanca's new song is a perfect accompaniment for the artists' upcoming shows in the US.
The ethereal mood of the song relies heavily on the types of melodies and the textures of the synths used in its creation. Kasablanca's inspiration definitely comes from the 80s. But rather than picking one specific artist or genre as a source of inspiration, the duo creates this blend of different styles. The end result is something that only vaguely resembles Synthwave. And perhaps the main thing that puts the new Kasablanca song Can You Hear Me Now? so far from your average Synthwave track is its fundamentally analog sound. A lot of modern day Melodic Techno that has Retrowave inspiration lacks this crucial component.
Mimicking the 80s retro-futurism can be a tricky thing when you deal with modern digital hardware on the processing stage. Kasablanca provides a simple solution to the problem by relying heavily on the analog equipment. Of course, it can't be completely made using the hardware and mixing techniques from the 80s. But if you try to achieve something this colorful and authentic, a certain degree of it is a must. Similarly, it's either the usage of analog hardware, or excellence in mixing that create so much depth in the sound of the track.
And in both cases it's a matter of talent to get close to this level. An achievement for both, the artists and the label, one can say that with tracks like this being released on Anjunabeats, the evolution of Melodic Techno is in safe hands. Of course, playing with retro influences is not something new or foreign to Kasablanca. But since the epic Human Learning, with opuses like Be There and Hold Me Close, the new track is a leap forward for the duo.
Stream Kasablanca – Can You Hear Me Now? on YouTube below!
Looking for more music like Can You Hear Me Now??