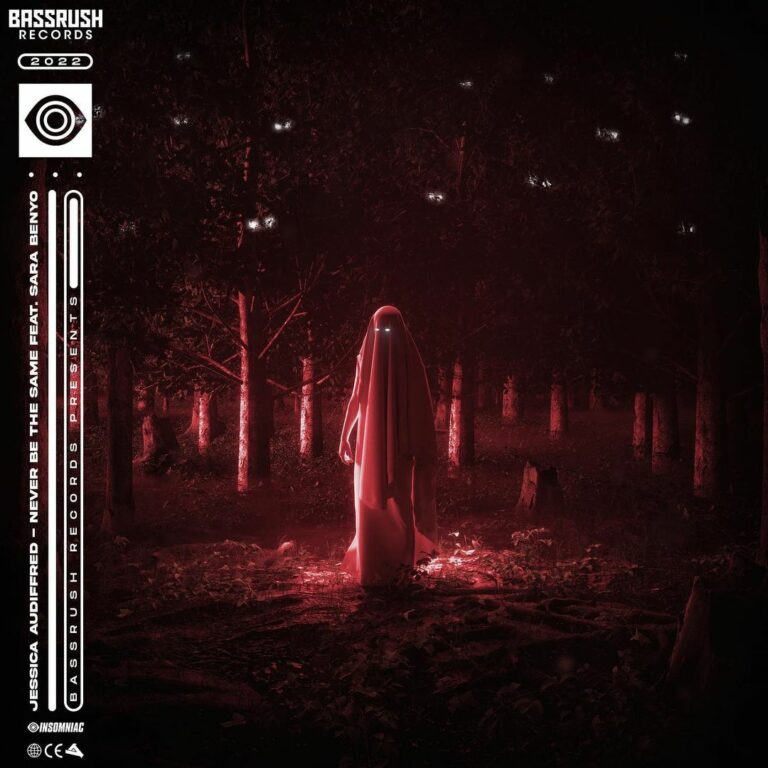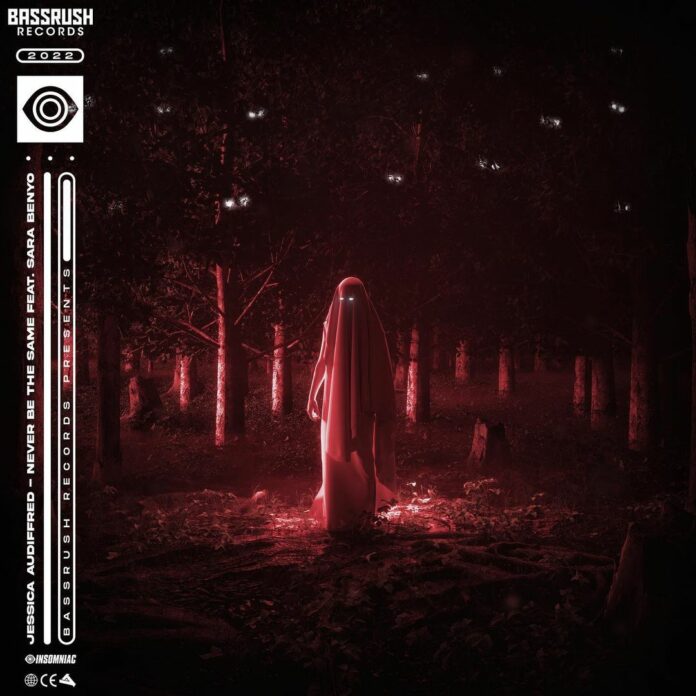 Jessica Audiffred, the Mexico City Bass superstar, teamed up with LA's rising talent Sara Benyo on a new headbanger of a song titled Never Be The Same, aimed at Dubstep music fans who are looking for that cinematic and emotional sound in 2023! The intense collaboration's combination of angelic vocals and cruel electronic production creates a whirlpool of energy that can easily absorb the listeners' attention for multiple repeats.
Jessica Audiffred, much like on Riding, released earlier this year, doesn't rely solely on the aggressive drops and the mind-bending sound design on her new Bassrush track. While even if that was the main production choice, Sara Benyo's vocals would've still added a certain amount of tenderness to the track, the Mexico City producer prefers to keep the dynamics completely under her control, adding a lot of softer, ambient-like moments to Never Be The Same. This is true to the point when there's a huge difference in altitudes between the verse parts of the new Jessica Audiffred & Sara Benyo Dubstep song and its drops, which still doesn't go without the melodic and lush vocal parts, despite all its hyper aggressiveness, comparable to the one heard on the FK Anthem titled The King Is Dead.
And, thanks to the arrangement of the track, Jessica Audiffred makes this work as an additional support in making the song sound cinematic and big. However, most of this wouldn't work, if it wasn't for the flawless vocal performance by Sara Benyo. While it is true that during certain moments the Jessica helps to highlight the crucial parts of the singing, sometimes they switch these roles. The resulting synergy makes Never Be The Same a track that can be perceived as a solid headbanger Dubstep track that can easily be imagined played at the biggest electronic music festivals in 2023, while at the same time being an emotionally captivating ballad with consistent and masterful performance.
Stream Jessica Audiffred & Sara Benyo – Never Be The Same on YouTube below!
Looking for more music like Never Be The Same?