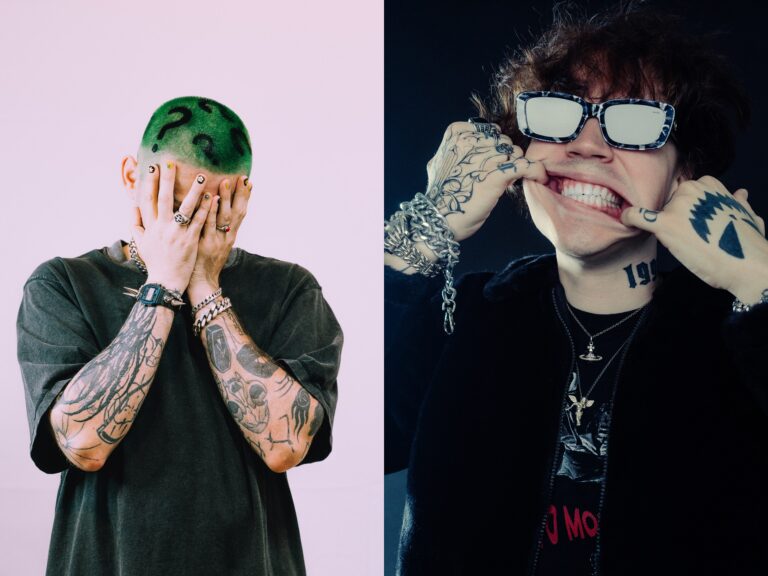 Habstrakt & Roderick Porter head to Outer Space with their new DIY mothership, on which the brain-melting Alt Hip Hop sound meets the liveliness and aggressiveness of a dance-driven Bass House song. The punchy, assertive club anthem features Rap vocals that remind of 2000s era Wyclef Jean's boldest experiments and a dynamic instrumental that fully sets the mind and the body for blood-pumping action.
Both, Habstrakt & Roderick Porter give their maximum and keep increasing the intensity on every new verse of the song with hazardous flows and a spiky, texture-rich instrumental. Outer Space is an ever-evolving track, however, the title of the song is somewhat deceptive. There are no ethereal or spacy ambience focused moments on Outer Space like on Habstrakt's other more or less melodic numbers like the passionate Future House single Gotta Be and its remix by Bleu Clair or the celestial and hallucinogenic Bass House anthem High. The energy on the new track can rather be traced to some of the producer's more hefty hits like last year's remix of Nitepunk's Flow and the collaborative Riot Gear with another France-born DJ Malaa.
Except, on the more UK Bassline leaning Outer Space, the Canadian DIY Alt Hip Hop freshman Roderick Porter keeps pushing Habstrakt with his flows into more volatile frontiers of Bass House music, where not everything meets the expectations of not only the fans of the French producer, but also the average listeners of the genre. And this mutual encouragement fully pays off. Outer Space is probably one of the LA-based artist's most experimental sounding tracks in recent history – a manifestation of pure passion and eagerness to push boundaries while being able to go in full throttle mode.
Stream Habstrakt & Roderick Porter – Outer Space on Spotify below!
Looking for more music like Outer Space?