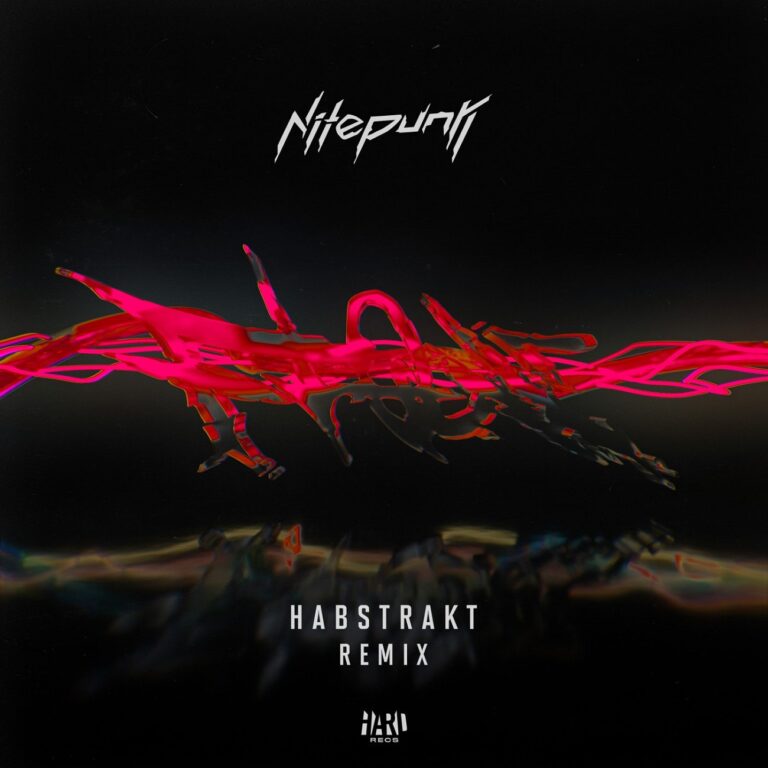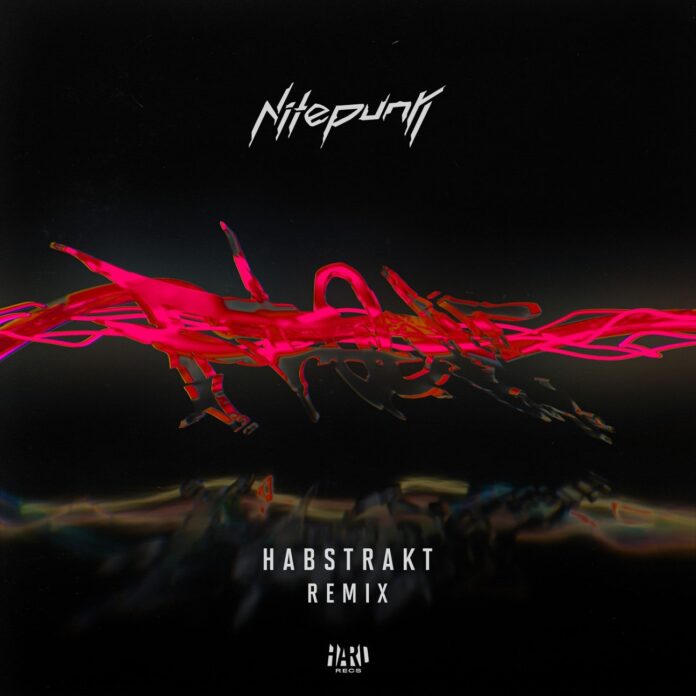 If Nitepunk's track 'Flow' wasn't enough of an assault on our senses, the French producer Habstrakt just dropped his heavy-hitting Bass House remix. Like the original song, this remake is also released on the label, HARD Recs. The Habstrakt remix has amplified the track into a power-driven anthem that goes through a tumultuous journey of crashing and throbbing elements. This remix version of 'Flow' is a bass-dominant gem that will have the listeners raving and thrashing on the beats unstoppably. Overall, we absolutely dig the pacey and pulsating aura of this new Nitepunk music.
This edition of new Nitepunk music is treated with relentless percussion and propulsive drums. The overwhelmingly vigorous pulsation of the song transforms the whole atmosphere. The Habstrakt remix of 'Flow' is a dynamic amalgam of bassy variations that integrates a gritty texture in the composition. This HARD Recs release features smashing synths and a furious bassline that will push the listeners into a hay-wired sonic realm. This Bass House remix has an electrifying aura, highlighted by the brilliant fusion of stirring vocals. The rhythmic flood of thrilling and edgy sections paves the way for insane drops followed by a monumental shift. The catchy hooks perfectly fuel the energetic buzz of this peak-time cut.
This version of 'Flow' has shadowy chaos that will force the listeners to plug this explosive stunner on the loudest sound system. Issued on the music label, HARD Recs, the Habstrakt remix has all the ingredients of an earth-shattering release that will send the crowd in a dizzying frenzy. This new Nitepunk music remix definitely has an overpowering edge. Once you let this Bass House tune invade your senses, there's no escaping from its clutches. Fans of the genre will surely enjoy the track's menacing and fiery ambiance. Habstrakt's signature treatment has given this song an intense and jaw-dropping makeover that will surely earn a special spot on the best Bass House and workout playlists.
Stream 'Nitepunk – Flow (Habstrakt Remix)' on YouTube below!
Streaming Options:
Nitepunk – Flow (Habstrakt Remix) Apple Music
Nitepunk – Flow (Habstrakt Remix) Spotify
Nitepunk – Flow (Habstrakt Remix) Soundcloud
Nitepunk – Flow (Habstrakt Remix) FREE DOWNLOAD
Nitepunk – Flow (Habstrakt Remix) Download
More Streaming Options HERE.
---
More About Habstrakt:
After a monstrous 2019 that included the release of nine new records, the debut of his first ever music video which he co-directed, and recognition on 1001Tracklists' Top 101 Producers list – French artist Habstrakt is poised to have another outstanding year in 2020.
Habstrakt's quality productions and signature sound continue to catch the ears of listeners everywhere, with releases on prominent labels including Never Say Die, Mad Decent, and Monstercat. At the same time, he's traveled worldwide on headline runs, playing major festivals such as EDC Las Vegas, Ultra Music Festival in Miami, Lollapalooza Paris, and Hard Summer. With so much excitement surrounding Habstrakt, expect many more big things to come this year.