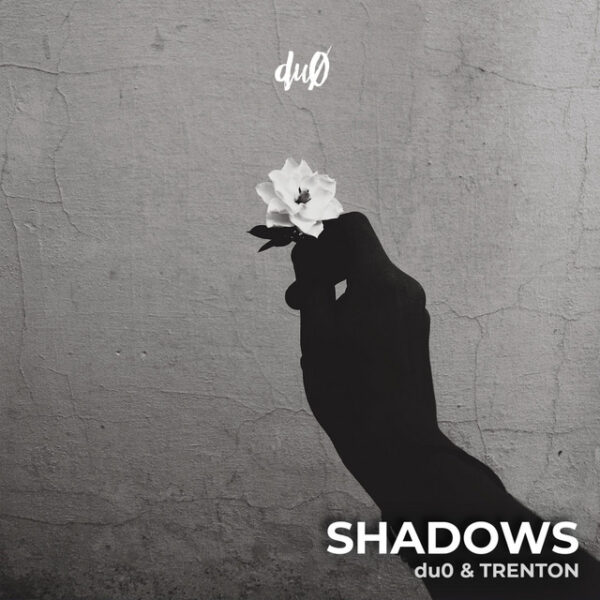 du0 is an award-winning Australian song-writer who's been keeping busy throughout the pandemic. Tennessee-based singer Trenton is the vocal talent on their latest track 'Shadows'. It's out now with a beautiful official music video. The combination of du0 x Trenton is a near-perfect match. The Deep House stylings of the producer down-under perfectly underpin the mournful tones of the featured vocalist. Both artists and their past releases have been critically acclaimed across the board. They've worked with (and been compared) to A-list artists all over the world, so having them together is something special. New du0 music has been highly anticipated since his last track 'Cinematic Love'.
'Shadows' manages to blur the line between Deep House and Pop music. The track introduces itself with some muted arpeggiations followed by some prominent and cleanly-produced vocals. We're firmly in Pop music territory here but du0 x Trenton have other things in store for us. Halfway through the introduction, we're struck by how immaculate the track sounds. Every incidental sound has been considered and placed perfectly within the mix. Trenton's vocals continue to spin us a story of love, loss, and hope. The rhythmic synths from the start of the track finally yield, to a pre-chorus section of strings and dream-like pads. A regular Pop track would capitalize on all of the emotional build-up and offer something powerful and anthemic. But this is far from a regular track.
du0 x Trenton go against our expectations and bring us something quite different. A slightly downtempo Deep House kick pushes the track forward. The bass and other elements duck to the beat ever so slightly, creating a pumping, grooving effect. Overall, the track is as musically engaging as it is emotionally captivating. There's a story being told, not just with words, but with music too. We hope this isn't the last collaboration between these two artists. We can't wait for more of Trenton's voice and we can't wait for more new du0 music.
Stream 'du0 x Trenton – Shadows' on YouTube Below!
Streaming Options:
du0 feat. Trenton – Shadows Apple Music
du0 feat. Trenton – Shadows Spotify
du0 feat. Trenton – Shadows SoundCloud
du0 feat. Trenton – Shadows FREE DOWNLOAD
du0 feat. Trenton – Shadows Download
More Streaming Options HERE.
---
More About du0:
du0 is one of the most exciting new EDM artists to emerge in recent years and the awards are coming in to prove it. He has already won the EDM category in the Unsigned Only songwriting competition judged by Robert Smith and Charli XCX, an LA Music Award, and is a finalist in the International Songwriting Competition.
But that's not why the boy makes music. du0 is no studio recluse. He writes for us – songs about the world and our lives in it. And he collaborates with artists who share his love of music and song as a way to express and share our experiences. His music speaks to the heart as much as its infectious beats get our feet tapping.
Cinematic Love, du0's latest release, was written during the lockdown in his hometown of Brisbane, Australia. He says "It's about how so many of us are looking for the type of love we see in movies. We see this through the eyes of call girl, Misty, who sings about what she sees in so many of her clientele and how she dreams of finding it herself one day."
Grammy-nominated engineer and producer, Brent Kolatolo, (Kanye West's 'Power', Lana Del Rays 'Born To Die', Mark Ronson's 'Uptown Funk feat. Bruno Mars') mixed Cinematic Love. He commented "I just mixed a song for Ryan (du0) that was by far one of my favourites I've worked on all year. I'm a fan. Super talented guy."
More About Trenton:
When I was a kid tragedy hit. My father committed suicide. Writing music quickly became a profound creative outlet for me during that season. I was 16. It helped heal some the deepest parts of my heart and make a bit more sense out of the world. It allowed me to see the beauty in the midst of darkness.
Regardless of the version of God, or infinite intelligence, that you may (or may not) believe in; I never feel closer to The Creator than when I am in my quiet space creating songs. Whether it's a lighter, happier song or a heavier, sad one; the process of creating it always impacts me, heals me, makes me understand who I am a little bit more.
The impact it has on myself alone is profoundly fulfilling. But the thought that any of these songs might impact you too, is an incredible added layer of joy for me. Music is powerful. I'm so grateful for it. Now living in Tennessee with my wife and son and am thankful to be able to work on music every single day. I am honored that you are here, listening ♥️.