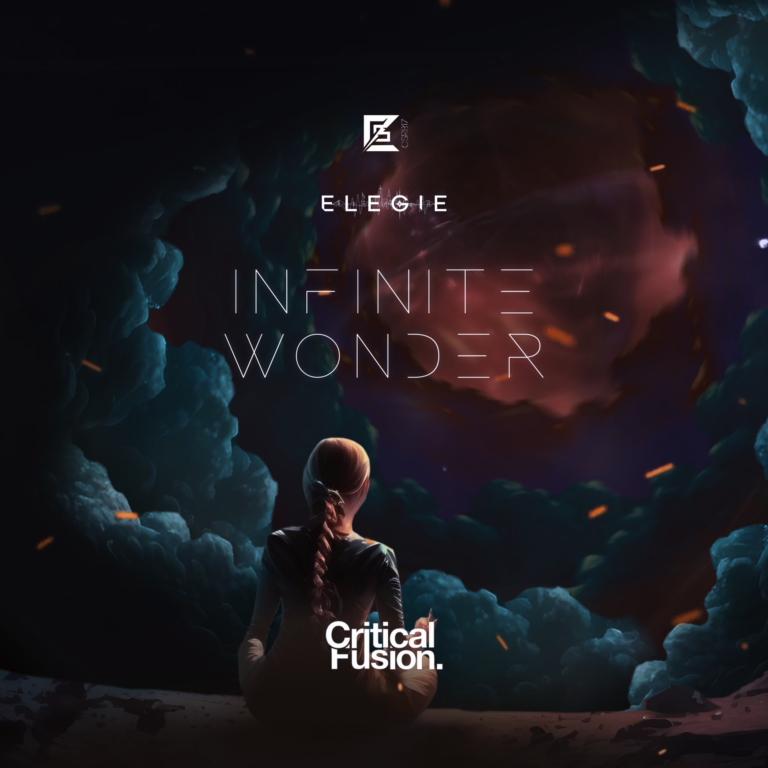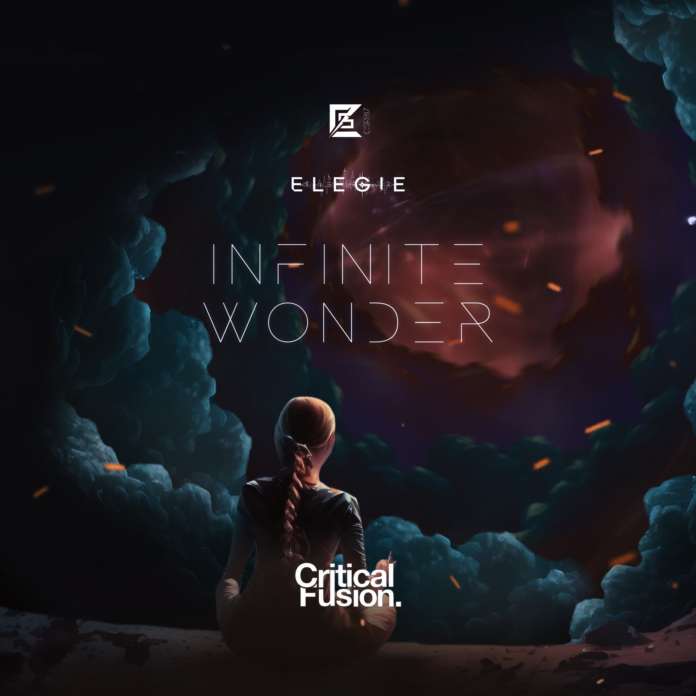 Our favorite scientist by day and Melodic House & Techno producer / DJ by night Elegie is now out with a new single titled Infinite Wonder. This is Elegie's first all-original mix for 2023. It also follows the release of her sorrowing tribute to her English Bulldog Edgey, who passed away in 2022, with a remix of Royksopp & Susanne Sundfor's Running To The Sea. Infinite Wonder continues the precedent set by Elegie from seven previous singles released between 2021 and 2022 of creating ingenious Melodic House & Techno destinations that are full of layers for sonic discovery.
Elegie – Infinite Wonder opens with a brief solo bending bowed lead guitar. It is reminiscent of the distant-sounding guitar lead used in Phil Collins's song In The Air Tonight. The drop of the bass and a four-on-the-floor kick drum quickly greets the opening guitar. The bass correspondingly has a positive vibing pulse and a texture similar to a slow-revving chainsaw engine that will make your body move in approval. Accordingly, we wouldn't be surprised to see the Techno Without Computers folks do a cover version of Infinite Wonder in the near future using an actual chainsaw as the bass.
Heavily reverberated vocalizations also join the bass and kick drum early on in Infinite Wonder. Furthermore, as the groove stays constant in the early going, the backdrop includes a mix of vocalizations, bowed bending lead guitar, synth pad swells, and assorted rhythmic hand percussion. Over time a recurring sixteenth-note melodic motif starts to develop in Infinite Wonder. Different instruments alternate playing the segments of this new motif. By the track's conclusion, the motif has grown to the point that it's now the sonic focus of the song.
Elegie – Infinite Wonder is released under the Critical Fusion label of Critical Sound Recordings. Infinite Wonder marks the first release by Elegie with the label. Additionally, Critical Fusion of Critical Sound Recordings started as a Progressive Trance music label and has since grown into being a landing spot for great artists in the Melodic House and Techno world as well making it a great fit for the music of Elegie. For now, we will revel in the ethereal journey of star particles that Infinite Wonder takes you on. We next await more releases of originals and remixes from Elegie as she has hinted that more is to come. You can stream Infinite Wonder below and grab your copy on Beatport!
Stream Elegie – Infinite Wonder on Spotify below!
Looking for more music like Infinite Wonder?