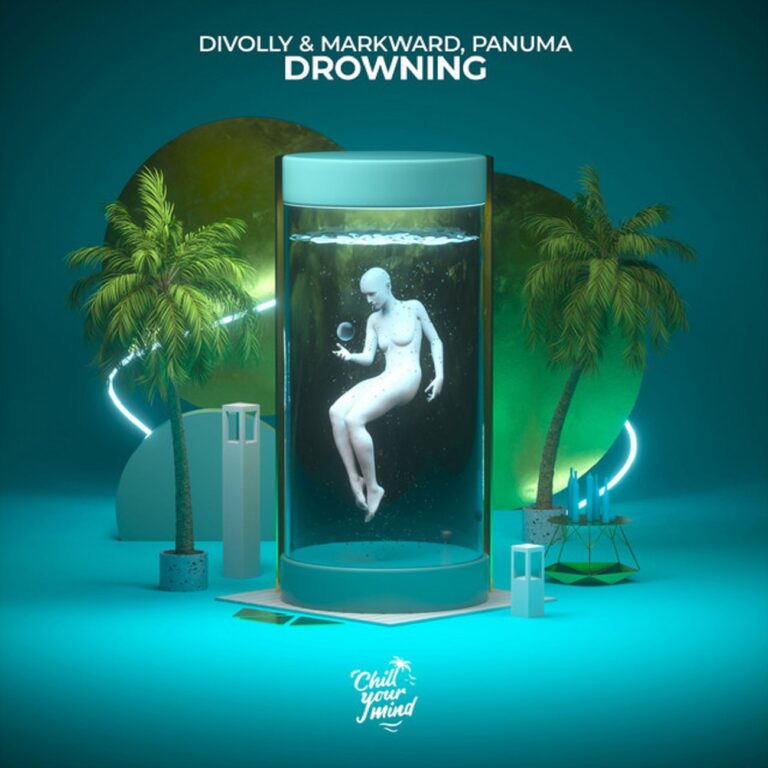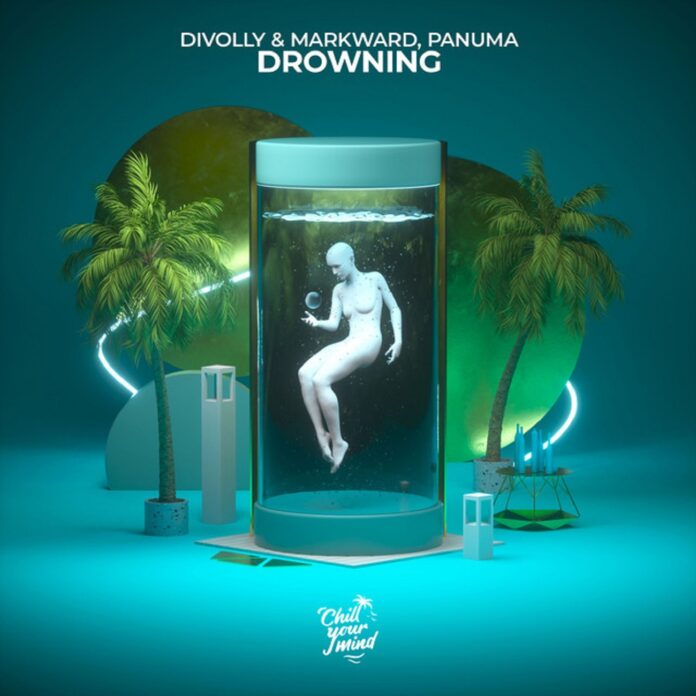 Divolly & Markward always outdo themselves by dropping one mesmeric tune after another. Their track, 'Roadrunner' brought them a lot of attention and since then, they have wow'ed EDM fans with a series of outstanding releases. The guys have now put out their fresh new tune entitled, 'Drowning.' It is a collaborative effort with Panuma, who you might remember from his legendary remix of Discrete and Pawl's 'In My Heart.' The song also features mint vocals from the superstar vocalist, Darla Jade that collaborated with Nico de Andrea on 'Ghost in Me' and 'Wish We Could.' Issued on ChillYourMind, Divolly & Markward, Panuma – Drowning is the kind of track that you'd dedicate to someone special. It is an entrancing track that perfectly blends elements of both Deep House and Progressive House with a hint of tropical flavors. This new Divolly & Markward music is pure ear candy. The smooth visuals of the Drowning lyric video will further make you fall in love with this beautiful stunner.
Divolly & Markward, Panuma – Drowning is an enticing number that brings irresistible tropical vibes. Presented by ChillYourMind, this song will brighten up your mood, guaranteed! This new Divolly & Markward music feels like audio ecstasy. All three artists did a remarkable job in combining their signature sounds to craft this breathtaking opus. And let's not forget about the lovely vocals of Darla Jade that give this song a unique flair along with Pop sensibilities. The track is designed with a lush sound design that will get you hooked to it in no time. From the rolling bassline to shuffling percussion, the trio has structured every element carefully. You will find the track even more trance-inducing when listen to it along with the Drowning lyric video.
Released on ChillYourMind, this new Divolly & Markward music is a heartfelt tune that will get you intoxicated. It is an alluring cut that will invigorate your senses. This track has all the potential to become a summertime anthem. The Drowning lyric video will fascinate you just as much as the song itself. We are excited to feature Divolly & Markward, Panuma – Drowning and we are already thrilled to see them hit the studio together again!
Watch the 'Divolly & Markward, Panuma – Drowning' Lyric Video on ChillYourMind's YouTube channel below!
Streaming Options:
Divolly & Markward, Panuma – Drowning Apple Music
Divolly & Markward, Panuma – Drowning Spotify
Divolly & Markward, Panuma – Drowning SoundCloud
Divolly & Markward, Panuma – Drowning FREE DOWNLOAD
Divolly & Markward, Panuma – Drowning Download
More Streaming Options HERE.
---
More About Divolly & Markward:
Two best friends that decided to take the world of music to a whole new level and reach the very top. Emerging from the lands of Serbia, with sole purpose to show their music to the world and directly leave their mark for the generations to come, Divolly & Markward are up-and-coming Mainstream Dance/House Music DJ's/producers with more than 10 Million Spotify streams and growing rapidly. Considered to be one of the rising stars in house music scene according to We Rave You.
As heard on BBC Radio, SLAM, Radio FG, Cafe Mambo Ibiza, and many many more alongside the biggest Artist names in the music industry, such as: Hardwell, Tiesto, David Guetta, Afrojack, Fatboy Slim who even played their record 'Batucada' on Tomorrowland Mainstage, Creamfields and many many more. Their music was founded early by the likes of Sony Music, Spinnin' Records, Armada Music, and since than their career started to make noise.
The duo has toured and played on a lot of festival over the past years, especially the biggest ones in Europe, some of them being; Ultra Europe, Exit Festival (Mainstage) with the Chainsmokers, Sea Dance Festival with Dimitri Vegas & Like Mike , Amsterdam Dance Event and many more. In 2019 their record 'Roadrunner' was charted as one of the MOST supported tracks in 2019 according to 1001Tracklist. And with releases like Divolly & Markward, Panuma – Drowning on ChillYourMind, 2021 is looking very bright for the duo!