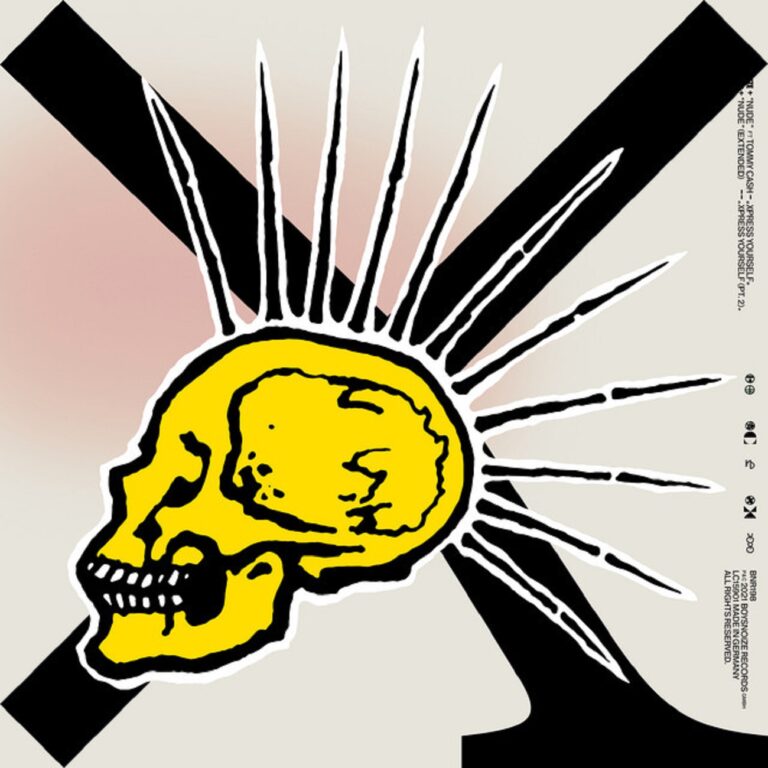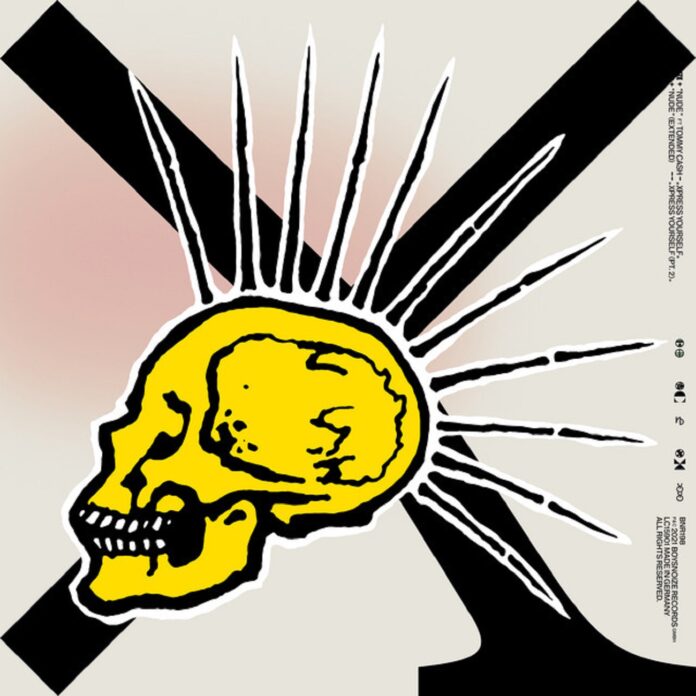 If you have been craving for new Boys Noize music, then you don't have to wait any longer as the artist behind hits like "All I Want," and "Girl Crush" has released not one, but two new tracks entitled respectively "Nude" and "Xpress Yourself." The former song is a collaboration with Tommy Cash who is responsible for bangers like "Benz Dealer," "Racked," "Zuccenberg" and "Who." "Boys Noize – Nude / Xpress Yourself" are both huge tunes and solid tracks to get the party started. The new Boys Noize music video for "Nude" feat Tommy Cash also perfectly compliments the vibe of the track and, a quick warning, it is borderline NSFW.
We can't get enough of "Boys Noize – Nude / Xpress Yourself." On "Nude" both Boys Noize and Tommy Cash have blended their signature sounds flawlessly. The track is driven by lethal percussion and repetitive vocals. It also features pounding basslines and clever synth work that make the song truly come alive. This Techno gem has two distinct drops that will absolutely surprise you. "Nude" feat Tommy Cash is the kind of track that you will never get tired of listening to. It is that addictive! It is also accompanied by a fresh new Boys Noize music video directed by Sus Boy which is just as intense as the song itself.
"Xpress Yourself" by Boys Noize depicts an ecstatic and hay-wired state of mind. With this cerebral release, the deviously talented artist has laid out clattering sonic structures with a mechanical grooviness that goes through various shifts and oscillations. It features an imbued sense of urgency with stinging synths that venture into darker realms of ultimate Techno goodness. The sinfully ambient track unravels into acidic rhythms and atmospheric builds ups. The intoxicating beats and sweltering percussive energy is pure gasoline that will fire up the dancefloor in neverending chaos of reactive moves and raging bodies. "Boys Noize – Nude / Xpress Yourself" is a real treat for the fans of real Techno music.  
With a consistent supply of mind-altering releases, the upcoming album "Polarity" from Boys Noize promises an endless euphoria tapping into every raw emotion and vibe. The artist has left no stone unturned. From exciting collaborations with heavyweights such as Tommy Cash, Abra, and Kelsey Lu, among others, to illustrious club weapons, this record is going to be a true riot. "Polarity" is scheduled to hit the markets on September 24. While anticipation for the soon-to-be-released album is running high, stream "Boys Noize – Nude / Xpress Yourself" on YouTube below.   
Stream "Nude" on YouTube below!
Stream "Xpress Yourself" on YouTube below!
Looking for more music like "Nude / Xpress Yourself"?