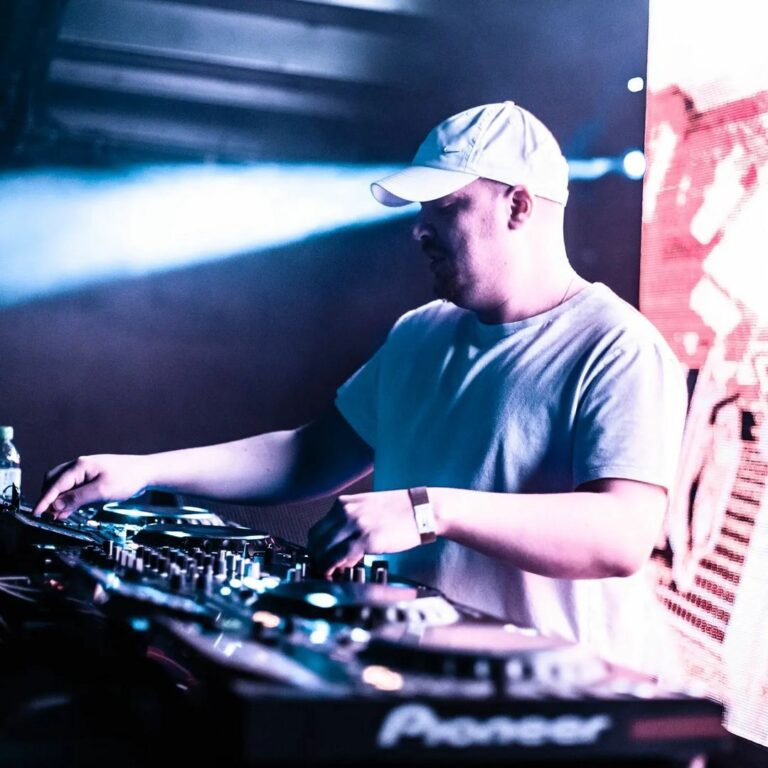 Bizo is now out with the release of a brand new single titled Eighto Eight. He is joined by the label Gud Vibrations in releasing this savage new French Dubstep / Tearout music. The track is named after the classic Roland TR-808 Rhythm Composer which features iconic sampled drum sounds that have been heard all over music as well as transcending genres for the last four decades. This new Bizo & Gud Vibrations 2023 song offers extreme risers and build-ups, along with righteous Dubstep grooves, as well as a surprise section at the end.
Bizo – Eighto Eight opens with a warm synth bassline that is surrounded by chaotic sound design and ambiance. Beneath the ambiance sounds the first of many vocal drops proclaiming, "Listen to my Eighto Eight". Following a second more present proclamation from the sampled voice, we are then greeted by a fast techno synth melody. The melody is accompanied by steady sampled claps from the TR-808. It also includes some effectively placed laser sounds along with the continued voice drops. This incredibly intense section builds up towards the first drop as a marching band-like snare drum cadence joins the fray. At its climax, the riser transitions to a pumping upward moving pitched kick drum with a moving siren synth joining its upward motion in tandem.
Following another solo decree of "Listen to my Eighto Eight" from the voice, the Dubstep groove drops. On top of its typical moving basses and rhythmic swooshes from the drop section, we are also treated to rhythmic lasers that feature tempo changes that sound as if their speed is controlled by record scratching. The song then comes to a brief halt following two rounds that are separated by another drum riser. At this point, we hear airy sounding ambiance and pulsing exotic animal-like sound design. Eighto Eight next goes to an unexpected transition into a driving groove that carries the song to its completion. This might just be our favorite part of the track!
Gud Vibrations is the label from under the Insomniac Music Group founded by NGHTMRE and Slander featuring artists that are like-minded with its founders. We recently checked in with Gud Vibrations when they released the heavy metal meets Dubstep-sounding track Wild by Perry Wayne. Eighto Eight, the new Bizo & Gud Vibrations 2023 song, is an energetic ride made up of retro components. This savage new French Dubstep / Tearout music from Bizo will leave your head nodding in approval for both its action-packed sound as well as for appreciating the positive effect that the Roland TR-808 Rhythm Composer has had in the music industry.
Stream Bizo – Eighto Eight on Spotify below!
Looking for more music like Eighto Eight?