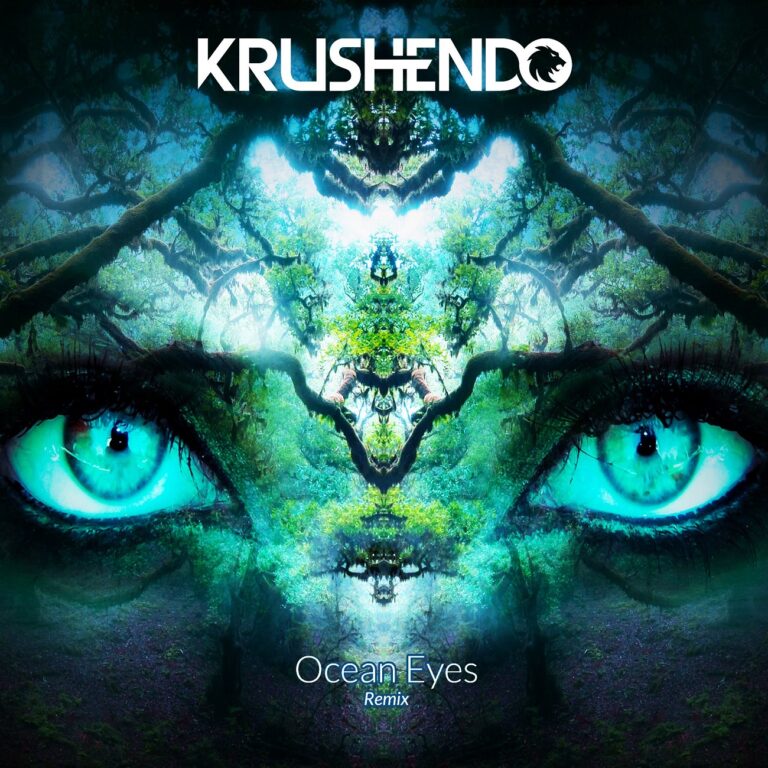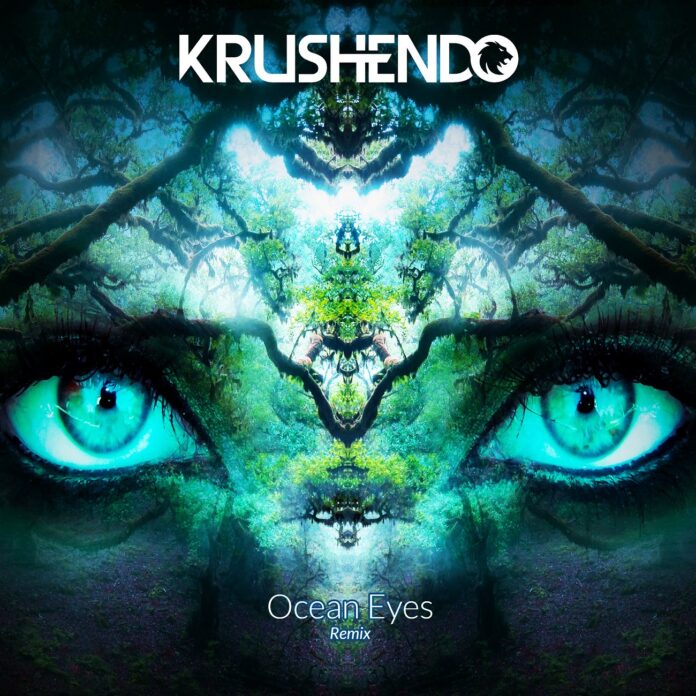 If you are a Pop music aficionado, you must remember the sensational Indie Pop track, 'Ocean Eyes,' which brought Billie Eilish to the limelight in 2016. Now, the famous track has received a one-of-a-kind Dubstep treatment by the rising music producer and DJ, Krushendo. Already charged with the success of his recent collaboration with Hyzenborg, called 'Mecha Out,' the artist delivers an Ocean Eyes remix with ravishing energy. This Billie Eilish Dubstep remix has gotten a heavy-hitting and dark workaround that will leave your muscles in knots and twists. The infectious vibe of this remix will give you goosebumps.
While this Billie Eilish Dubstep remix has a fiery intensity, it never descends into senseless mayhem. However, you will lose yourself down the rabbit hole once the temperature heats up. Krushendo has shown breathtaking restraint in this Ocean Eyes remix. He has retained the subtlety of soothing and alluring vocals that give the song an inherent combination of mellow and hard-edged elements. Fans of the Dubstep genre will be left gasping for air as the track will soothe and punish their senses in a relentless momentum. The lyricality feels divine, yet the crushing and frenzied rhythm will craft a fury driven realm.
The Ocean Eyes remix is structured with a heavy, almost mechanic bassline surrounded by ferocious drums and punches. The sparkling synths transform into various oscillating patterns that collide and growl, leaving the listeners stunned. This Billie Eilish Dubstep remix features intoxicating beat drops which levitate the effect of impulsive percussion to leaps and bounds. The fusion of big chords and fiery bass will tantalize you to no end. Krushendo has made sure that there is no escaping from his clutches.
This remix of Billie Eilish's 'Ocean Eyes' is definitely one of our favorite renditions. Krushendo has delivered a ravenous club heater that will catch the attention of dance music fans like wildfire.  
Stream 'Billie Eilish – Ocean Eyes (Krushendo Remix)' on Audius below!
Streaming Options:
Billie Eilish – Ocean Eyes (Krushendo Remix) Apple Music
Billie Eilish – Ocean Eyes (Krushendo Remix) Spotify
Billie Eilish – Ocean Eyes (Krushendo Remix) Soundcloud
Billie Eilish – Ocean Eyes (Krushendo Remix) FREE DOWNLOAD
Billie Eilish – Ocean Eyes (Krushendo Remix) Download
More Streaming Options HERE
---
More About Krushendo:
Krushendo has been jettison into the spotlight since performing Summer Camp Music Festival in 2017 and has since played Imagine Music Festival, Sonic Bloom, Arise Music Festival, Spread The Word, Rekinection Music Festival, Compound Sound, Shamanic Boom Music Festival, and opened up for national acts likes of iLL.Gates, SoDown, and Wick-It The Instigator. With his most recent plays being sold out shows with ILLENIUM at the Mishawaka, and Cofresi at Cervantes. He recently put out a single with The Mile High Sound Movement record label in Denver, Colorado and is poised to be one of Colorado's break through electronic acts in 2019. Krushendo's known for his on stage energy and has been called, "Krushendo was relentless but with the best of vibes", by The Chronic Electronic for his unique blend of heavy dubstep and melodic bass with emotional breaks.
He has played festivals and shows with Zeds Dead, Bassnectar, Kaskade, Paul Oakenfold, EOTO, Gri, Break Science, Shpongle, Nightmares on Wax, Desert Dwellers, Late Night Radio, Truth, Buku, Yheti, CharlestheFirst, Maddy O'Neal, Jade Cicada, kLL sMTH, The Widdler, Jantsen, Wick-It The instigator, iLL.Gates, SoDown, Hippie Sabotage, Slander, Ryan Viser, Daily Bread, Tnertle, Evanoff, Unlimited Gravity, Project Aspect, Funkstatik, Toy Box, and MORE!