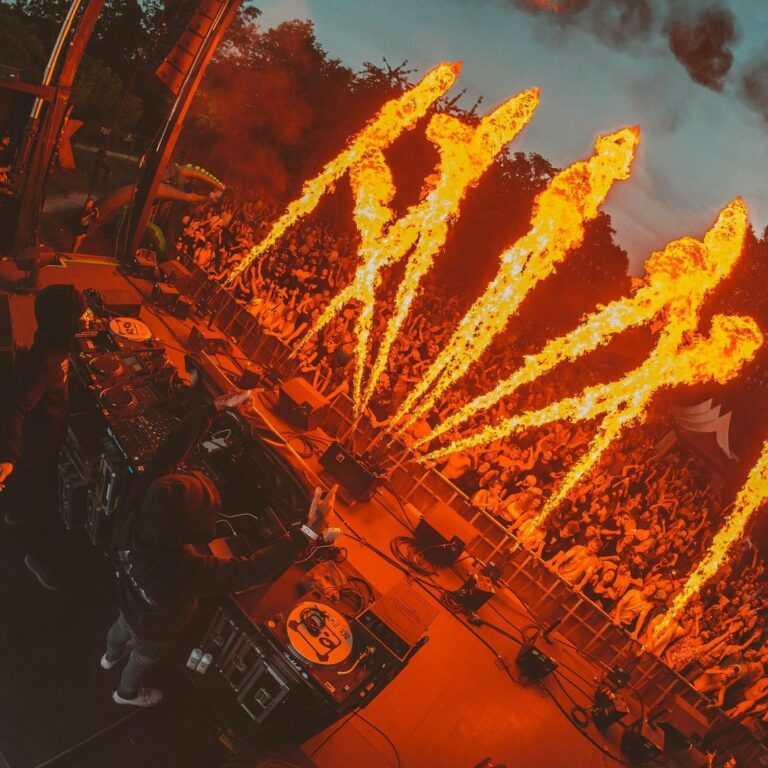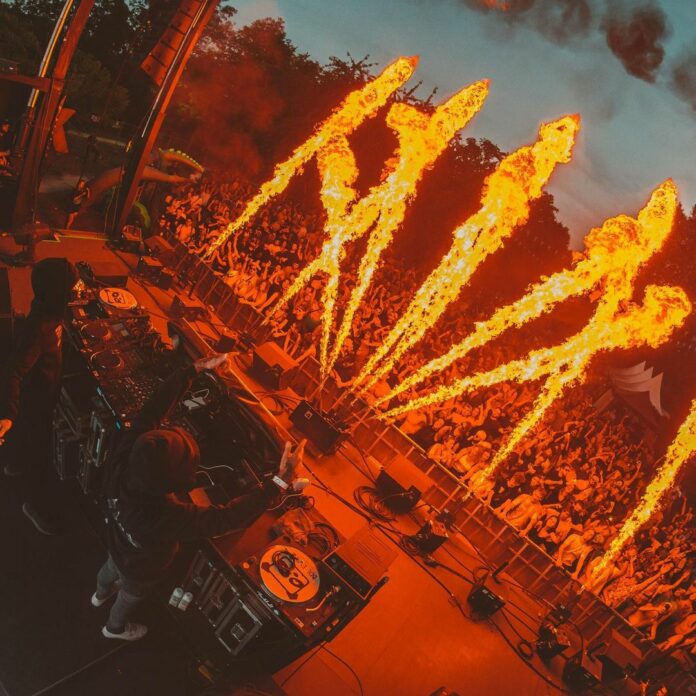 The new ATLiens and Bassrush song Obsidian Vortex sounds like a bad trip on ayahuasca, mushrooms or perhaps an unknown substance stolen straight from an alien spaceship. Bursting in with ATLiens' signature banging Leftfield Bass/Dubstep vibes, Obsidian Vortex instantly traps the listeners in its mesmerizing darkness.
As hi-tech as the ATLiens sound is, the creativity with which they turn even the most digital sounding noises into physical, organic elements is undeniable. The new ATLiens & Bassrush song is another demonstration of this kind of sound design, that sometimes easily gets too technical and turns into a thing that nobody, aside from people who are into production, can appreciate. Obsidian Vortex graciously bypasses this trap, and the resulting mayhem is something that sounds pleasing no matter in which environment one listens to it, and regardless if they are a producer or if they think that Ableton is one of the 46 presidents of the USA.
Two years earlier, in 2020, the duo released a track titled Frequencies with the Canadian trio BTSM. In some aspects, ATLiens – Obsidian Vortex is a track that is very close to it, while at some angles it may seem like a direct opposite of the latter. The overemphasized, monstrous bass sounds of the duo are one of their trademark sounds. While this is also true for the latest release, the approach to the groove on it is fundamentally different. And, when it comes to the groove and vibes, for the kind of banging Leftfield Bass/Dubstep ATLiens specialize in, it also serves as an esthetical pillar. The novelty of their newest Bassrush release is exactly in that: the wild and ritualistic sound of Obsidian Vortex, combined with the sci-fi themes the ATLiens are known for, is a breath of fresh air for all the fans of Leftfield Bass.
Stream ATLiens – Obsidian Vortex on SoundCloud below!
Looking for more music like Obsidian Vortex?