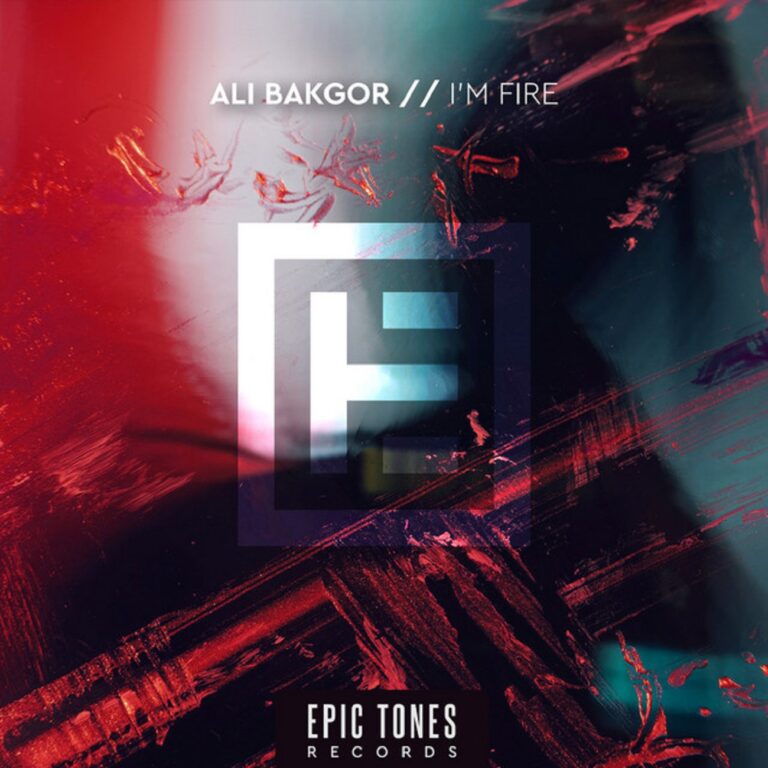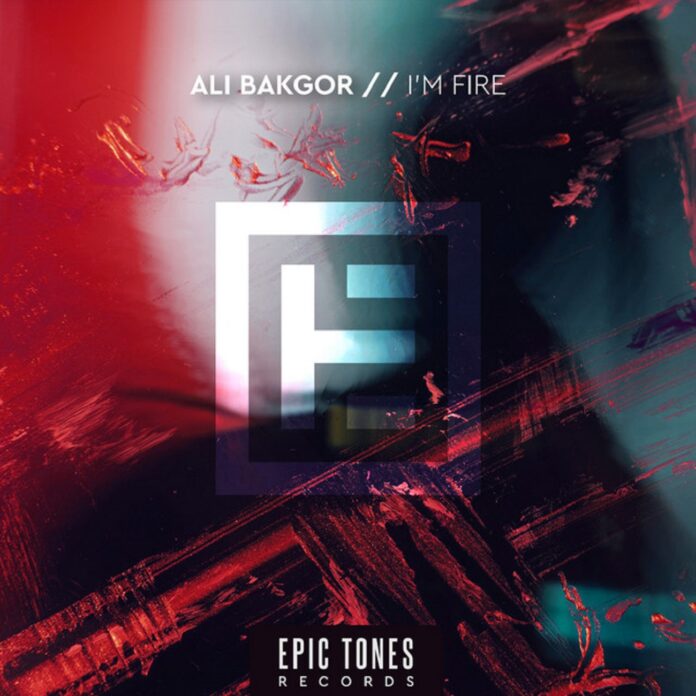 Ali Bakgor is a super talented producer who is popular for his tantalizing hits like, 'Over U,' 'Falling Faster,' 'Dark Side,' and 'Only One.' All of these tunes have been streamed hundreds of thousands of times on SoundCloud alone. His brand of music has also been praised by some of the biggest dance music acts such as Sam Feldt, Don Diablo, EDX, Martin Garrix, and Tiësto. He has now put out his latest song entitled, 'I'm Fire.' This new Ali Bakgor music brings a fresh Pop-tinged Progressive Slap House sound. Ali Bakgor – I'm Fire shows why he is slowly becoming a major force on the Deep House scene. This Epic Tones Music offering is a solid release that will make you immediately fall in love with the track.
Ali Bakgor – I'm Fire is just the kind of track we would expect from this Turkey-based DJ and producer. It is an addictive number that stands out because of its insanely melodic sound design. The track will grab your attention from the get-go thanks to the soulful vocals that are layered elegantly with melodic synths. Soon, the rhythmic percussion will kick in along with vocal chops and snare rolls as the track starts to proceed towards its first drop. And when the big moment comes, you will be amazed just how flawlessly he structured the throbbing bassline with bouncy synth stabs, creating a magnetic aura. This new Ali Bakgor music is a delightful piece of art, it is taking the trendy Slap House sound of the moment, but with Pop influences and a progressive feel, making it something like a new sub-genre: Progressive Slap House. Issued on Epic Tones Music, this song maintains its lull atmosphere throughout its duration, never letting the listeners escape from its charm.
This track is a spellbinding effort that will take you away from your worries. Ali Bakgor – I'm Fire offers a very accessible sound that will please House music, EDM and Pop music aficionados alike. We have been captivated by this release and are sure many more Progressive Slap House tracks will be coming in the future. This new Ali Bakgor music is a wondrous composition that will certainly pull your heartstrings!
Stream 'Ali Bakgor – I'm Fire' on YouTube below!
Streaming Options:
---
More About Ali Bakgor:
Ali Bakgor, well known for his official remix of 'Say What You Wanna' for Tujamo, official releases 'Dark Side', 'Over U' & 'Wait No More' under the record label, FRQNCY based in Slovakia releases on the record label. His steps for the end of 2019 were heading to Switzerland's leading dance and entertainment company – Sirup Music, where Ali released his singles 'Silence' & 'Wonder' which got support from big names like Tiësto, EDX, Don Diablo, Martin Garrix, and Sam Feldt! The artist, who advances his quality production in house, commercial house style has made a name for himself with the increase of his resting values on Spotify. His song 'Wonder', which he released in 2019, is the first track to be heard 5M. From 2020, he has focused on producing his songs by using more forward-looking elements to go beyond specific elements in order to produce new songs where his emotions are at the forefront. In 2020, by releasing songs from many famous labels such as Spinnin, Sony, UMG, One7, Soave, MadWorks, the monthly Spotify listeners increased to 500 thousand, 3 times more than 2019. Ali Bakgor, whose songs are featured in more than 3000 playlists around the world, is also supported by the Spotify Editorial lists, which are the pioneers of his own music style such as Mint, NewMusic Friday, Lowkey Tech, Hit Dance, Night Rider. He collaborated with Santti on his song 'Empty Bottle', which he believes will be a new step for the European house music charts, with this song! Ali Bakgor – I'm Fire has now been released.