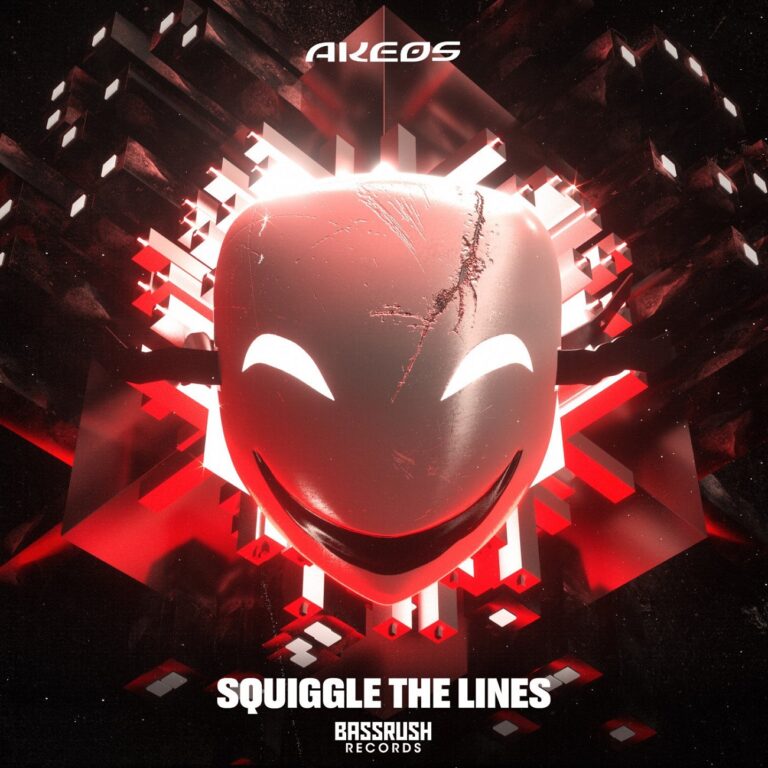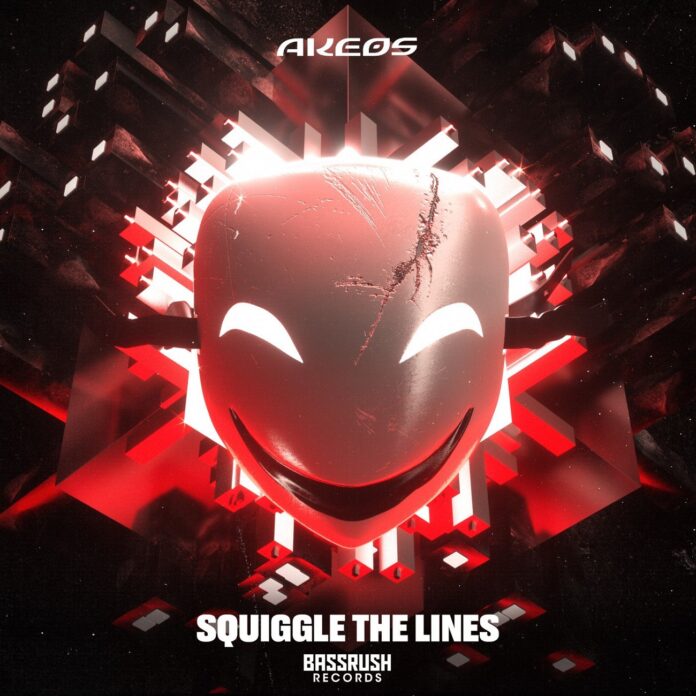 The latest Bassrush Recordings release is a refreshing, out-there track with in-your-face energy called 'Squiggle the Lines.' It is produced by the Dubstep prodigy Akeos, who is known for his signature bass patterns. This track gives off an explosive and earth-rattling vibe. The song is chaotic and intense, which makes it a top pick for festival music playlists.
Akeos' 'Squiggle the Lines' is an absolutely breathtaking and power fueled affair, with sharp sleek synth lines. As soon as the tune opens, the extremely thrilling basslines and fervent percussion give an intoxicating effect. The track is composed of well-arranged explosive basslines, electric pad work, and kaleidoscopic synth all of which harmonized to give a serious punch. The jaw-dropping, catchy, and melodious riff elevates the frenzied and thrashing atmosphere of the track perfectly. This song feels like a roller coaster ride of percussive elements that immediately lift the environment and add a sinister flavor. The stellar production design on this Dubstep entrée is impeccable and the forceful beats will leave no one motionless. 
Issued on Bassrush Recordings, 'Squiggle the Lines' hits hard and is driven by a heart-pounding bassline that will shake the dance floor to its core. The rhythmic precision of this cut is funky enough to keep the listener spellbound throughout the track. On top of it, the song offers an insane ambiance that is not for the faint-hearted. The highlight of the tune is the shimmering and edgy drop followed by an amplified pick up in the momentum that is unforgiving and truly wicked.
Akeos has created a serious stunner by blending resonating melodies while enriching them with many distinctive elements of Dubstep music, making this banger a pulsating delivery. The song also has some shadowy percussive ingredients that have a muscle twitching quality to it. It is a resilient, throbbing release that stands out for its uniquely significant vibration and relentless pulse. Released via Bassrush Recordings, 'Squiggle the Line' is a seriously aggressive and enticing track!
Stream 'Akeos – Squiggle the Lines' on YouTube below!
Streaming Options:
Akeos – Squiggle the Lines Apple Music
Akeos – Squiggle the Lines Spotify
Akeos – Squiggle the Lines Soundcloud
Akeos – Squiggle the Lines FREE DOWNLOAD
Akeos – Squiggle the Lines DOWNLOAD
More Streaming Options HERE.
---
More About Akeos:
18 year old multi-genre producer from Pennsylvania, USA.