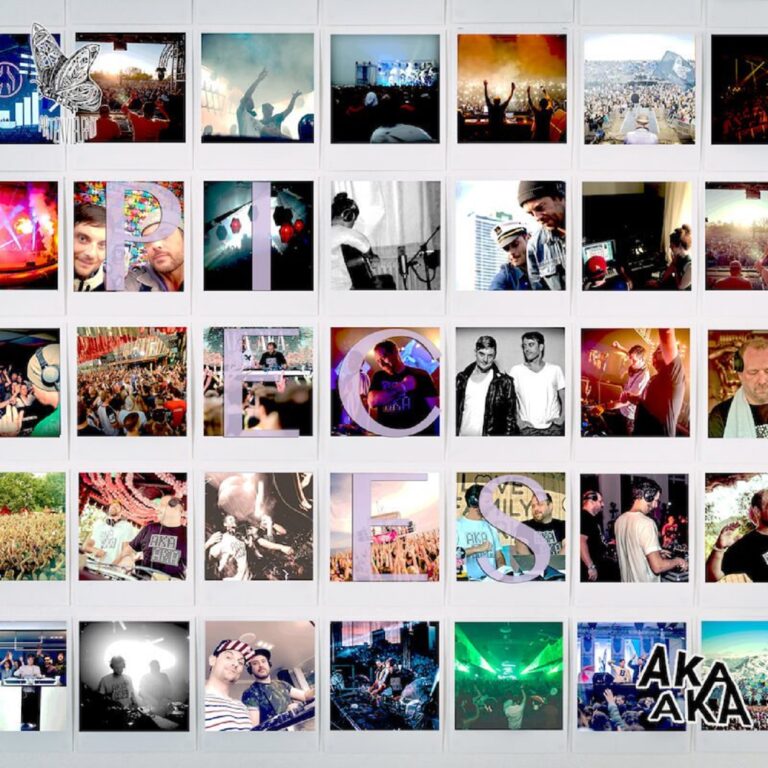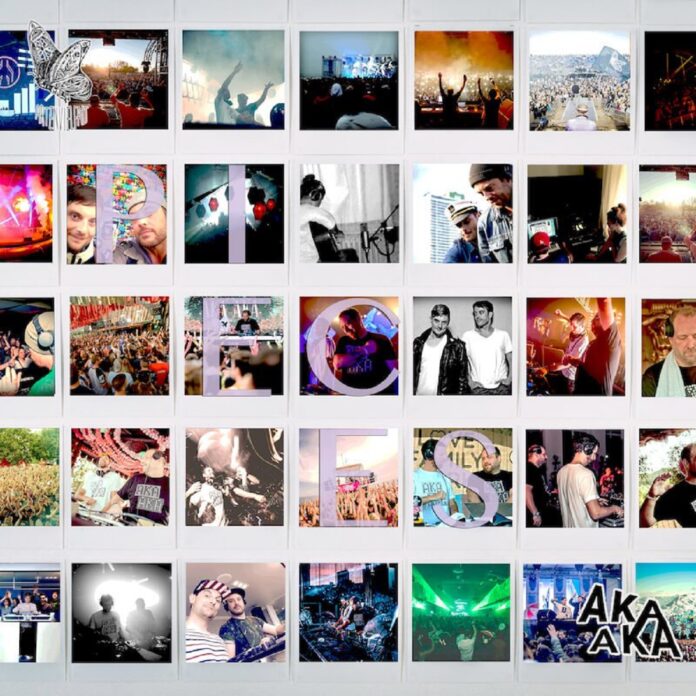 The Berlin-based duo, Hannes and Holger, known internationally as AKA AKA, are experts when it comes to dropping explosive collaborations. If you don't believe us, then check out their collaborative efforts like, 'Dance Dance Dance Dance' with OHMYBOY and 'Vallut Bass' with Junge Junge. Now, the duo is back with a fresh new divergent collaboration titled, 'Pieces' with another talented duo, Artenvielfalt. Together, they have delivered a blissful blend of sonic extravaganza. This new Artenvielfalt music is in stark comparison to their recent bangers 'Rave or Die' and 'How We Chill.' Yet it's as good and amazing as their usual brand of music. "AKA AKA & Artenvielfalt – Pieces" is an insanely delicious release that breaches and explores the limits of Deep Melodic Techno & House music. It's exactly the kind of music that hits you right in the feels until you see nothing but stars.
"AKA AKA & Artenvielfalt – Pieces" is an accessible and emotional amalgam of swirly cadences and pumped-up oscillating moments. This Deep Melodic Techno & House tune has just the right kind of spiciness that peeks through the otherwise subtle and fluid composition. Featuring a range of soft and celestial piano sections, the track instantly launches into a transporting and palpitating zone. It's the effortless unison of downward spiraling bassline and zippy synths that unleash crashing energy into the mix. The driving beat and lead on this new Artenvielfalt music offer a uniquely reflective vibrancy to the whole composition. But it's the nuanced vocal topline that pushes this into euphoric realms. This song is just as addictive as AKA AKA's 'We Were Right.'
On the surface, 'Pieces' comes off as a breezy summer medley with serious feel-good and nostalgic vibes. However, as the song progresses, this melodious tune gets deeply captivating and ascends into infectious hooks and drops. The shimmering hi-hats and percussive edginess add just the right balance of liveliness to "AKA AKA & Artenvielfalt – Pieces." We are totally hyped by this well-rounded collaboration.
Stream "AKA AKA & Artenvielfalt – Pieces" on Spotify below!
Looking for more music like "AKA AKA & Artenvielfalt – Pieces"?