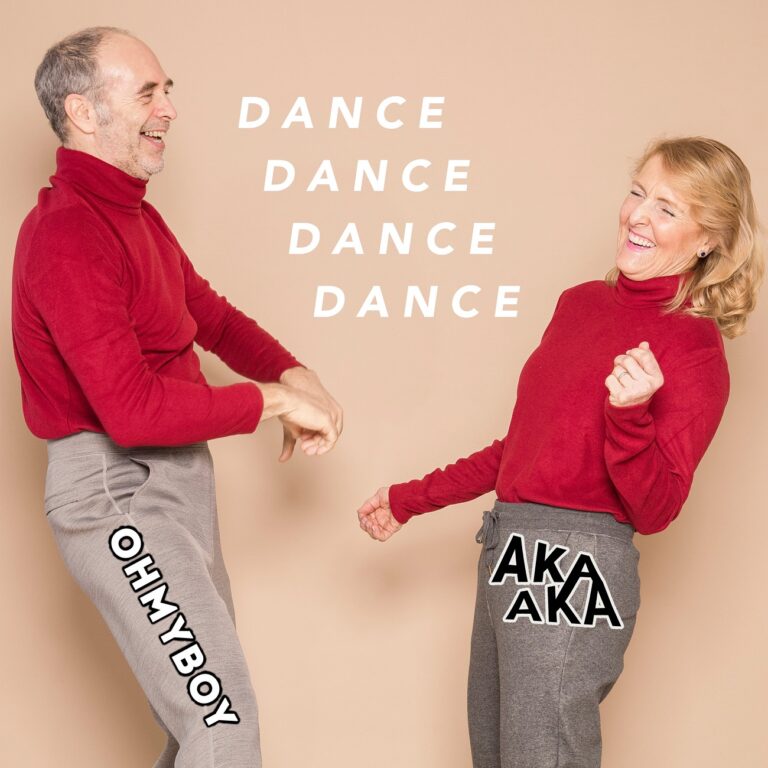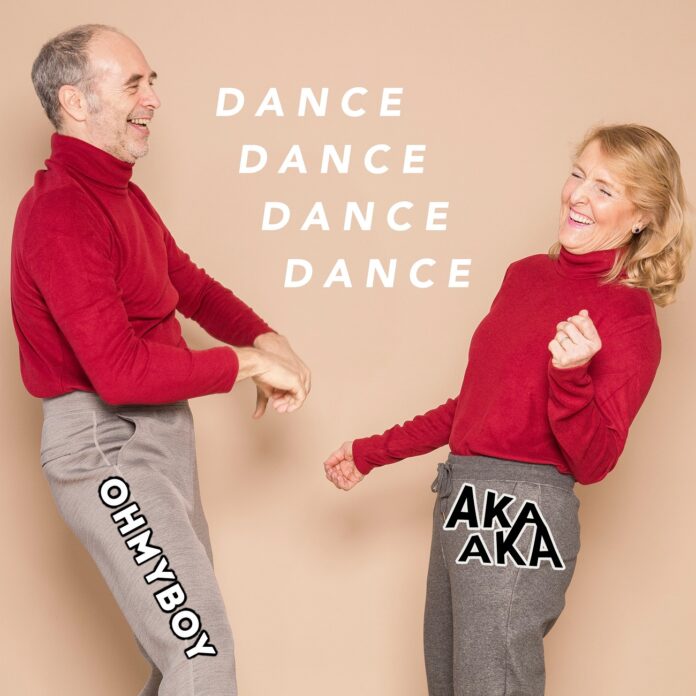 Divergent, unique, and liberating! That is exactly what defines this AKA AKA x OHMYBOY collaborative track. Dropping on AKA AKA's own label, Berlinlectro, their latest song titled, 'Dance Dance Dance Dance' is a funky Tech House gem. This pumped-up number hits and builds with zesty energy that is made for festivals. If you dug AKA AKA's hit tunes 'Raaw,' 'We Were Right' & 'Vallut Bass' then you will appreciate this new track for its multiple sonic layers and intoxicating rhythm. 
This AKA AKA x OHMYBOY collaboration is a very original track with an infectious beat. It is an upbeat collection of enigmatic, electrically charged synths and rhythms that are ingenious in execution but more complex in translation. Rolled out by Berlinlectro, the song is riled with playful and cryptic vibes with an undeniable edginess that permeates the music. It's the mighty blend of driving percussion and static bass that stays constant throughout the track.  
'Dance Dance Dance Dance' comes alive with a fiery, wicked and seedy nightclub ambiance. The storming elements and throbbing pulses make this track a perfect party starter. With the full array of heavy, distorted tones and drum work, everything about this AKA AKA x OHMYBOY collaboration screams grand. This Berlinlectro release is an entrancing delivery that just sucks the fans in. The energizing textures and melodies with spirited and extremely catchy vocal snippets will push you into a groovy dimension. The inspiring rhythms of the track give it a swelling anthem-like aura. 
This AKA AKA x OHMYBOY track feels like scaling a roller-coaster ride of kaleidoscopic dance-filled and twisty dimensions. The song closes with an eerie, and spacey backdrop that will leave you pondering for a while. Each detail works towards capturing and strengthening the theme of the song. You will lose yourself in the pulsating atmosphere of this crackling number.
Stream 'AKA AKA x OHMYBOY – Dance Dance Dance Dance' on YouTube below!
Streaming Options:
AKA AKA x OHMYBOY – Dance Dance Dance Dance Apple Music
AKA AKA x OHMYBOY – Dance Dance Dance Dance Spotify
AKA AKA x OHMYBOY – Dance Dance Dance Dance SoundCloud
AKA AKA x OHMYBOY – Dance Dance Dance Dance FREE DOWNLOAD
AKA AKA x OHMYBOY – Dance Dance Dance Dance Download
---
More About AKA AKA:
The best proof of love is trust – that counts for the lovely partnership in life as well as for creative arts. Whether in your own talents or in the well-meaning fate: trust mostly paves the cheerful way to happiness. The Berlin based electronic duo AKA AKA are the best example that trust in your own personal work does not only disburse, but is also spelled with elements of courage, faith and strength of purpose. When Saarland-born Hannes and Holger from East Frisia met each other at a Berlin open-air party in 2008, it wasn't only the start of a refreshing friendship; they found the infamous wavelength in very short period of time. With different socialization equipped, they both use their divergent past as well as the joint project AKA AKA to give their common ambition a name. With releases like their AKA AKA x OHMYBOY collaboration, 2021 is looking to be a very exciting year!
---
Looking for more tracks like this one?