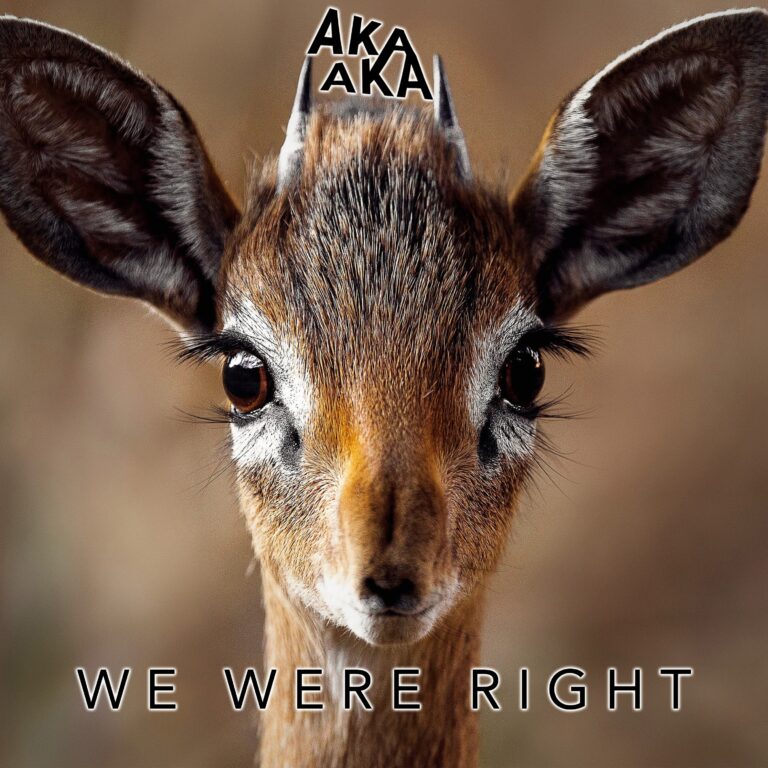 EKM.co present AKA AKA – We Were Right. That's a lot of acronyms to get your head around, but right now we're only worried about the latter. The German production duo, consisting of Hannes and Holger, met in 2008. They would go on to become the melodic Tech House giants they are today. New AKA AKA music is always fresh, punchy and big on emotion. Their new single 'We Were Right' is out on their own imprint Berlinlectro. With nearly a million listeners per month on Spotify, it's easy to see why they've been at the forefront of the German House scene for so long. 
'We Were Right' has its listeners in suspense from the very start. Contrasting synth elements compete for your attention, but it's the vocal that finally grabs it. A mid-range synth line supports the vocal, helping to build tension. The track explodes into a pumping House kick and some sparse but well-chosen lead synths. AKA AKA – We Were Right is a surprisingly minimalistic production, but it still manages to bring a lot of power and energy. It sounds full and engaging, but when you really listen, there are so few instruments doing the work. This is the mark of some great melodic Tech House producers; uncomplicated and well-refined.
New AKA AKA music belongs in a nightclub, filling a crowded dance floor. It's a shame that most people won't be able to hear this track in its element. But that doesn't mean you can't throw it on your speakers and crank up the volume. And anyway, this track will be just as good a year from now! This is how AKA AKA have stayed relevant for so long. Since their inception 8 years ago, they've always managed to stay ahead of the curve. Check them out for more great, timeless music!
Stream 'AKA AKA – We Were Right' on YouTube Below!
Streaming Options:
AKA AKA – We Were Right Apple Music
AKA AKA – We Were Right Spotify
AKA AKA – We Were Right SoundCloud
AKA AKA – We Were Right FREE DOWNLOAD
AKA AKA – We Were Right Download
More Streaming Options HERE
---
The best proof of love is trust – that counts for the lovely partnership in life as well as for creative arts. Whether in your own talents or in the well-meaning fate: trust mostly paves the cheerful way to happiness. The Berlin based electronic duo AKA AKA are the best example that trust in your own personal work does not only disburse, but is also spelled with elements of courage, faith and strength of purpose. When South Germany born Hannes and Holger from North Germany met each other at a Berlin open-air party in 2008, it wasn't only the start of a refreshing friendship; they found the infamous wavelength in a very short period of time. With different socialization equipped, they both use their divergent past as well as the joint project AKA AKA to give their common ambition a name. Their latest track is AKA AKA – We Were Right.