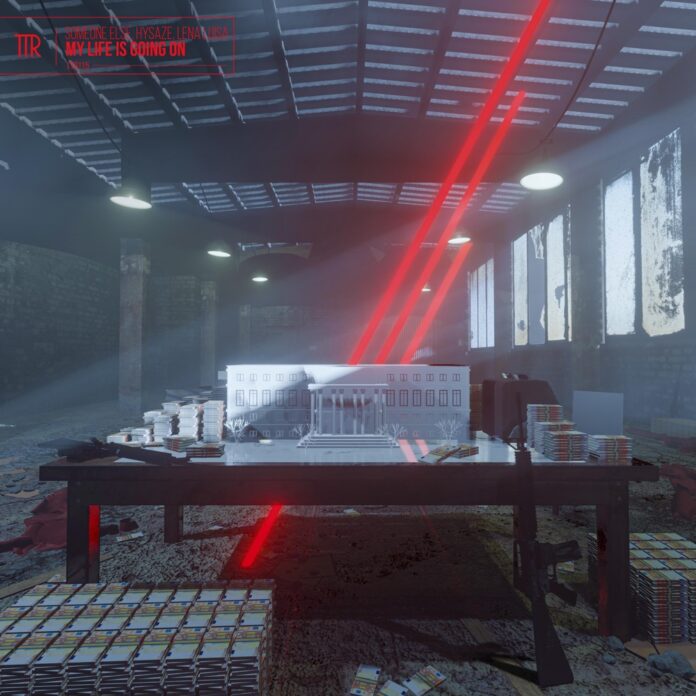 We have got some banging music coming out of the Middle East as two incredibly talented producers, Someone Else and Hysaze have released their version of Cecilia Krull's megahit entitled, 'My Life is Going On.' This track also serves as the theme song for the popular Netflix series, 'Money Heist', also know by its original title, 'La Casa De Papel.' Hailing from India, the duo has blended their signature styles to spark a new life into an already legendary song and features the beautiful vocals of Austria based singer-songwriter Lena Luisa. Issued by Trap Town Records, it is a bassy tune that is loaded with many exciting elements that will take you by surprise. 
Someone Else, Hysaze, and Lena Luisa joined forces to treat the fans of 'Money Heist' by dropping a festive version of the show's theme song 'My Life Is Going On.' The song takes many elements from the original track but also includes a special twist in the form of two devastating drops. It is extremely rare to find a musical backdrop so highly refined and sophisticated with just the right amount of light and shade. The melding of different sounds by these stellar composers creates a rich deep harmonious canvas that makes it exceptional.
'My Life Is Going On' by Someone Else and Hysazae is a sensational assault that will throw the listeners over the edge. Add the magnificent vocals of Lena Luisa, this track becomes an irresistible affair that is hard to ignore. The trio goes through the track with extreme confidence, letting the virtuosity and creativity of their musicianship shine. Released on Trap Town Records, the track is driven by lethal basslines and clever synth work with resonant vocals that show genuine empathy for the story it tells. This Trap song has a delicacy that places an emphasis on the interplay between the luxurious melody and the sumptuous vocals. 
Someone Else and Hysaze worked their magic on Money Heist's theme song 'My Life Is Going On' in a stunning way that perfectly balances moments of heaviness with catchy melodic hooks. The song is completed with Lena Luis's breathtaking vocals. The trio has worked on this serene cut, carefully leaning on every note and space, with precision and poise. This release by Trap Town Records is a solid powerhouse, smashing ride that will leave you completely awestruck.
Download 'Someone Else, Hysaze, Lena Luisa – My Life Is Going On' HERE and enjoy the song on YouTube below!
Streaming Options:
Someone Else, Hysaze & Lena Luisa – My Life Is Going On Apple Music
Someone Else, Hysaze & Lena Luisa – My Life Is Going On Spotify
Someone Else, Hysaze & Lena Luisa – My Life Is Going On Soundcloud
Someone Else, Hysaze & Lena Luisa – My Life Is Going On FREE DOWNLOAD
---
Connect With Someone Else:
Connect With Hysaze:
Connect With Lena Luisa:
Connect With Trap Town Records:
Join Us On:
---