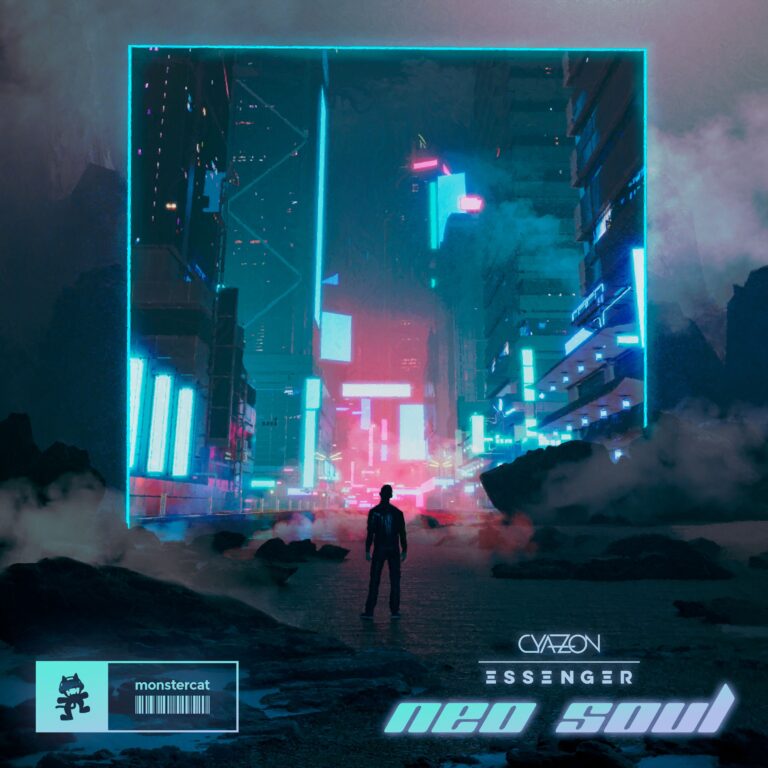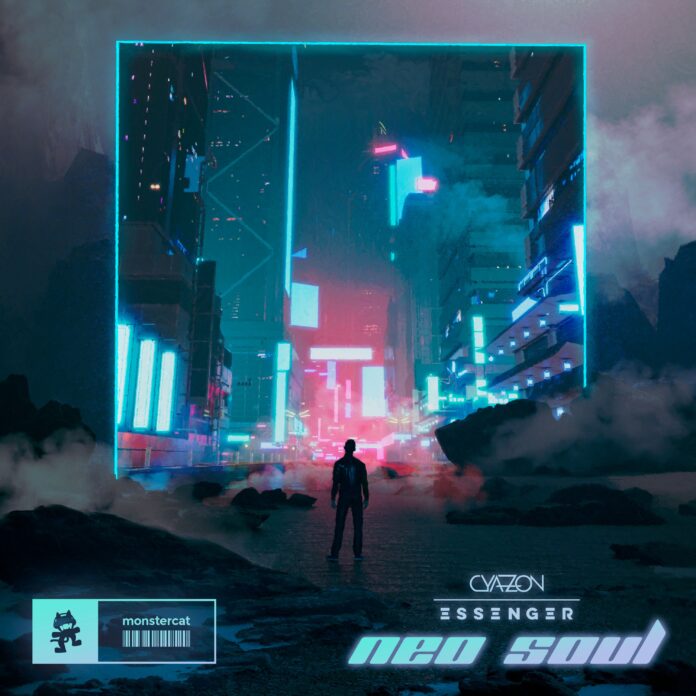 Famous for his unique sound, which heavily includes elements of Synthwave, Cyazon is fast becoming a major name in the EDM community. He has created quite a buzz with his music and is popular for songs like, 'Awaken,' 'Escape,' 'Hyperdrive' and 'Inception' all of which have received an overwhelming response from the fans, resulting in tens of thousands of hits on Soundcloud alone. Cyazon has now returned with his new track called, 'Neo Soul.' Issued by Monstercat, the track features mesmerizing vocals from Essenger, it is eccentric in its production and features elements of both Dubstep and Midtempo Bass.  
Cyazon and Essenger have blended their styles to produce 'Neo Soul' that is structured with some heavy basslines and rippling melodies. Opening with spacious beats, the track builds a vibrant aura with quirky rhythms and waves of percussion which adds a hypnotic flow to the song. The nature of this tune is really appealing, as the impassioned vocals create an accurate sequence that pushes the momentum forward. The track steadily builds a layered and detailed cinematic landscape with sharp elements that reveal a mysterious pleasure. The eccentricities of the duo shine through the track, proving that their pairing is just what we needed.
'Neo Soul' is a club-friendly track that creates a sonic environment. Produced by Cyazon, the track contains a chugging bassline that goes well with the stabbing synth, giving a new foundation to Dubstep vibes. The song lets the countermelodies dominate while the gritty vocals by Essenger rumble away before the growling rhythm allows the melodic themes to interweave throughout. What makes this tune sound so interesting is the introduction of the retro-sounding beats which gives the track an especial flair. Released on Monstercat, the track will grab your attention seamlessly before it mesmerizes you 
Cyazon's 'Neo Soul' with Essenger will tantalize your senses with its purging vocals while the crushing melody pulls the track into a captivating odyssey. This Monstercat release is intended to be a blissful experience with catching twists, making it an instant favorite of Melodic Dubstep fans. We are in love with the song and highly recommend you to blast this one on huge speakers to feel its intensity.
Download 'Cyazon ft Essenger – Neo Soul' HERE and enjoy the song on YouTube below!
Streaming Options:
Cyazon ft Essenger – Neo Soul Apple Music
Cyazon ft Essenger – Neo Soul Spotify
Cyazon ft Essenger – Neo Soul Soundcloud
Cyazon ft Essenger – Neo Soul FREE DOWNLOAD
---
Connect With Cyazon:
Connect With Essenger:
Join Us On:
---
More About Cyazon:
Deeply influenced by the atmospheres in the Cyberpunk genre such as the movie, Bladerunner 2049, the Cyazon sound emulates sounds from Synthwave, Cyberpunk music, and Dubstep/Mid-Tempo. His music depicts a dark yet ethereal/uplifting atmosphere. A new venture awaits you with Cyazon as you enter into a cyberpunk-esque world.
More About Essenger:
Essenger stands on the cutting edge of electronic music, blending an array of influences for a sound that pays tribute to modern alt rock, EDM, and synthwave. The artist marks his highly personal songwriting style with striking lyrics, and the result is a singular creative style that opens new possibilities for both retro and future synth music.
The artist's adept compositional skills and production chops helped his early singles attract a significant following while racking up hundreds of thousands of streams on individual songs. Essenger soon connected with prominent labels including Seeking Blue and Monstercat, and those early successes led to an album deal with independent synthwave label FiXT Neon in late 2019.
In early 2020, Essenger and FiXT Neon released the artist's full-length album After Dark (Deluxe Edition) to widespread acclaim. The album became an immediate success on Spotify and Bandcamp, earning a place alongside some of the most significant synthwave albums to date. In early summer of the same year, the artist announced a full remix album of After Dark with an eclectic mix of artists from EDM, synthwave, and all spaces in-between.
The remix album sets the stage for the next chapter of Essenger's career with innovative and exciting new music to come.