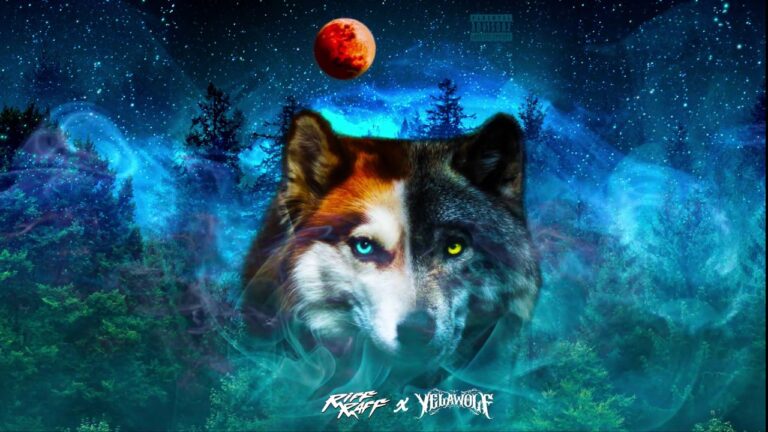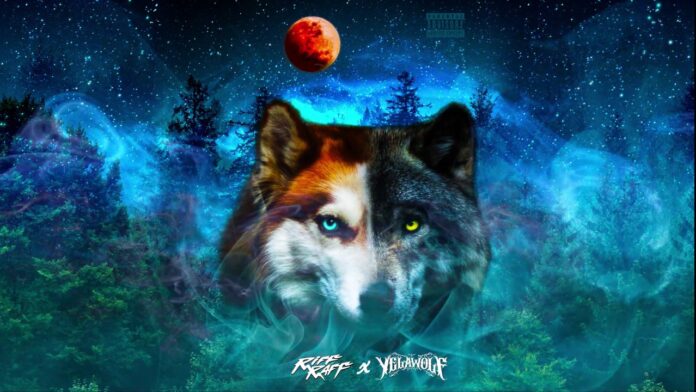 Beginning his journey with the Three Loco, RiFF RAFF has come a long way. He is one of the most electrifying stars of Hip Hop music who has got everything going his way as of late. This year, he has recorded and released many exciting songs including, 'HOP OUT THE LAMB' that has crossed more than 200,000 hits on YouTube within a week of its release. RiFF RAFF – WATER WHiPPiN WiZARD has now landed. It is the fresh new song from his highly anticipated studio album, "VANiLLA GORiLLA" which is scheduled to hit the markets on June 26th. This song features a guest verse from the critically acclaimed rapper Yelawolf. Produced by OMG RONNY J, this is a solid banger that might very well have you play it on repeat.
RiFF RAFF – WATER WHiPPiN WiZARD is an addictive release that features stellar percussive hooks. OMG RONNY J polished this track masterfully with clattering melodies that are driven by a punchy bassline. What makes this song such a killer is the lethal rap flows from RiFF RAFF and YELAWOLF that really give the track all of its character. Upon listening to the song, you will be surprised how brilliantly the trio has fused their distinctive styles together to construct this hard-hitting banger. 
'WATER WHiPPiN WiZARD' by RiFF RAFF,  YELAWOLF, and OMG RONNY J is enveloped with flawless production that uplift the atmosphere with its jaunty melody. The track delivers ravishing synths and warping basslines that will make everyone bounce. The track goes hard and brings zestful enhancements that will engage you in the brilliance of the song's genuineness. 
RiFF RAFF – WATER WHiPPiN WiZARD with YELAWOLF and OMG RONNY J showcases just how talented they are at what they do. The song features distinctive melodic elements that add an astonishing appeal to it. The overwhelming beats of this Hip Hop song will get you hooked. This surely would be an attractive addition to your workout playlist!
Download 'RiFF RAFF – WATER WHiPPiN WiZARD' HERE and stream it on YouTube below!
You can also enjoy the song on Spotify and Apple Music.
Connect With RiFF RAFF:
Join Us On:
More About RiFF RAFF:
Horst Christian Simco (born in 1982), aka Riff Raff (often written RiFF RAFF), is an American rapper from Texas. He was originally managed by Swishahouse co-founder OG Ron C. After being associated with rapper and producer Soulja Boy's imprint S.O.D. Money Gang Inc., Riff Raff was signed to DJ and producer Diplo's record label, Mad Decent, from 2013 through 2015.
Raff was formerly a member of the rap group Three Loco along with Andy Milonakis and Dirt Nasty, who reunited on his Balloween 2016 Halloween mixtape performing "Bitches in my Driveway". The trio premiered a Christmas parody song, "Ho-Ho-Loco", in the TBS Surprise! Instant Xmas Carol special. The group was featured in a Nerdist Industries production mixing DJ Khaled and Game of Thrones together, remaking the quadruple-platinum, "I'm the One", into "It's My Throne" with the trio playing characters from the HBO show.
His debut studio album, Neon Icon, was released in 2014 on Diplo's Mad Decent. In 2016, Horst announced a joint partnership with Stampede Management and BMG, signing a 4-million dollar artist venture agreement for his own label and production company, "Neon Nation Corporation." According to label representatives, the scope of said agreement would include investments from the joint deal in the areas of musical recordings; publishing; performing musical acts; talent scouting for the territories of the world, and film production. The joint deal fell apart in relation to legal disputes over the publication of the 2012 film Spring Breakers.
In 2018, Riff Raff announced on his Instagram that he signed to Beartrap Sound owned by Blackbear. The deal was for a reported $500,000 along with a Beartrap Sound pendant and chain set with 10 Ct. weight of VS1 diamonds. The announcement also includes an album entitled "Pink Python," released in fall of 2018.