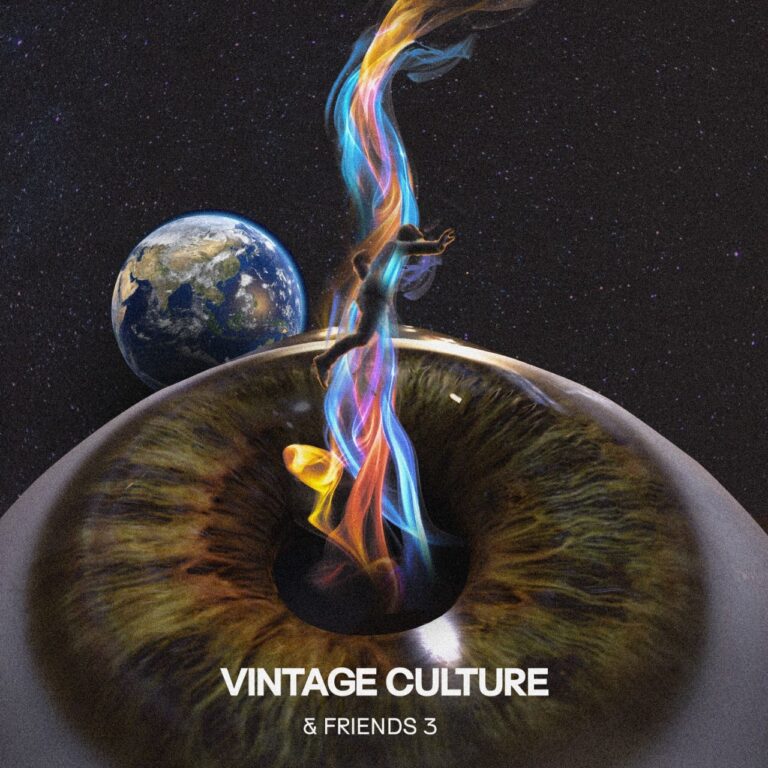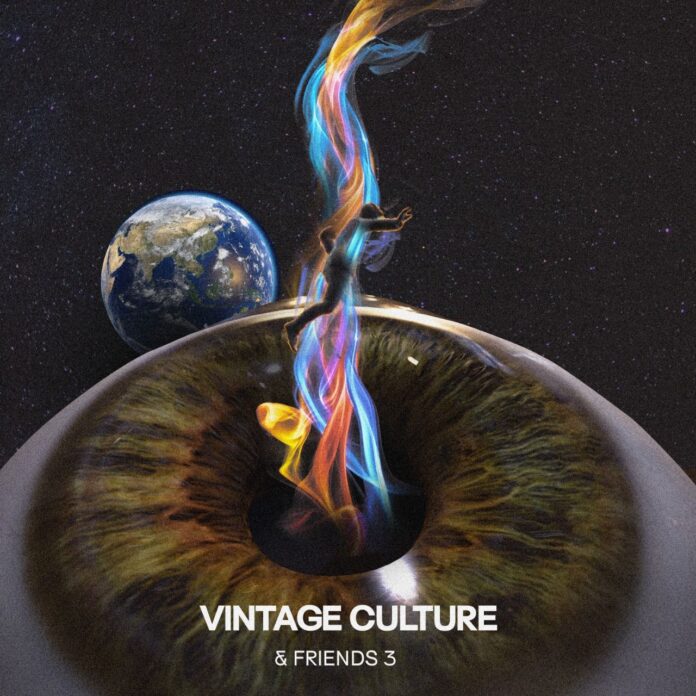 Vintage Culture's vibrant style made a return, as the artist released a track that is surely going to enter many playlists in the next days. "Colour of My Heart" matches the producer's groovy style and it's definitely going to get you off your seat when you start listening to it. By mixing uplifting melodic arrangements, with a great mingle of Future House and Melodic House & Techno beats, Vintage Culture's "Colour of My Heart" really takes the listener on a beautiful and deep musical journey.
The producer manages to mix together the amazing vocals of Meca, with a mesmerizing melodic line that engulfs the listener in a bubble of serendipity. It doesn't necessarily stand-out through a hard bass or a very fast rhythm. The song's mission is to create a breakaway from your day-to-day life, and it manages to achieve that with the help of some masterfully crafted melodies. The following quote from the artist describes the intentions he has when creating his latest EP "Vintage Culture & Friends Vol.3":
"I created Vintage Culture & Friends Vol.3 with my friends in music, Gabe, KVSH, Dashdot and Meca. They have joined me with the sole intention of making you dance, and to help you forget the world for a while. We had a great time creating this music. Someday, when this is all behind us, we'll be dancing together to these songs at our favorite parties. Strange times are upon us. And though we may sometimes feel alone, we're in this together. We await reuniting with our friends and loved ones, we await dancing together, singing together – creating new memories with our best friends. Until that day – stay safe, stay hopeful, and be grateful for the friends in your life."
Vintage Culture has been a major highlight of the underrated Brazilian EDM scene. His tracks never disappoint, as they always seem to have a very good idea about the feelings they want to transmit to the listener. "Colour of My Heart" is a record that is going to make you reminisce about the times you were having fun with your friends on the dance floor. If you're a fan of Future House and/or Melodic House & Techno, it's definitely a song you should think about adding to your playlists!
Stream "Vintage Culture – Colour of My Heart" on YouTube below!
You can also enjoy the track on Spotify!
Follow Vintage Culture:
More About Vintage Culture:
As an artist who lives and breathes the culture of dance music, Vintage Culture is at the threshold of one billion combined streams on Spotify and Youtube. Vintage a.k.a Lukas Ruiz has been featured on the Cover of Rolling Stone Magazine and chosen by Forbes Magazine's list of 30 under 30, becoming one of the most influential Brazilian artists of his generation, swiftly spreading his presence to a global audience.
In 2020, Vintage Culture has topped the Billboard Dance Club Charts with his undeniable hit, "In The Dark" with Fancy Inc. while "Deep Inside of Me (feat MKLA) and Adam K", rests comfortably in Billboard's Top 10 of the same chart.
"Slow Down (feat Jorja Smith)" by Maverick Sabre, remixed by Vintage Culture and Slow Motion, scored around 100M streams combined, over 12M hashtags on Tik Tok, in 2 months after release. Vintage Culture's self-owned branded festival series, Só Track Boa, is setting attendance records in Brazil and now filling venues in North America, such as sold-out shows in New York, San Francisco, Miami, and Boston.
At Radio, Vintage Culture has become a favorite of the BBC's best dance shows, consistently in rotation at NRJ/France, Slam FM/Netherlands, SiriusXM/USA, and TripleJ/Australia. Also noteworthy, Lukas has used his presence as an artist to raise over one hundred thousand dollars via his COVID-19 relief project, Só Track Doa.