Techno music has really evolved over the years. In recent times, a lot of great artists have surfaced on the scene and have been making quite a buzz, and among them, is Dea Magna. She is a super talented DJ/producer and an equally brilliant singer-songwriter. Earlier this year, Magna dropped her first LP called 'Live Act.' It features nine well-crafted songs all of which give off a blissful vibe.
We had a chat with Dea about her inspirations, her life during the quarantine, her future plans and more. Check out the interview below: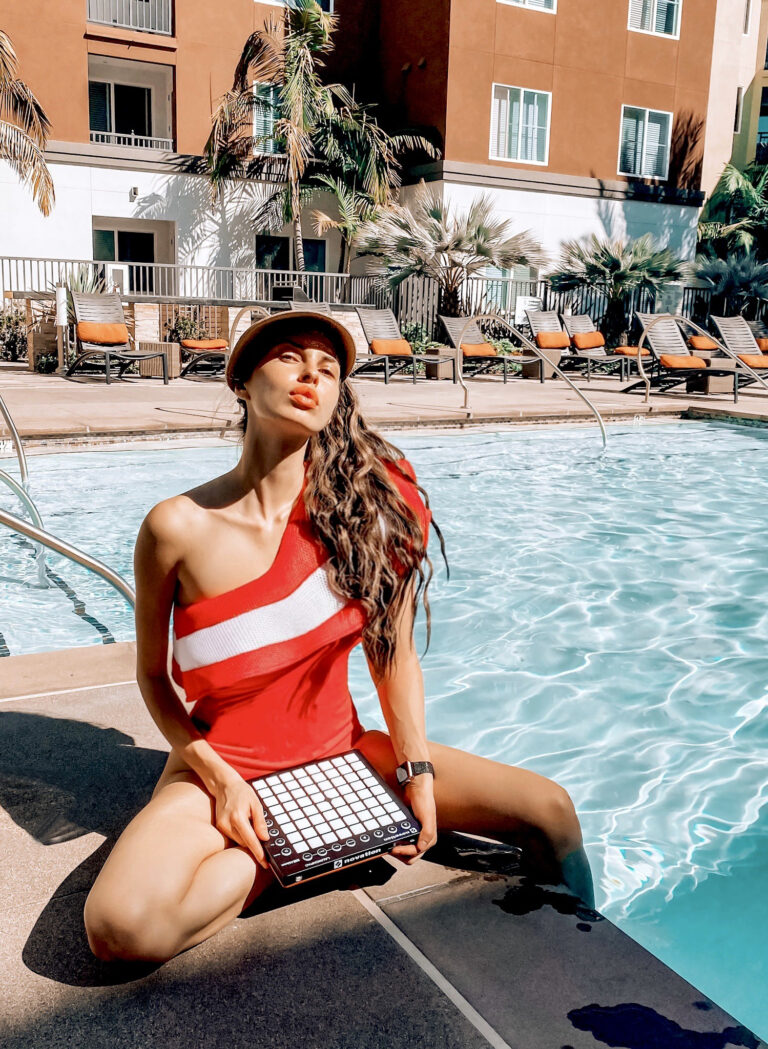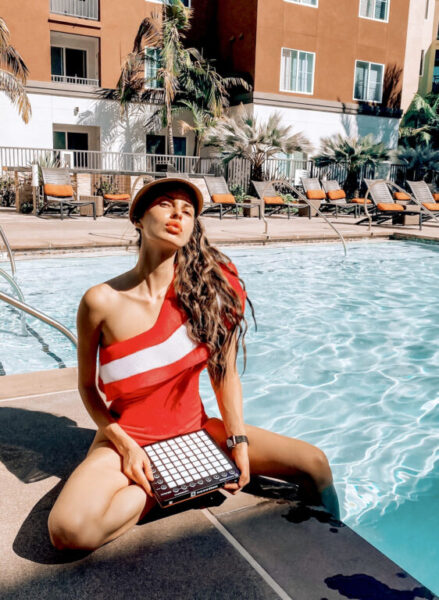 How did it all start for you? Tell us how Dea Magna (the artist/performer) is born.
My earliest memories as a child are related to music. I remember my dad would often put me and my brother on top of his huge Tannoy speakers, and we would spend time listening to his old records. At the age of 6 I started attending music school and playing classical piano. I started composing and writing music soon after.
At the age of 18 I fell in love with electronic music. Going to clubs and raves, and having the ability to be in a safe place, where you are allowed to get completely lost in the music had a healing effect on me. In a way, it was like going to a church. Took me a little bit to realize that it's my passion and as a result I started DJing.
That's how Dea Magna was born.
How did you get into Techno music and ended up producing and Djing?
Techno music was my first love, and I started playing it in the most underground places you could imagine. The darker, deeper, heavier, more industrial it was, the smile on my face was bigger. I was pretty exclusive with Techno music for years, but today I also play other genres such Deep, Tech, Progressive House, etc.
Learning how to produce was the next big thing for me. It opened up my world to everything I ever wanted, which was to have a creative freedom and knowledge to create music. The direction that I took involved combining skills that I developed in the music school such as singing and playing piano, with my passion for creating Techno and House beats. My first LP "Live Act" was born as a result of this, and so was my new style of live performance, which involved replacing DJ decks with a live setup, including drum and sample pads, keyboards, custom effect knobs and a mic.
What is the first Techno song you ever heard?
"The Bells" by Jeff Mills.
Who is your biggest inspiration / influence? And why?
It's hard to pick one, so I will do three of my earliest influences when it comes to electronic dance music. Jeff Mills, Nina Kraviz and Solomun. For as long as I can remember, Jeff Mills's skills as a producer and a DJ were leaving me speechless. I was so heavily into that industrial, old Detroit sound. Up until this day, I feel inspired by this man. Recently I was at his concert that he performed with the Orchestra and it blew my mind. The endless creativity and the layers of those miraculous symphonies, it was truly an experience that elevates. Nina Kraviz, I just love everything about that woman. Her style of DJing, her production, how she gives her entire being to the dancefloor, and the energy that she transmits to the audience. She was one of the reasons why I felt like it's possible for a woman to succeed in the electronic music industry. Solomun is my go to when I want to chill out, stop my mind and just get lost in the music. Wherever I am, whichever mood I am in, I can always listen to his productions. He brought out my soft side and made me fall in love with tech and the deep side of the genre. He also helped me get comfortable with mixing my vocals and instrumentals with Techno and House beats, allowing my creativity to flourish.
What do you personally consider to be the incisive moments in your artistic career?
The moment when I realized that I want to start DJing. The moment when I decided to start learning music production. The moment when I moved to Los Angeles for music. And of course, the moment when I decided to follow my dream and make music a priority in my life.
Coming from an environment where being a musician was not a really an encouraged profession, I enrolled and finished a college for Business Economics. During that time music took a back seat, and to be completely honest, that fact messed with me. I wasn't able to find joy, I felt like I was living someone else's life.
I still remember that day so well, the breaking point, when I decided to follow my dream and make music a priority. It was the most liberating and life changing thing I have ever experienced.
What single night out has been the most memorable for you? As a DJ? As an attendee? Did you have a "this night changed my life" kind of deal?
Every time I get the honor to be in front of an audience that truly enjoys the set I play, I feel like I am reaching nirvana. There is no better experience than getting that energy back from the audience. It's hard for me to identify a specific night, but there were a couple of nights that were "life changers". First time I experienced a real rave party and got exposed to rave culture. First time I played and got the right energy back from the crowd, and I realized I will play music for as long as I am alive. First time I played a party for people who only came to support me, when I truly realized there are real people who are here for me, who believe in me… but all these things feel good every time they happen.
What do you usually start with when preparing for a set?
First, I usually decide on a direction, what sub genre will I be playing on a specific event. Then, I list the tracks that I got hooked on lately. I always love having new tracks mixed with some classics, and of course add my productions into the mix. I choose my favorite parts of the tracks that I decided to play and divide them into samples and loops that I map into Ableton Live. As I practice the mix, I get inspired to add synths, basslines, drums or vocals to certain sections, and this is how I create my mixture of DJing and Live performance.
Where do you think the Techno scene is headed? One year from now? Five years from now?
I believe Techno music is only about to get bigger, I don't see how this type of music ever gets old. I believe that more and more sub genres of Techno will get developed and I look forward to experiencing all of them.
If you could eternally be stuck in one year's music scene, which year would it be?
I am a believer that there is no better moment than the one we live in right now. I try to practice being present and appreciate the moment that I am in. It's a bit hard to say that this year is the best year we have ever lived in. But, I still feel like there are enough things to be appreciated about it, for example I find that the ways in which the live streaming is evolving are pretty incredible.
If you could collaborate with one music producer (alive or dead), who would it be? What is your dream collaboration?
At this moment, it's Meduza. Every time I hear one of Meduza's tunes I get chills. Their tracks have truly painted this year for me so far, I even did some remakes of their tracks that I sing and play live. I just love the feeling their music gives me, so it would for sure be a dream collaboration for me.
Name one thing that you love about the Techno scene?
One thing, this is a hard one. I love what Techno music stands for. I love that it's all about music and community, I love that it allows people to express their sexuality, let go of their social constructions and be free.
Name one thing that bugs you about the Techno scene?
People that don't know the history or what Techno music stands for tend to underestimate or simplify the true impact of Techno culture. Techno is not all about one or two things. It means so much to so many people.
Do you have a favorite destination? To perform? Just to enjoy?
Let's say Los Angeles is my favorite destination at the moment, as that is where I am currently based, and it's truly a spectacular city. It is, as you are aware, one of the biggest music hubs, there is quite often a chance to attend the shows of some of the world's best artists. It also has a massive audience and appetite for electronic music.
What is your opinion regarding the difference between old school DJing where everything was restricted to vinyl and modern DJing where most tracks are never put on any physical medium before or after release?
I personally believe that digital music can not provide an audible experience quite the same as a vinyl record, simply because some information gets lost in the compression process. However, there are endless benefits to digital music. I personally use it quite a bit, as I tend to use samples and loops when I perform live, and I just can't imagine my life, producing or live performing without DAWs. But, I am a big appreciator of the both directions and I think they are both magnificent in their own right.
What is one track that never gets old for you no matter how many times you hear/play it?
I will go with a classical rock here, I will never get bored of "Bohemian Rhapsody" by Queen. My dad is a big classical rock fan and this song reminds me of my childhood. It also carries so many emotions, it's so complex on a thousand levels, and gets me wowed every time I hear it.
What genres of music do you usually listen to? Give us a few tracks that you've been hooked on lately.
I listen to various genres of electronic music, but mostly Techno, Tech House, Deep House, Progressive, even Electro House. My current track list would for sure include:
Freaks – Fisher; Discopolis 2.0 – Lifelike, Kris Menace (Meduza Remix); The Bass – Space 92, Rabbit Hole – Camelphat, Jem Cooke (Solardo Remix), Keep on Rockin'- Laidback Luke, Pyrodox; The Bring – Ben Hemsley, Ritual – Darth, Vader and Sharpeless.
Are you planning on doing livestreams on social medias?
Yes, on Friday July 3rd, I will do one over Instagram. It's going to be at 11pm CET / 15pm EST/ 14pm Pacific.
What is a day like in the life of Dea Magna during the lockdown?
Not too dissimilar from the non lockdown. I spend a lot of time online, networking, or in the studio, producing. I am 100% dedicated to my dream, and everything else I do is to help support it. The main difference is, I can't go out to events, which hurts, but I am thankful for all the live streams and feel blessed that modern technology enables us to stay connected even in the period of massive turbulence like this one.
What are your plans for the near future and what do you want to focus on for 2021?
My first LP "Live Act" was me, myself and I doing everything on my own, trying to figure things out. It's a tribute to the period that's behind me. In 2020 and 2021, I plan to focus on collaborations, creative exchange, taking everything that I learned and making great music, and new connections within the industry and with the world.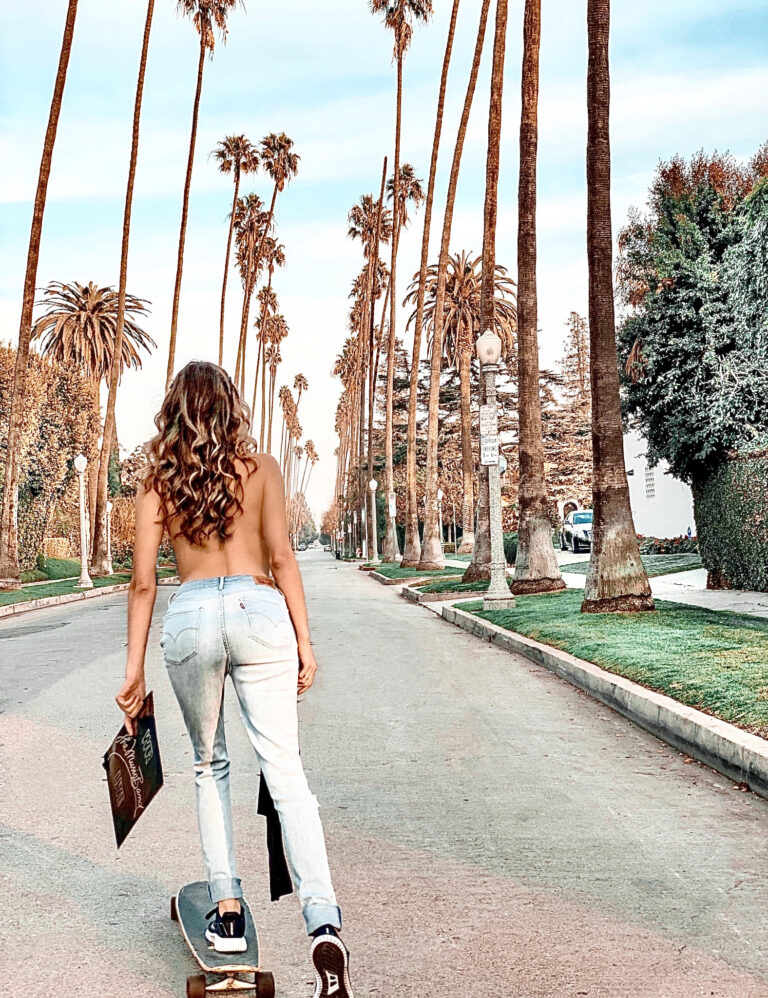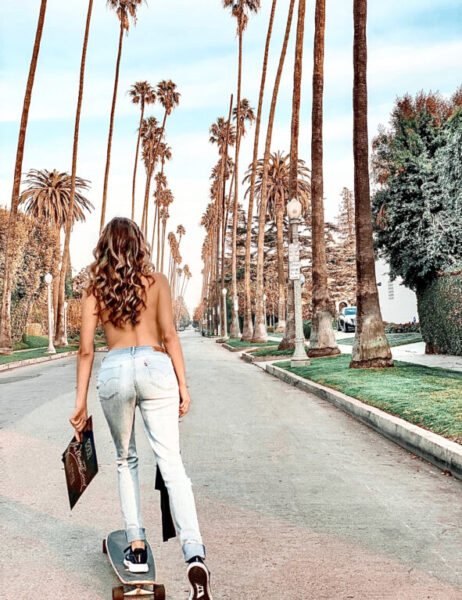 Dea Magna's 'High' from her debut album 'Live Act' is filled with catchy rhythms. Out of the album, it is the one that stood out the most for us. It is an upbeat track that we are sure will fit perfectly in your Techno playlists. It is a comforting cut with a smooth atmosphere that will spellbind the listener with its infectious groove. Magna outdid herself on this track. The production of this track is quite elegant and features mesmeric builds and high energy drops that will hook you right away. This song exemplifies what Techno music is all about.
'High' is a solid release by Dea Magna who has worked her magic on the track, structuring the song so perfectly that it will simply hypnotize you. The track is extremely rhythmic in nature and is driven by a fresh melody that layers over slick beats like butter. On the song, she showcased her expertise in blending pulsating bass, celestial synth and bouncy percussion that will transport you in a state of nirvana. It is a kind of track that will definitely add flavor to your Techno playlist.
Dea Magna coaxes an array of attractive sounds from her pandora box to create 'High.' Every element used in the making of this opus shines perfectly and adds their own hypnotic effect on the listener. It is certainly a track that will become a favorite of Techno music fans. We are really impressed by this song and right after listening to it, we added it immediately to our Spotify Techno playlist.
Download 'Dea Magna – High' HERE and stream it on YouTube below.
Connect With Dea Magna:
Join Us On:
More About Dea Magna:
Dea Magna is an electronic music producer, singer and songwriter, based in Los Angeles, California.
Her first LP, "Live Act" was self-produced and released in March of 2020, bringing stunning innovative energy to the dance community. Hard techno beats, combined with sublime pop melodies and delicate, ethereal vocals, accentuate her genre bending style.
The album's theme takes listeners on a meditative journey, imploring them to breathe deep, to let go and appreciate this moment. It's an audible journey to find peace, togetherness and love.
Her live performance consists of singing and playing piano live, as well as looping samples and using drum machines and effects, which further enhances her musical tapestry.