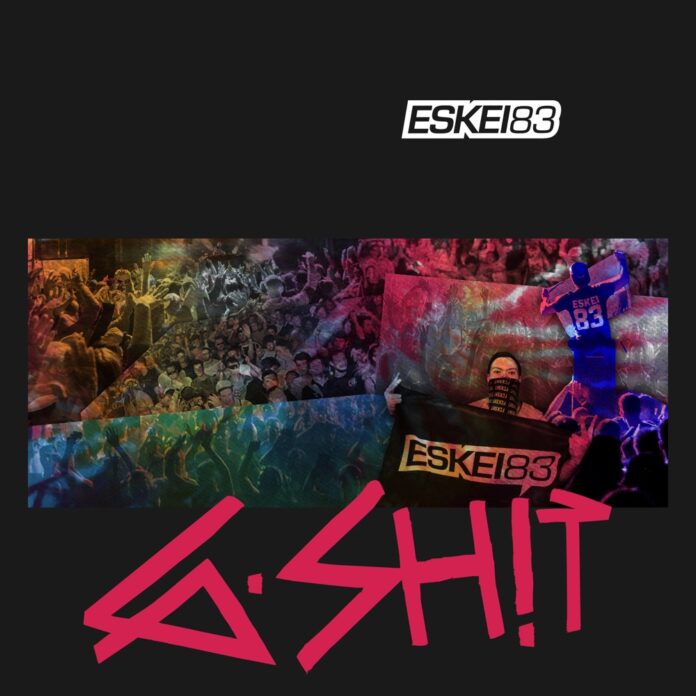 ESKEI83 is one of the most exciting Trap and Future Bass artists. He knows exactly what will make the crowd bounce which is why almost all of his releases are straight-up bangers. If you want to know just how epically talented he is at producing bass-heavy music then give his songs 'Make the Record Skip,' 'Move Dem Body,' 'Ice Cold', and 'Bring That Back' a listen. In 2018, he also shared a special list of his ten favorite tracks with us that you can view HERE! ESKEI83 – G-SH!T has now been released on GOING HARD. It is a fresh new Trap song that will absolutely make crowds go wild at big festivals. 
ESKEI83 has skilfully crafted his latest track 'G-SH!T' with sonic beats and catchy vocals snippets. This new Trap song builds mood-inspiring crescendos throughout the tune, creating a vibrant aura. The track is structured with dark piano keys that are swiftly followed by the hard-edged beats and a slight dash of melody, preparing the listeners for a thunderous bass drop. It is a unique cut that proves just why he became the first German to win the Red Bull 3Style World DJ Championship. 
G-SH!T is a pure bass bomb that contains a perfect amalgamation of infectious riffs, aggressive vocals snips, sheer speed, and tight rhythms. All of these explosive elements are wrapped up in one dark solid overtone that truly makes this song a powerhouse. Issued by GOING HARD, his new Trap song is a one of a kind release which shows that he isn't afraid of experimenting with his sound. He always brings something new to the table. This is what makes his songs so intriguing.  
The addictive track G-SH!T by ESKEI83 is grounded by a solid bassline while the melodic riffs flow all across the track, amping-up the overall energy levels of the mix. It also contains two crazy drops that will make you headbang uncontrollably. This GOING HARD's release is a massive tune that will fit in your workout playlist perfectly. We are now looking forward to his next releases! 
Download 'ESKEI83 – G-SH!T' HERE and stream it on YouTube below!
Connect With ESKEI83:
Join Us On:
More About ESKEI83:
Meet the DJ prototype and most hyped Future Bass & Trap artist from Germany ESKEI83. He has it all: impeccable technical skills, an ear for the crowd's needs and the ability to produce tracks that destroy dancefloors without equal around the world: with gigs from China to India, in Russia, all over Europe and America ESKEI83 is quite the globetrotter.
The world class DJ champion, 8-fold DJ battle winner and first ever German to win the Red Bull Music 3style World Championships is known for his explosive live sets blending bass & open format music with a hip hop attitude, also got his original production on lock: His singles 'Rave' & 'Make The Record Skip', plus edits & remixes like his official remix for What So Not, made it into Beatports Top100 charts, featured in the biggest Spotify playlists and are embraced by international DJ heavyweights around the globe, like Diplo, Martin Garrix, Salvatore Ganucci, 4B & Graves. His biggest tune "RAVE" with Drunken Masters has gained over 6 million Spotify plays already and was the most played song in Radio Fritz, one of Germanys number one Radio Stations in 2017. 2018 he was awarded by with a Gold Record for his production on the LP 'Captain Fantastic' by 'Die Fantastischen Vier'. His latest Future Bass & Trap DJ-mix was prominently featured worldwide for weeks on Apple Music in the Dance category, his live sets on Youtube have been watched million times.
And make no mistake about it: watching the maestro at work is an experience. He's not satisfied with hitting a few buttons and turning a couple of knobs. ESKEI83 takes Djing seriously. He kills it with skills and will make the sub woofers vibrate. Guaran-damn-teed.