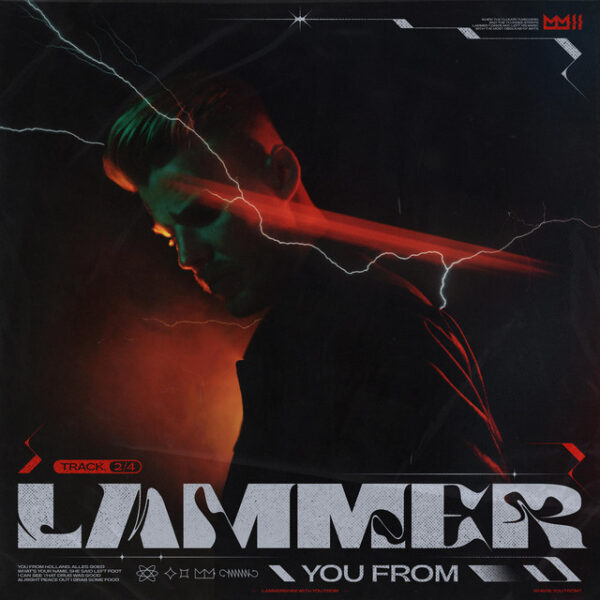 LAMMER has a strong passion for heavy-hitting bass house music. After kicking off his journey in 2014, he achieved huge success with his track 'Pra Delle.' It is a future house song that generated a lot of buzz in the EDM community. The track turned out to be super successful and became his most streamed song on Soundcloud, accumulating more than 600k plays on the platform. Since then, the Netherlands-based DJ and producer has put out many groovy hits including 'Be No U' and 'Let Me Tell You.' In January, LAMMER released his first track of the year entitled 'Tension.' It is a hard bass song that quickly became a fan favorite. He is now back with his follow up tune 'You From.' This track features a tinge of both tech house music and bass house music genres.
As the world is still recovering from the pandemic, LAMMER's latest release 'From You' is a more than welcome distraction. Like all of his releases, it is a top-shelf quality production. It is extremely catchy and groovy with a pleasantly orchestrated mania that is very infectious. The track offers a fascinating combination of tech house groove and some elements of bass house music that creates an intoxicating energy. It is a hard bass song that will immediately crank up a party's intensity.
'From You' by LAMMER is a peak-time festival anthem that offers an intense energy and "hands up in the air" moments. The track features an amalgam of different hard-hitting elements from the sharp-edged synth stabs to the aggressive basslines, making it a total banger on all accounts. It also contains an inviting and catchy vocal that further add groove to this hard bass song. 'From You' is a massive release that will surely make the bass house music fans party harder.
Stream 'LAMMER – You From' on YouTube below!
You can also enjoy the song on Soundcloud!
Connect With LAMMER:
Website
Spotify
Soundcloud
YouTube
Facebook
Twitter
Instagram
Join Us On: