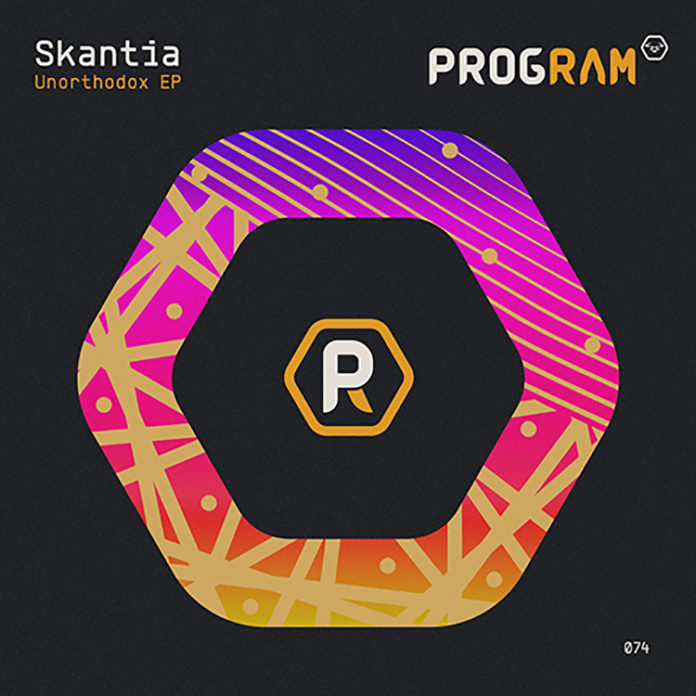 This EP lands through ProgRAM.
There is a new EP arrival on Ram Records' sister label. Cleverly constructed and another chance to get to know Skantia, the producer presents Unorthodox.
Eagle-eyed drum and bass fans will have caught his "See The Sun" making an appearance on the 2018 Ram compilation. A distinctive cut with acute attention to detail, we're glad he is back with more new music.
The Unorthodox EP consists of three exceptional cuts. He allows the title track to act as an introduction to the set, and it comes out firing. Suspense is racked up on an atmospheric opening, before whipping out electro riffs and darting rhythms.
There is something effortlessly sharp about "Run." It keeps up the pace set by "Unorthodox" but takes things to a more simplistic, bass-driven level. Crisp and punchy, it creates an immersive complete sound.
The final track on the EP is the more frenzied "Slapstik." Designed to hit the dance floor hard, Skantia opts for a focus on low-end synths and patched edits.
Unorthodox is fantastic in its variety and style. Showing he is able to switch freely between themes, Skantia sets up for a successful 2019 with this release.
Interested? Stream the EP here.
About Skantia
Skantia is a 22 year old producer, hailing from Newcastle in the UK. Tracks like "Smash Ya Pasty" and "Skipper" turned heads a year ago and he soon began establishing a trademark sound. As well as production, Skantia is an active. He can be found regularly playing nights such as Dilate and Digital in Newcastle. He also just supported Dimension's UK tour in his hometown.
A remix of Taxman's "Evasion" came second in the artist's competition. It enabled Skantia to reach a whole new audience and pick up a slew of fans. More recently he has released "Get 2 It" and "Balance," before dropping "See The Sun" as a debut on Ram Records.
The Unorthdox EP is Skantia's first collection for ProgRAM, and allows him to put forward his killer production style.
This three-track set is available to stream worldwide. You can find it here.