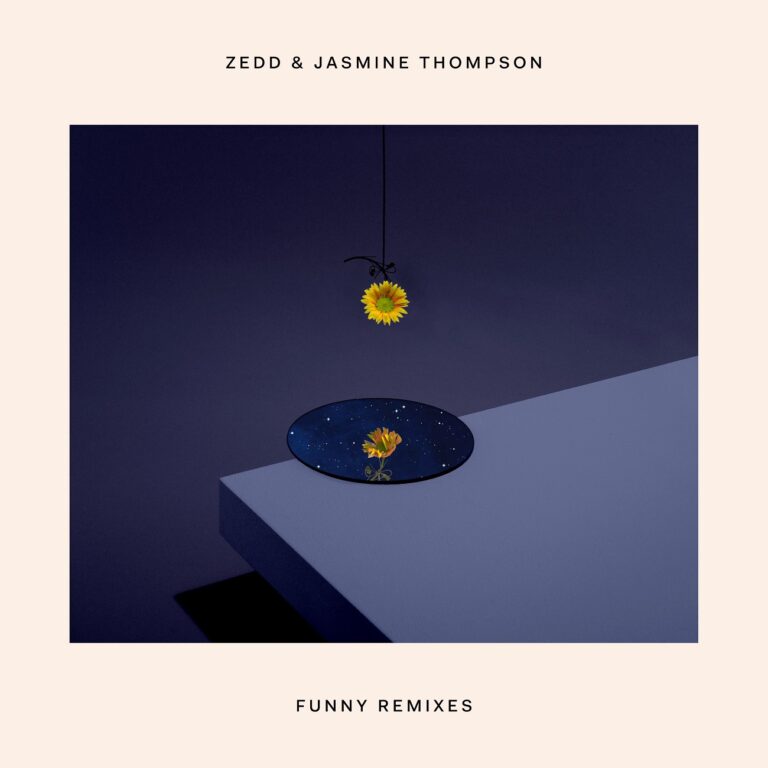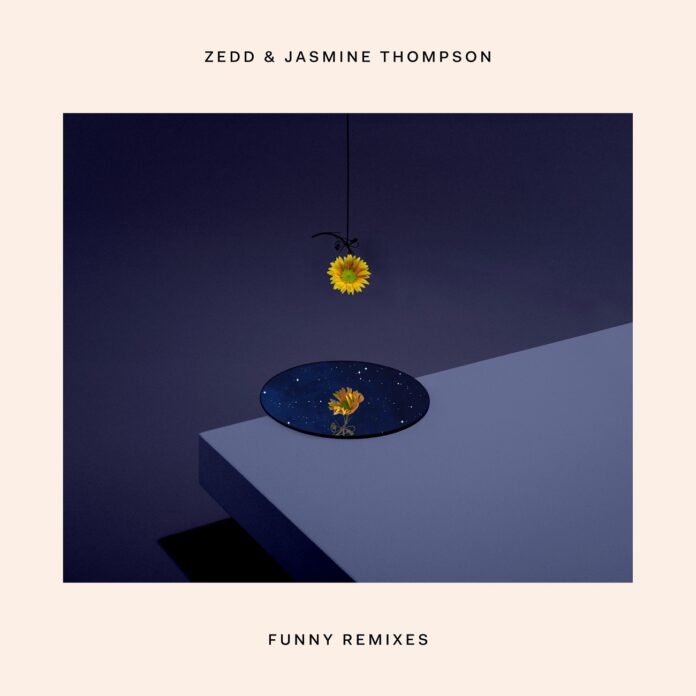 Rolled out via Atlantic Records, the track 'Funny' by Zedd & Jasmine Thompson is a refreshing song, with smooth and mellow vocals. This song has now been remixed by none other than Breathe Carolina. The duo's take on the song stands out for bringing out bright punches to the track that explores overcoming heartbreak and finding closure. The remix beautifully amalgamates with Thompson's singsong vocals and Zedd's EDM influence, adding an interesting dimension to the blend of EDM and Electro Pop genres. 'Funny' clashes between the extremes of melancholy and liveliness with its heartfelt lyrics and power-driven bassline.
The Breathe Carolina remix of Zedd & Jasmine Thompson's track 'Funny' is extremely euphonious. The song has a lot of compositional creativity that will create a majestic aura around you. This is a kind of Electro Pop tune that demands to be played on a loop. The melodic tones and nostalgic feel transport the listeners to a place of hope and healing. The combination of divine beats and soul-stirring vocals sparkle throughout the track. It is a rare gem with free-spirited beats, a distinguishing quality that is not easy to find.
The Breathe Carolina version of 'Funny' has a striking, rich synth and bass that add an edgy vibe. From its impressive, and melodic soundscape, to the crisp rhythm and outstanding sound design, this remix is truly impressive. The track has stark embellishments of artistic resplendence. It seamlessly switches between warm vocals and subtle melodic elements to sharp and crisp basslines. The remix adds an insistent rhythmic thrust to the Zedd & Jasmine Thompson's track.
Breathe Carolina's take on 'Funny' has given the original track by Zedd & Jasmine Thompson a whole new vibe. This version provides an ideal setting for the densely layered freight melodies filled with crunchy riffs and thumping basslines. It is a thrilling release and we expect more inspiring content from Breathe Carolina!
Stream 'Zedd & Jasmine Thompson – Funny (Breathe Carolina Remix)' on YouTube below!
Streaming Options:
Zedd & Jasmine Thompson – Funny (Breathe Carolina Remix) Apple Music
Zedd & Jasmine Thompson – Funny (Breathe Carolina Remix) Spotify
Zedd & Jasmine Thompson – Funny (Breathe Carolina Remix) Soundcloud
Zedd & Jasmine Thompson – Funny (Breathe Carolina Remix) FREE DOWNLOAD
Zedd & Jasmine Thompson – Funny (Breathe Carolina Remix) Download
More Streaming Options HERE
---
More About Jasmine Thompson:
Jasmine grew up in central London where her family of 4 lived in a modest 2 bedroom flat. After her parents divorced, Jasmine's mother worked as many as four jobs at a time but always prioritized her kids' creative development. Unsurprisingly then, Jasmine started to record videos of herself singing. Jasmine's booming YouTube presence and captivating vocals helped lead to a major label deal with Atlantic Records at the age of just 13. People would ask "why is this girl always singing sad songs? She's 12!," Jasmine remembers. Actually, the videos were showing a young talent finding her voice through music.
Now 19, the London-based singer-songwriter's musical growth has taken her from viral covers to her own ADORE, WONDERLAND, and COLOUR EPs. She's earned more than 3 billion global streams, 700 million YouTube views, and 3.5 million subscribers. She's made chart-topping appearances on tracks such as Robin Schulz's "Sun Goes Down (Feat. Jasmine Thompson)," which has earned over 1 billion streams along with a slew of international gold and platinum certifications, Top 5 and Top 10 chart runs, and 400+ million YouTube views. Her appearance on German DJ Felix Jaehn's "Ain't Nobody (Loves Me Better)" has also earned international gold and platinum certifications, over 1 billion global streams, and over 375 million YouTube views. Her most recent collaboration is the upbeat track "Funny" with superstar DJ/producer Zedd- the follow up to Jasmine's reflective "Love For The Lonely."
More About Breathe Carolina:
Breathe Carolina is the LA-based duo behind hits like "Too Good", "Blackout", "Rhythm Is A Dancer", and "Sweet Dreams". The pair closed out 2019 with their highly anticipated fifth album, DEADTHEALBUM (Big Beat/Spinnin'), which hit #2 on Apple Dance charts and has amassed over 17M+ streams to date. DEADTHEALBUM lends itself to be a hybrid of their nostalgic emo roots and their current-day production, fusing club-friendly records with their own vocals. Breathe kicked off 2020 by bringing new life to the album release with the help of a stacked line-up of talented producers for remix album DEADTHEREMIXES. The two were not shy about releasing even more music this year, putting out massive singles "IF U" with Conor Maynard & Robert Falcon, "That's My Music", and "Higher" with Jordan Jay. They showed their remixing chops on official releases from ILLENIUM, Ava Max, and Kelsey Coleman. Fans can expect plenty more on the way from Breathe Carolina before the end of the year.
More About ZEDD:
Multi-platinum, GRAMMY award-winning artist/DJ/producer Zedd made his debut with Clarity after signing with Interscope in 2012 and has been breaking down barriers surrounding music genres ever since.
Most recently, Zedd released "365" with Katy Perry in February, his first single of 2019. Last fall, Zedd teamed up with Shawn Mendes for a remix of "Lost In Japan" from Shawn's latest album. The remix was the follow up to Zedd's 2018 singles, "Happy Now" with Elley Duhé and his monster hit, "The Middle" with Maren Morris and Grey. Zedd released "The Middle" in January 2018, and earned Zedd his second #1 at Top 40 Radio. "The Middle" held the top spot at Top 40 Radio for seven weeks, was #1 at Hot AC Radio for five weeks, and spent 40 weeks on the Billboard Hot 100. Digitally, the song has amassed over 1 billion streams. In December, Zedd received three GRAMMY nominations for "The Middle," including nominations for Record Of The Year, Song Of The Year, and Pop Duo or Group Performance. The three nominations make Zedd a five time GRAMMY nominee.
In 2017, Zedd released "Stay" with Alessia Cara, which held the #1 spot at Top 40 radio for six consecutive weeks and earned Zedd his second GRAMMY nomination. In 2015, Zedd released True Colors, which debuted at No. 4 on the Billboard Top 200 Albums chart. Throughout his career, Zedd has worked with a diverse range of artists to create hits, including Foxes on "Clarity," which earned Zedd a GRAMMY in 2014 for Best Dance Recording.