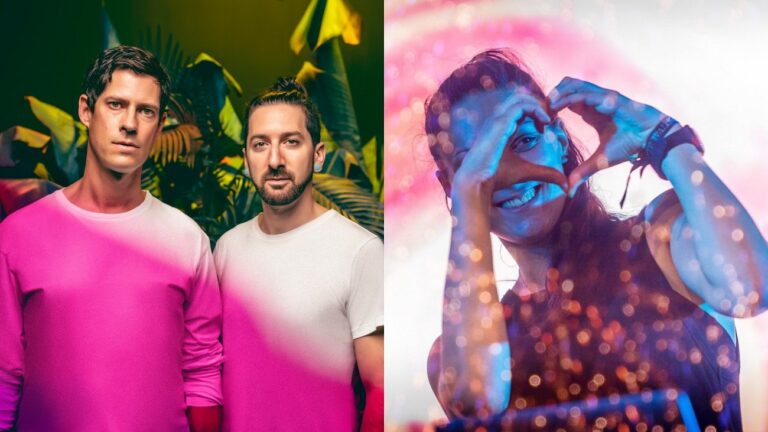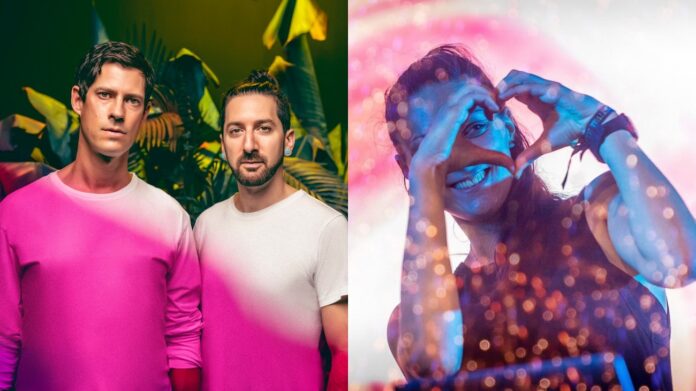 It is not every day that EDM and Electro Pop mingle perfectly into a sonic experience, but today it does, on 'You're the One.' Released by the Electronic, Hip Hop, and Jazz instrumental aficionados Big Gigantic, and the super talented songstress Nevve, 'You're the One' is just magical. Now, the French bass maven CloZee has delivered an outstanding remix of the song. Issued on Counter Records, this release is truly exceptional. A word of caution! It is a soothing remix with infectious bass arrangements that will leave you spellbound.
CloZee has given 'You're the One' by Big Gigantic and Nevve a special remix treatment with a baroque complexity. This Pop & Electro Pop track contains subtle bass and synths, making it a deep and immersive listen. The beautiful vocals of Nevve are smooth and soulful, and will take the listener into a trance state. This incredible song is downbeat, layered with warm pads and sassy rhythms. CloZee utilizes pulsating percussion and passionate keys to the fullest and creates a real spine-tingling remix.
The remix of 'You're the One' by CloZee is genuinely a mesmerizing music piece that will give you goosebumps with its eloquence. The stunning vocals and melodic harmony with fantastic beats and intonation paint an unforgettable composition. The expressive elements of the track are superbly compelling. This song features stunning values, both in terms of vocal and instrumental production. Released by Counter Records, this version of the song is captivating and wistfully sensual in overall mood and feeling.
CloZee's version of 'You're the One' is yet another impeccable addition to her inimitable portfolio. Her take on the song allows the vocals to shine and sparkle without compromising the track's brilliant instrumental ingenuity. The remix includes glorious saxophone elements by Big Gigantic with Nevve's golden vocals along with CloZee's signature bass and synth sounds. This Counter Records release is some addictive stuff that will surely dominate all the big festivals.
Big Gigantic's 'Free Your Mind' Deluxe album is scheduled to hit the markets on September 11 and will include remixes by Opiuo, Party Pupils, Nikademis, AHEE, Daniel Allan, Kotek, and Samurai Del.
FREE YOUR MIND DELUXE TRACKLIST
Disc 1
1. Daybreak
2. Let The Speakers Blow
3. Free Your Mind (Feat. Jennifer Hartswick)
4. Burning Love (Feat. Kidepo)
5. St. Lucia (Feat. Felly)
6. Higher (Feat. The Funk Hunters & Eric Benny Bloom)
7. Friends (Feat. Ashe)
8. Where I Wanna Be
9. You're The One (Feat. Nevve)
10. Supergiant (Feat. TOBi)
11. Baad (Feat. Pell & Louis Futon)
12. Moonlight (Feat. Trella)
13. Ain't Got Nothin' (Feat. Lyle Divinsky)
Disc 2
1. You're The One (feat. Nevve) (CloZee Remix)
2. Higher (Feat. The Funk Hunters & Eric Benny Bloom) (Opiuo Remix)
3. Friends (feat. Ashe) (Party Pupils Remix)
4. Where I Wanna Be (Nikademis Remix)
5. Burning Love (Feat. Kidepo) (AHEE Remix)
6. Moonlight (Feat. Trella) (Daniel Allan Remix)
7. Where I Wanna Be (Kotek Remix)
8. Higher (Feat. The Funk Hunters & Eric Benny Bloom) (Samurai Del Remix)
Stream 'Big Gigantic x Nevve – You're the One (CloZee Remix)' on YouTube below!
Streaming Options:
Big Gigantic x Nevve – You're the One (CloZee Remix) Apple Music
Big Gigantic x Nevve – You're the One (CloZee Remix) Spotify
Big Gigantic x Nevve – You're the One (CloZee Remix) Soundcloud
Big Gigantic x Nevve – You're the One (CloZee Remix) FREE DOWNLOAD
Big Gigantic x Nevve – You're the One (CloZee Remix) Download
More Streaming Options HERE
---
More About Big Gigantic:
Big Gigantic, whose blend of mind-‐bending beats, thunderous bass, and frenetic melodies has developed a rabid following since forming in 2008, have taken their sound to yet another dimension with the release of 2014's 'The Night is Young.' The album, by Boulder, CO-‐based saxophonist/producer Dominic Lalli and drummer Jeremy Salken, features Cherub on it's title track, as well as an eclectic mix of tracks that span genres from electronic and dance to hip hop and electro soul.With a provocative sound that's as thoughtful as it is danceable, Big Gigantic weaves whirling melodies into addictive beats and samples that wouldn't sound out of place on a Kanye West or LCD Soundsystem single. No genre is off-‐limits for Big Gigantic, whose breakthrough sound channels everything from funk and dub-‐step to house and hip-‐hop.After graduating with a master's degree in jazz at the Manhattan School of Music, Lalli relocated to Boulder and began performing with Salken, experimenting with the idea of interpreting traditional DJ-‐based music with live instruments. The duo built up early hype in 2008 with local shows and one-‐offs around the country before releasing their debut album 'Fire It Up' in 2009 and embarking on a full US tour.Already a smash on the festival circuit, Big Gigantic's transcendent live shows are a showcase of brilliant improvisation and a tightly-‐knit bond between Salken and Lalli, who breathlessly alternates between keys, sax and laptop, building a futuristic wall of sound that keeps the crowd on its feet. The marathon shows feature a variety of songs new, old and unreleased, as well as outside-‐of-‐the- ‐box remixes. Big Gigantic is currently touring nation-wide in support of 'The Night is Young.
More About CloZee:
A purveyor of lucid sounds, French producer Chloé Herry is a worldly and rhythmic figure in the electronic music atmosphere. Best known as CloZee, this Toulouse dwelling producer awakens the wanderer within. Orchestrated under the umbrella of modern electronic music, CloZee's sound can best be described as world bass. Drawing inspiration from her frequent travels and subsequent explosive performances across the globe, the multidimensional musician casts a wide net that draws listeners in from all walks of life. The 2015 release of CloZee's breakthrough single "Koto" marked the beginning of her legacy. Capitalizing on the acclaimed introduction, her debut album Evasion sent ripples throughout the electronic music industry, cementing her as a modern champion of genre-bending bass. Her on-stage presence has moved crowds in enchanting geographic regions from the likes of France, India, Australia, and all across the US including charismatic sets at Coachella and Lollapalooza in 2019. Despite forging a language of her own, CloZee's sound is succinctly disciplined – rooted in classical guitar production and fused with a penchant for freeform melodies. Sitting on a goldmine of new music, fans and critics alike should expect 2020 to be a milestone year for the diversifying producer. Her impending Neon Jungle album is set to debut on her imprint Odyzey Music is expected to solidify her as a revolutionary in both organic and electronic dance music.