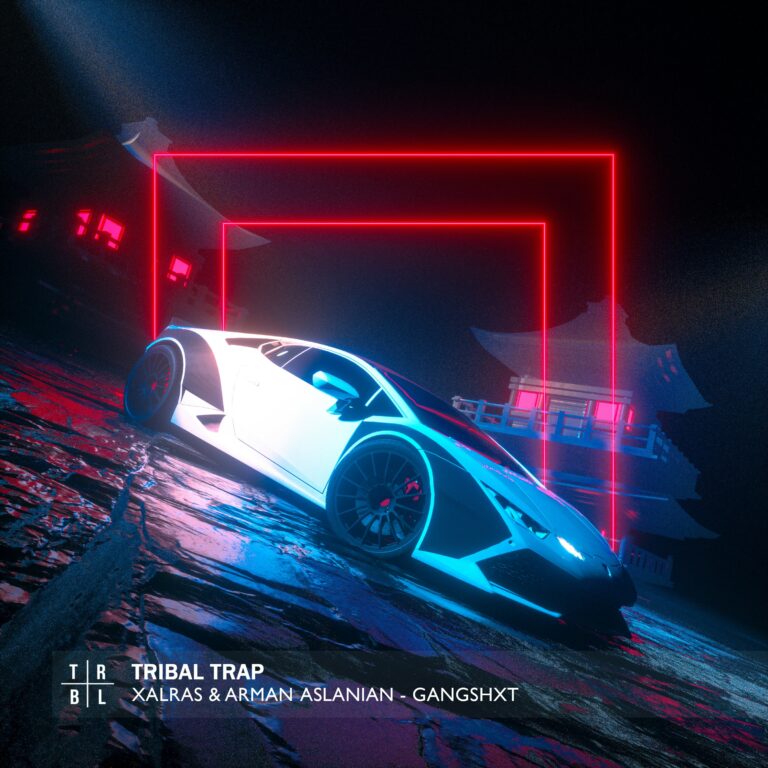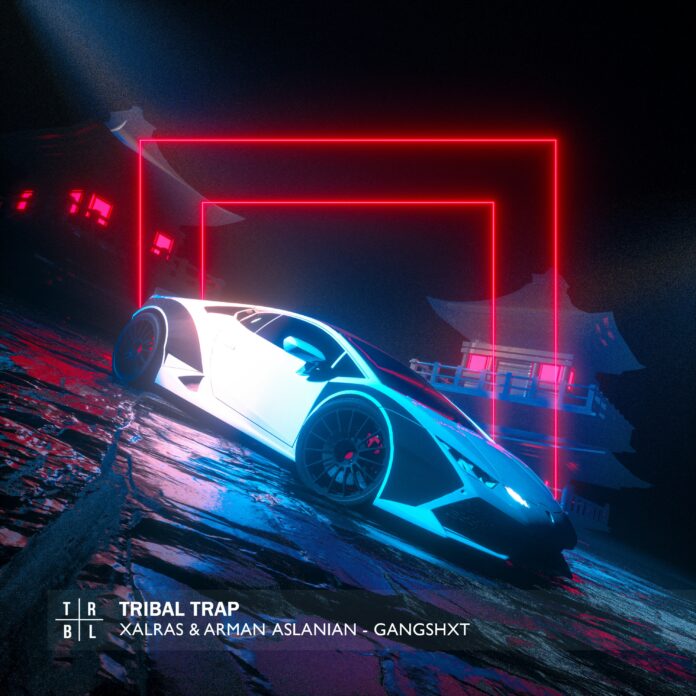 The groundbreaking mix of genres and sounds on Xalras and Arman Aslanian's new 2023 song Gangshxt on Tribal Trap is taking the electronic music world by storm. This genre-defying track combines elements of Midtempo Bass, Phonk, and Hip Hop / Rap and it creates a truly unique and refreshing vibe that will only leave you wanting more.
The first thing to notice is the clean-cut rhythm. It demonstrates Xalras and Arman Aslanian's innovative approach. The drums feature a slow-paced "4-to-the-floor" style kick pattern, that is commonly associated with House music. Clearly, they are not afraid to challenge the musical norm, taking elements from various genres to create something fresh.
Arman Aslanian's electronic melodies add to an already incredible foundation. But this, combined with the down-pitched Rap vocal (shout out to Reno Nevada native rapper and wave-maker, Lil Traffic), adds a whole other edge to the sound. This edge gives the song a harder and more aggressive sound that is truly one-of-a-kind.
Gangshxt keeps the listener on the edge of their seat from beginning to end. This is why it is clear that Xalras and Arman Aslanian have successfully crossed genre boundaries in a novel and captivating way. Their special collaboration demonstrates how combining several genres can open up a virtually limitless array of musical possibilities.
If you're looking for an imaginative approach to genres like Midtempo Bass, Phonk, and Hip Hop / Rap, you don't want to sleep on this innovative single. Also, you can hear more music from these talented producers on their respective Spotify artist pages.
Whether you are a fan of Hip Hop, electronic music or both, or even more mainstream music, the new Xalras and Arman Aslanian 2023 song Gangshxt is definitely a must-listen!
Stream Xalras & Arman Aslanian – Gangshxt on SoundCloud below!
Looking for more music like Gangshxt?