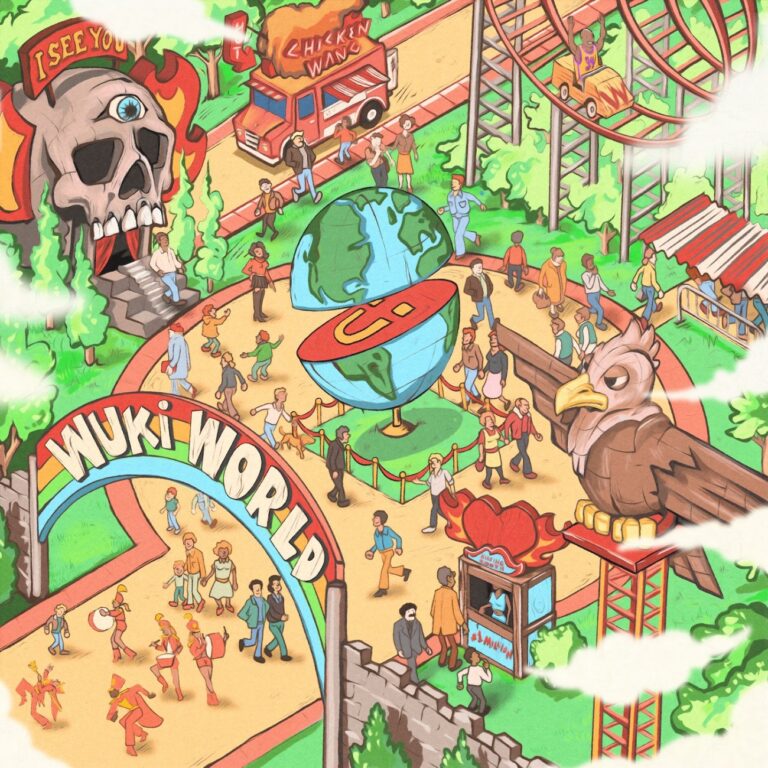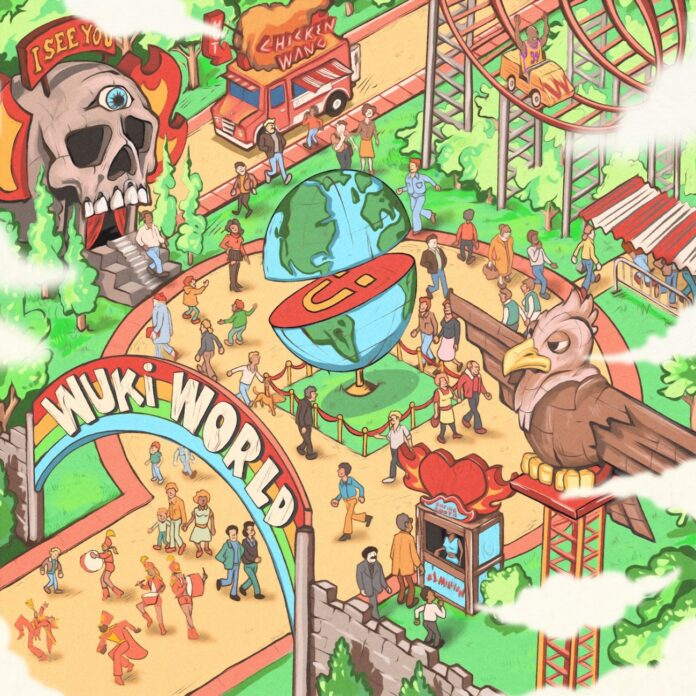 Over the last few months, we have been featuring club-flipping tunes like 'Birdz' & 'Shutup' from the forthcoming album 'Wuki's World.' Dropping on the HARD Recs 2021 portfolio is the new Wuki Hard Dance heater 'Family' that will literally speed through your system like a wrecking ball. This time the dynamic producer has collaborated with LA's sensational talent Softest Hard. Wuki x Softest Hard – Family is the final single from his upcoming album. This new Softest Hard music has pulled all the stops on the energy meter. The tune will vibrate the floor beneath your feet and shake the walls around you with its electrifying aura.
Wuki x Softest Hard – Family is a fleshy affair that will kick your excitement-inducing hormones on overdrive. On this HARD Recs 2021 release, both the artists have unleashed a beat-driven euphoria that intensifies, coils, spins, and twists into magnificent moments. What this new Wuki Hard Dance track never does is, slow down. This new Softest Hard music is arranged with a breath-taking momentum. 'Family' is primed with furious basslines and core-shaking synths that will instantly pump up the ambiance around you. The screeching bass and stylized vocal lead the Hard Dance track into fury-ridden cadences.
Once you plug in this new Softest Hard music on speakers, the rhythmic chaos will take you on a drunken ride. Wuki x Softest Hard – Family is a percussive treat that leads with trunk-rattling beats and frazzling pulses. This Wuki Hard Dance song truly offers an out of control energy. It really shows that Wuki can produce anything, from this Hard Dance release all the way to his Hip Hop song, 'Bad Girl Drumma' with Juvenile. 'Family' slaps and evolves with intense drops and throbs. This Hard Recs 2021 feature fluctuates with rippling drum work and glitchy sound effects, making it a stunning crowd-puller for festivals. This song is physically rejuvenating with distorted goodness that will push the listeners through a wild curveball. Wuki is definitely on a roll and we can't wait for his album, 'Wuki's World' to come out! 
Stream 'Wuki x Softest Hard – Family' on YouTube below!
Streaming Options:
Wuki & Softest Hard – Family Apple Music
Wuki & Softest Hard – Family Spotify
Wuki & Softest Hard – Family SoundCloud
Wuki & Softest Hard – Family FREE DOWNLOAD
Wuki & Softest Hard – Family Download
More Streaming Options HERE.
---
More About Wuki:
Wuki is the genre-blending solo project of Los Angeles-based producer Kris Barman. Influenced by the sounds of Detroit ghettotech and Chicago footwork scenes, Barman's ability to seamlessly mix booty, breaks, electro, and house into hard-hitting club-shakers has become a trademark of the Wuki sound. The ever evolving Wuki, has done official remixes for some of Electronic Music's top artists including for The Chainsmokers, RL Grime, Kill The Noise, Galantis and has releases on notable imprints such as Mad Decent, OWSLA & more.