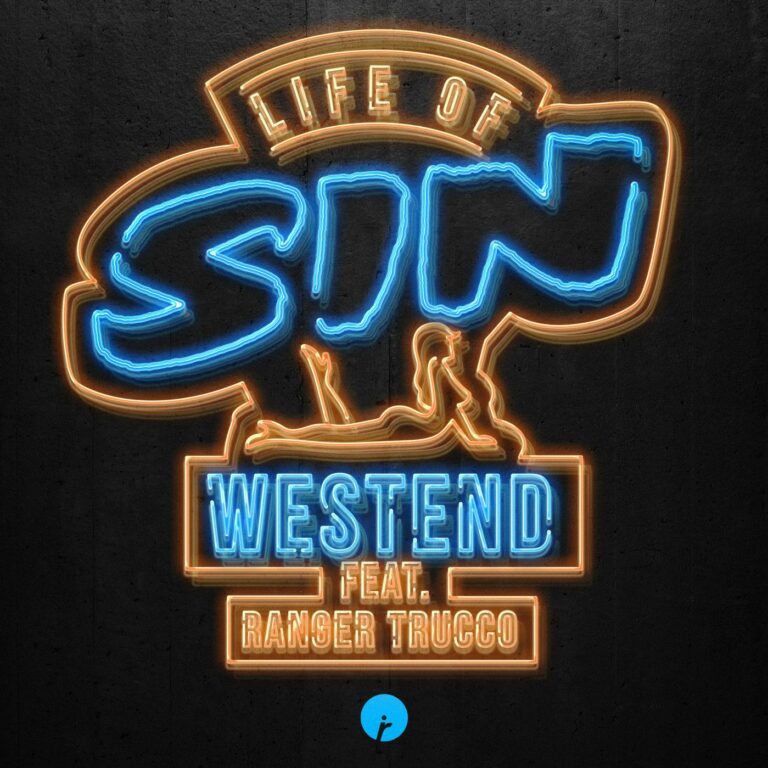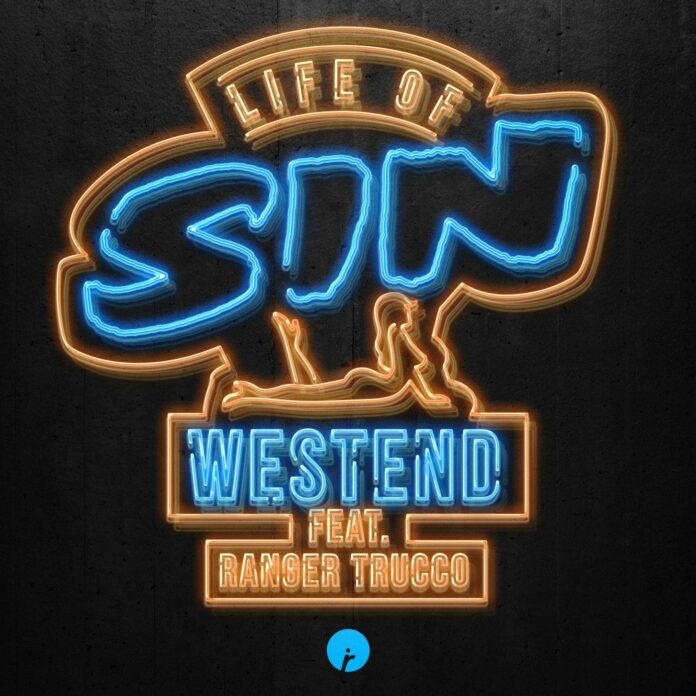 Westend returns to the famous Insomniac Records with a massive new club anthem entitled "Westend – Life Of Sin (feat Ranger Trucco)". Since entering the EDM sphere in 2016, the NY-based producer released many memorable tracks like "Jumpin'", "Long Road", "Get This Party Started" and "Ya Feeling Me", just to name a few. He also landed releases on major electronic music labels like Claude Vonstroke's DIRTYBIRD, Glasgow Underground, IN/ROTATION, Repopulate Mars, SOLOTOKO, and many more.
This extremely catchy new song offers a real drunken buzz for the listeners. "Life Of Sin (feat Ranger Trucco)" is a stunning Tech House anthem that will have everyone singing along in the clubs and at festivals. The infectious groove on this release is simply bewitching. Crank up the volume loud on this one and it will have you humming the catchy and inviting lyrics in no time, "All I need, in this life of sin, is a club addiction & a good best friend!"
"Westend – Life Of Sin (feat Ranger Trucco)" has all the elements to top the Beatport Tech House charts. It is a treat that is fueled with an intoxicating pulsating bassline that will have you grooving instantly. This collaboration is a clever composition, it is not over-complicated nor all over the place, it has a nice simplicity that just works effortlessly. This fiery track, with its playful and inviting vocals, generate a relentless vivacity that just feels contagious.
Westend has once again proven that he is the real deal and a force to be reckoned with on the House music scene. We also hope to hear more collaborations between Westend and Ranger Trucco in the future, their synergy on this track is outstanding. You can stream this fresh new club anthem on YouTube below and also find more streaming options HERE.

Stream "Westend – Life Of Sin (feat Ranger Trucco)" on YouTube below!
Looking for more music like "Life Of Sin (feat. Ranger Trucco)"?