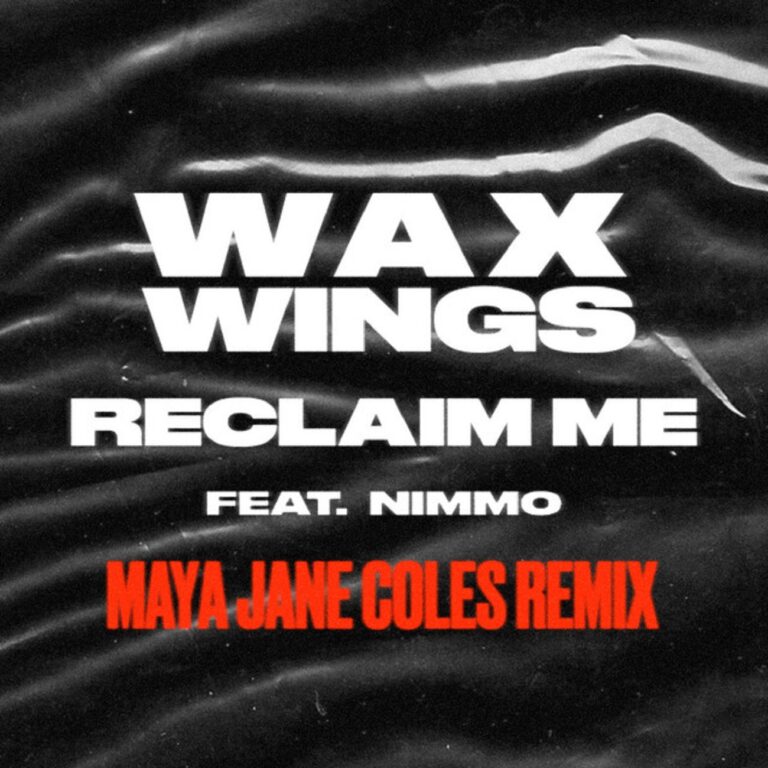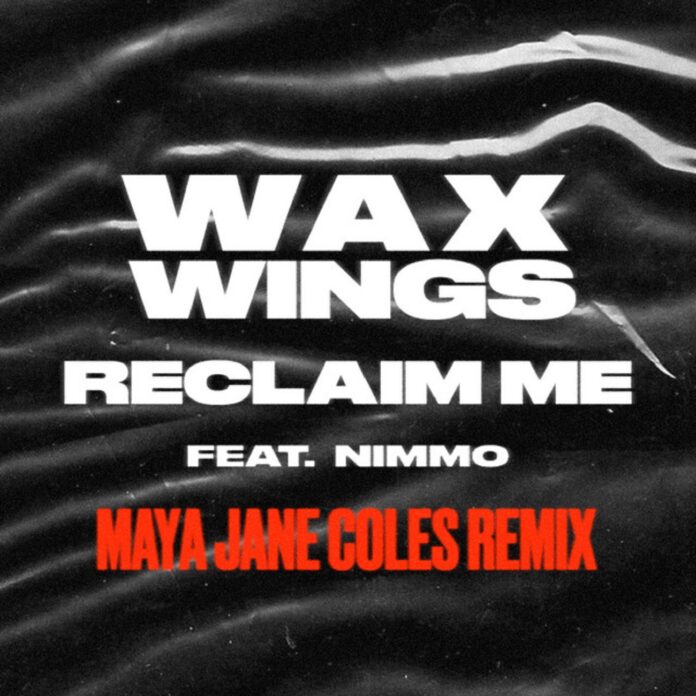 The Maya Jane Coles remix of 'Reclaim Me' by Wax Wings and NIMMO is a pan-British ear-popping number that will tug at your heart with its expressive aura. Maya Jane Coles is a Japanese British music producer who is known for her Techno and Deep House music, and this time, she has brought together a stunning remix that offers a deep, dark and energy-oozing vibe. It brings an emotive aura that is perfectly juxtaposed with an infectious rhythm.
The Maya Jane Coles remix of 'Reclaim Me' is an elevated and pulsating makeover of an already reverberant track. This song by Wax Wings and NIMMO thrives on the overarching raw emotions and poignant vocals with a deep resonance. But Coles' version amps up the heat and crank up the atmosphere as she pairs the punchy bassline with power-fueled synths. The inclusion of choppy hi-hats drives the electrifying tempo of the tune with a dark and stirring rhythmic ambiance. The 'Reclaim Me' remix does not stray away from the emotional undercurrent of the song; instead, it amplifies the magnitude with its hypnotic energy.
'Reclaim Me' – the Maya Jane Coles remix works brilliantly as it layers the moving and captivating vocals by NIMMO with catchy and sharply vivacious beats. The track's lyrical sensuality and effervescence shine through as the Techno-maestro pulls the melody in a seamlessly power-driven and raw-edged realm. She treats the song with a fearless approach and augments her remix with Deep House influences. It is a relentless and compelling delivery. The song is a perfect club anthem that features the affective and hard-hitting dynamism in a single package.
Maya Jane Coles' take on Wax Wings and NIMMO's track is an exuberant adventure that is undeniably addictive. The audiences deserve more eclectic and enticing releases from her. All in all, Coles' remix of 'Reclaim Me' is a hypnotic and intoxicating release!
Stream 'Wax Wings – Reclaim Me Ft. NIMMO (Maya Jane Coles Remix)' on YouTube below!
Streaming Options:
Wax Wings – Reclaim Me Ft. NIMMO (Maya Jane Coles Remix) Apple Music
Wax Wings – Reclaim Me Ft. NIMMO (Maya Jane Coles Remix) Spotify
Wax Wings – Reclaim Me Ft. NIMMO (Maya Jane Coles Remix) Soundcloud
Wax Wings – Reclaim Me Ft. NIMMO (Maya Jane Coles Remix) FREE DOWNLOAD
Wax Wings – Reclaim Me Ft. NIMMO (Maya Jane Coles Remix) Download
More Streaming Options HERE.
---
More About Maya Jane Coles:
Multi-award winning, London based producer, songwriter and DJ; Maya Jane Coles got into making music as a teenager inspired by rap and trip-hop before later working in other genres from house and techno under her own name through to dubbier, bass driven music under her Nocturnal Sunshine alias.
Maya's debut release was back in 2008 on Dogmatik with the "Sick Panda 12″. Later releasing on underground labels such as Mobilee, 20:20 Vision, and Hypercolour. Maya's "What The Say" proved a pivotal release, an instant house classic, which was later integrated into mega hits "Truffle Butter" by Nicki Minaj and Katy Perry's "Swish Swish".
In 2013, Maya released her debut album "Comfort" on her own label, I/AM/ME. The album won many accolades and featured collaborations with Tricky, Miss Kittin, Kim Ann Foxman, and Nadine Shah amongst others. This was followed in 2015, by Maya's debut eponymously named Nocturnal Sunshine album.
Maya's sophomore release came in 2017 with the double album "Take Flight" in 2017, containing downtempo as well as house tracks; with features coming from frequent Maya's collaborators Chelou and GAPS.
Maya also found the time that year to support Depeche Mode on their European stadium tour. Indeed, as a DJ Maya has toured in over 40 countries releasing mix compilations for DJ-Kicks (2012) and fabric (2014).
Maya's is also widely known for her extensive list of remixes which includes reworking the xx Little Dragon, Ella Fitzgerald, Bonobo, and Sia.
More About Wax Wings:
Like the Greek legend Icarus, Wax Wings is soaring towards greatness. Taking after his Brazilian father, a musician and British mother, an artist, Wax is a man of many talents. From his visual creations in paint, graffiti and photography to his fashion, make-up artistry and of course music production, his abilities span endless forms of expression. A fan of bands like Nine Inch Nails, Korn and Radiohead, Wax Wings grew up with a lot of dark and alternative influences. In his own words "I have an obsession with Marilyn Manson and my mum raised me on David Bowie." Later exposed to the house and techno scene in Leeds, Wax began to DJ and learned to produce more electronic based music. The budding producer's insatiable thirst for more quickly drove him to London where he studied Fine Art at UAL's Camberwell College of Arts, solidifying his sound with South London influences. His music spans a range of genres, favouring sub-bass-driven blends of hip-hop, trip-hop, techno, trap, rock, dub, house, UK garage and dark electronica. Wax Wings is an injection of darkness, allowing Wax to express emotions and feelings that he'd rather not express in the everyday.