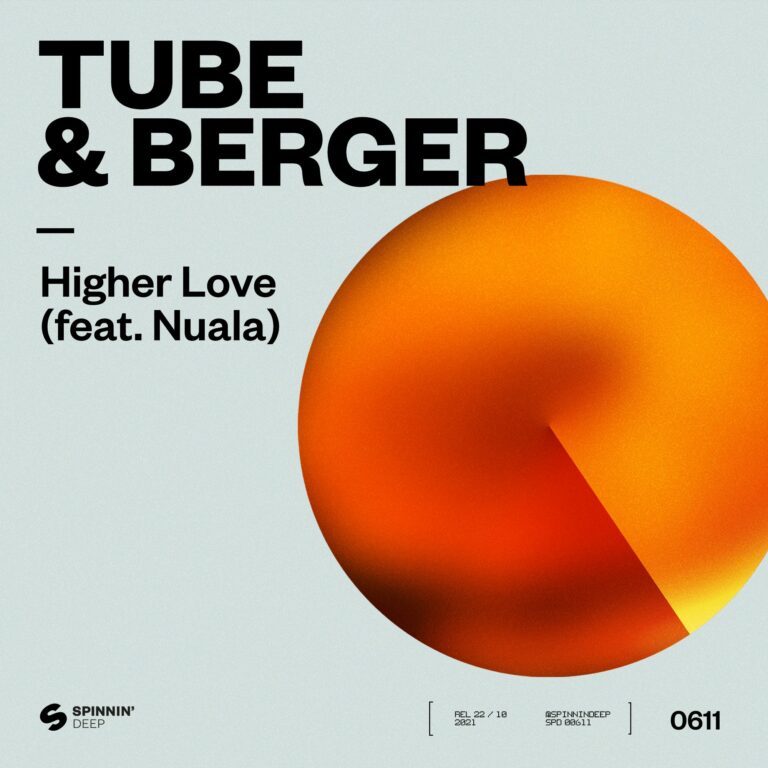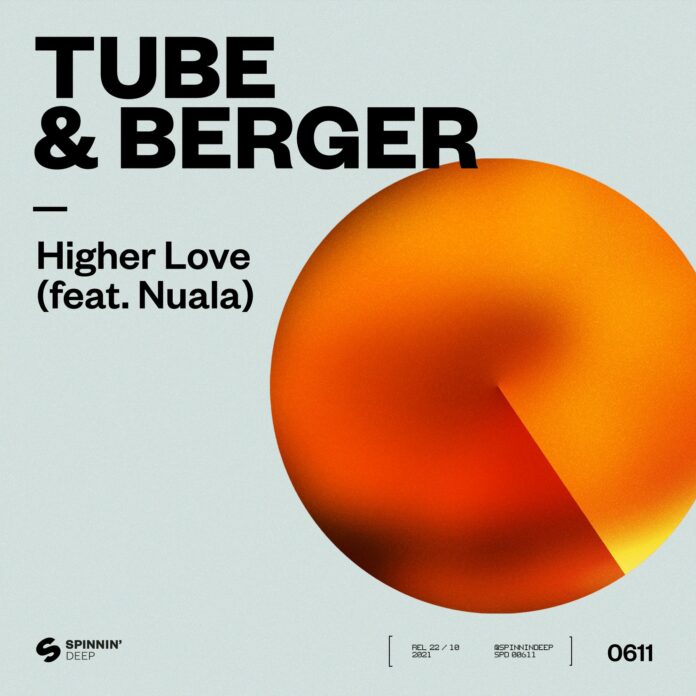 After churning out their melodic remix of "Arpe" and a series of amazing releases in 2021, the German duo is back with a new Spinnin' Deep music release. Their fresh new stint titled "Tube & Berger – Higher Love (feat Nuala)" is a vocal-driven melodic Tech House number that will remind you just how truly amazing the duo is at their craft. From cultivating driving ambiance to electrifying rhythms, the power team of Tube & Berger is adept at doling out tracks that always turn up the crowds' energy, leaving them wondering what actually hit them. We at EKM are big fans of their collaboration with Alegant on "Get Down," and their memorable edit of UCHA's track "Harmoniese." Check them out if you haven't already! You won't be disappointed!
"Tube & Berger – Higher Love (feat Nuala)" is soaked in feel-good vibes – where the beats are infectious, and the vocal is downright magnetic and will instantly pull you in. The invigorating melodic nature of this new Spinnin' Deep music track also features pulsating rhythmic elements that will keep you grooving for days. The mesmerizing synth strings collide with the alluring basslines perfectly to create an unstoppable energy. Plus, Nuala's deep and catchy vocals will hammer through your senses until the percussive energy builds up with a culpable tension. The intoxicating hooks and repetitive vocal drops are heightened flawlessly with sonic effects to create that hands-in-the-air intensity tailored for festivals. This melodic Tech House song is fueled with electrifying heat that will keep the crowds on their toes.
This colossal release by Tube & Berger is highly captivating and adorned with galvanizing euphoria. "Higher Love," with its propulsive and compelling aura, hits you on a different spectrum. It's just the kind of track that will make you crave more exciting stuff from Tube & Berger.
You can stream the song on SoundCloud below and find more streaming options HERE.
Stream "Tube & Berger – Higher Love (feat. Nuala)" on SoundCloud below!
Looking for more music like "Higher Love"?