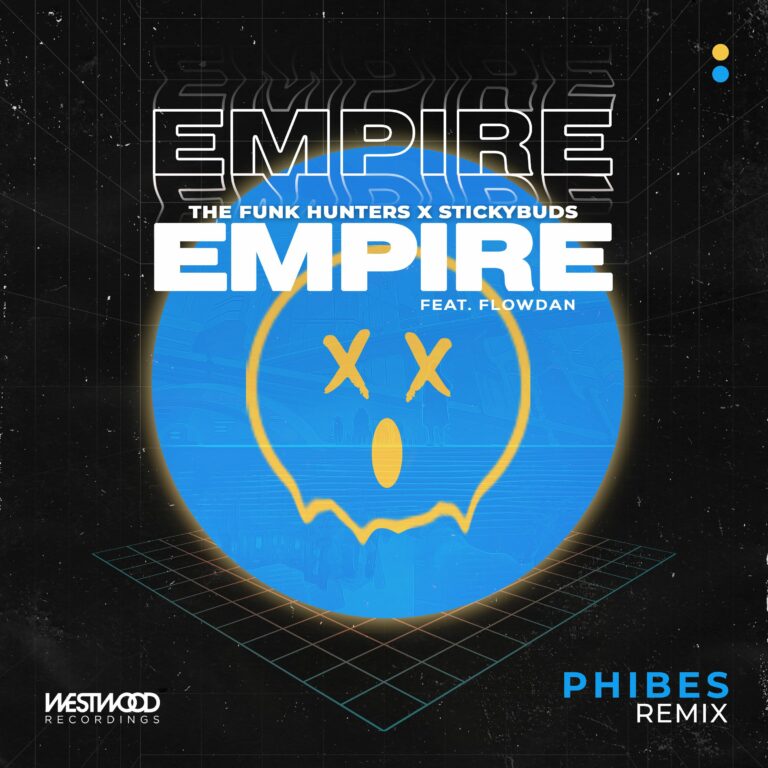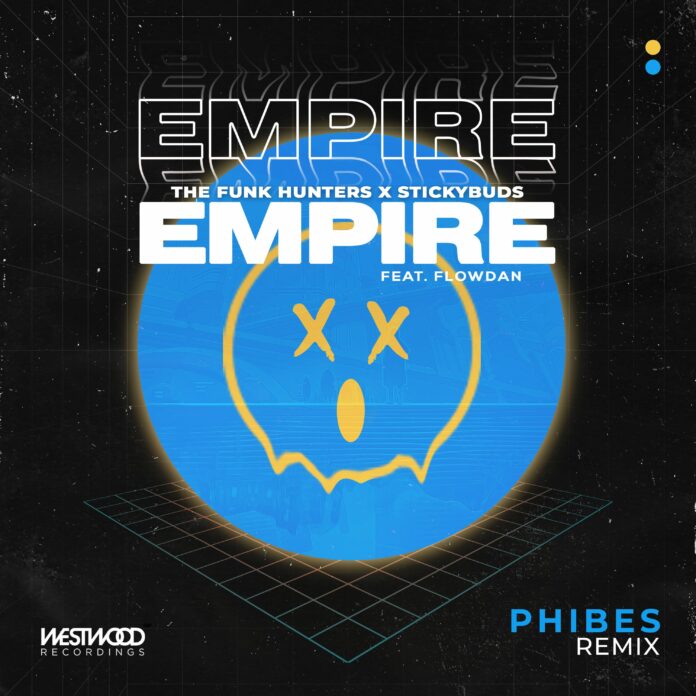 The Funk Hunters, Stickybuds & Flowdan – Empire gets a new Phibes remix that merges the classic sounds of D&B with ethno-inspired rhythm sections and buzzing synths. The release gives a lot of space for Flowdan's vocals to breathe and sound more present, but at the same time showcases Phibes' unique progressive production style.
This is not the first time the Vancouver-based duo shows appreciation for the traditional Electronic genres with Jamaican roots. In 2020, they collaborated with Dub FX on a Dub D&B remix for their track Tribute. With Phibes, Empire gets a similar twist. The slower paced vocals on the new Phibes remix work in favor of the track. The bass merges with Flowdan's low voice and highlights the groovy flow of the British MC.
The classic chorus-verse-chorus structure is kept on this version of Empire. However, most of the work on the instrumental is very low key. The subtlety of the Phibes remix is not in minimalism, on the contrary, it swarms with details. But compared to the original, with its massive dancefloor-oriented sound, the new version bears the spirit of the old-school D&B and Ragga Jungle, in which the MCs vocals were not merely a support for the instrumentals, but an equally important part of the tracks. And, if you're somehow unaware of how skillful of an MC Flowdan is, you can listen to one of his leading tracks like Savage to get a good impression.
Phibes spray details all over Empire, but on the production side, they try to avoid being redundant. As a result, it doesn't sound even remotely close to the original, but neither it shares similarities with the previous highly danceable Dr. Fresch remix. Thus, The Funk Hunters, Stickybuds & Flowdan – Empire (Phibes Remix) is another exciting excurse into the genre's rich past, but with an undoubtable innovative flavor to it.
Stream The Funk Hunters, Stickybuds & Flowdan – Empire (Phibes Remix) on SoundCloud below!
Looking for more music like Empire (Phibes Remix)?