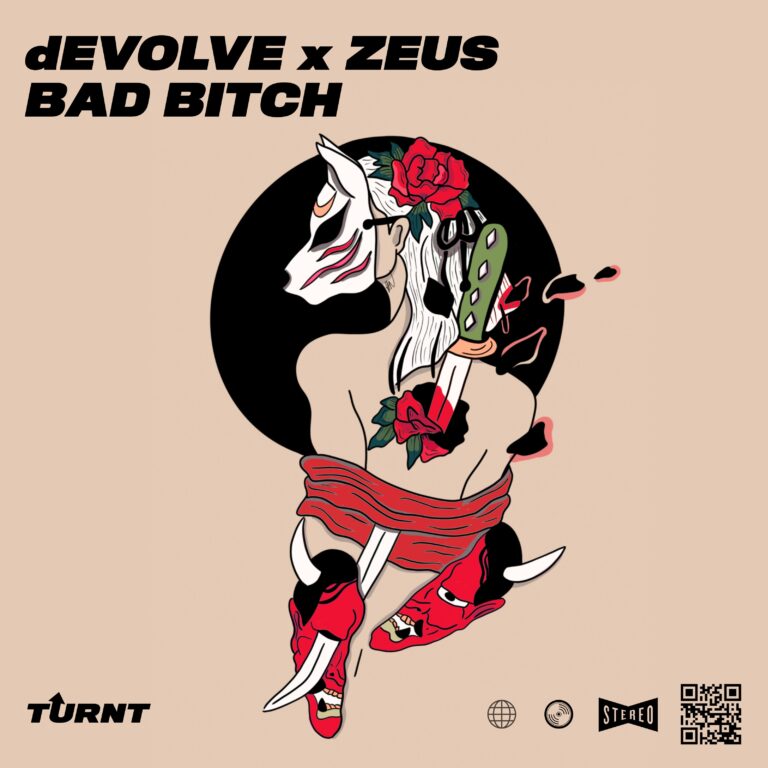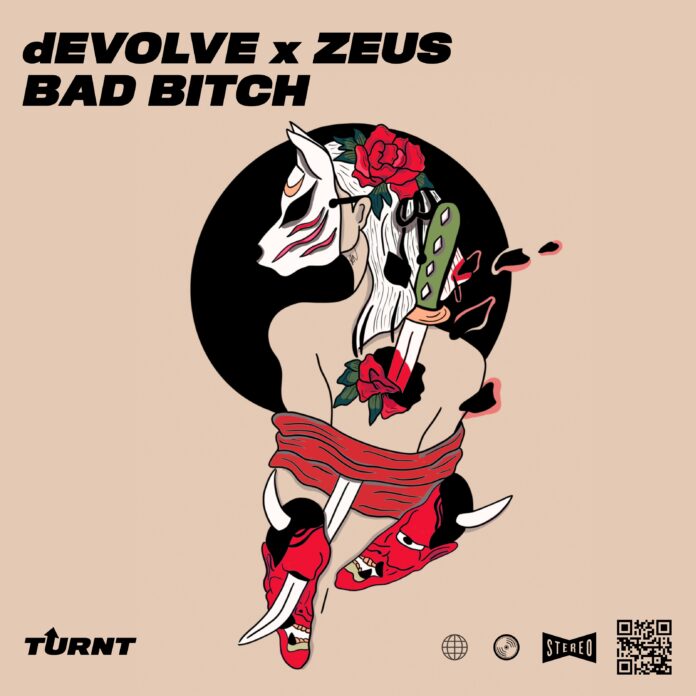 EKM is thrilled to premiere dEVOLVE & Zeus' pumping Hip-Hop-inspired Tech House song Bad Bitch, a hyperactive and groovy banger for sweating-hot summer parties. The playful and hard-hitting Bad Bitch places the bet on the symbiosis of chopped female rap vocals and the muscular drum-section, hitting the jackpot from the first play. It's the first collaboration between the Florida-based dEVOLVE & Paris DJ / Producer Zeus and the second original release of 2022 from both artists.
The rap vocal sample is not the only thing that's influenced by Hip-Hop on Bad Bitch. In fact, Hip-Hop's influence is so huge on the new dEVOLVE & Zeus Tech House song that one could as well categorize it as a House Rap or an G-House track. What also gives Acid-inspired vibes on the track, are the generously spread synth-effects that sound very 90s-influenced.
It's a restless song in the best sense. dEVOLVE & Zeus spill this kind of sound-effects and samples all over the track, to the point that it may sound even random on the first listen. However, the grooviness and the catchiness of it easily tear apart this impression, revealing only skills, calculation and creativity under the veil. Which, to be fair, should be known to all the fans of dEVOLVE, who have heard his first release of 2022 titled So Far.
The Hip-Hop's presence is also felt on some of the transitions that feature Trap-inspired snare rolls. Speaking of which, it's impossible to talk about Bad Bitch and ignore its chunky, overpowered drums. Any other traditional Tech House drum-section would've ruined the song, since the flow of the sample used on Bad Bitch is so energetic, that it can be danced to even in a cappella.
It's hard to tell the roles dEVOLVE & Zeus play on Bad Bitch as producers, but this is a mixture that can be conditionally divided into two layers, each corresponding to the locations from where the artists operate. While its Hip-Hop layer definitely fits into the Florida's musical landscape, the more trippy, 90s Electronic-inspired layer reminds of some classic French tekfunk pieces. Sure, this could not be the case at all, but the fact that something like the new dEVOLVE & Zeus Tech House song could only be born as a result of this kind of intercontinental collaboration is undeniable.
Stream dEVOLVE & Zeus – Bad Bitch on YouTube below!
Looking for more music like Bad Bitch?