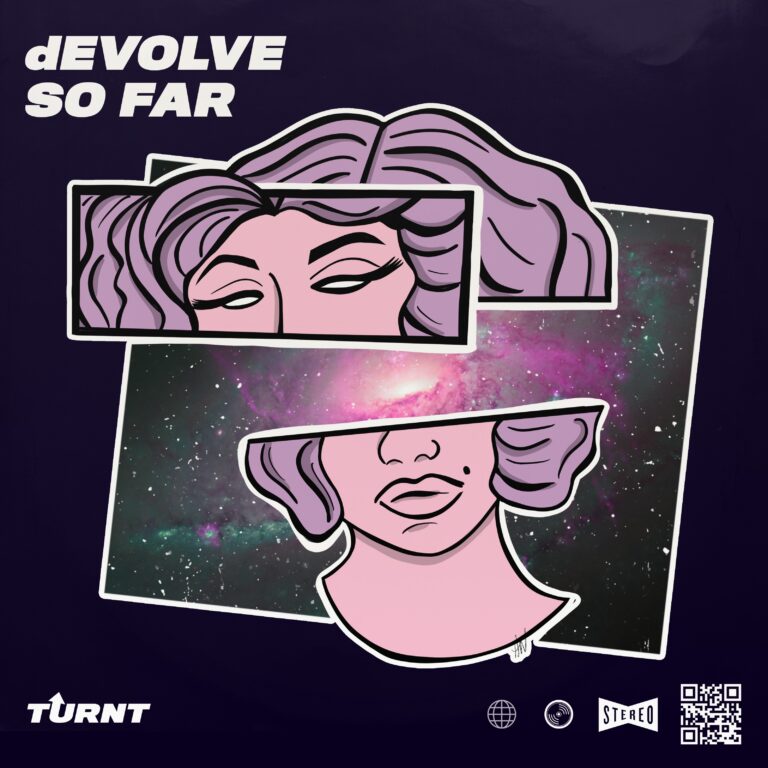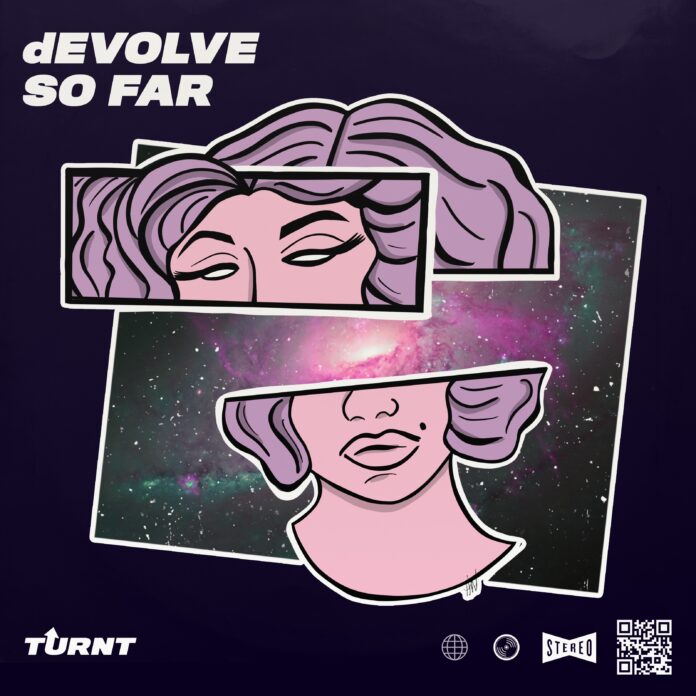 dEVOLVE's first release of 2022, So Far sets the ground for a soulful and positive year full of vibrant vibes provided by the irresistible energy of House music. It's a bassy and atmospheric nocturnal tune that will drench the surroundings in color once you hit the play button. This new dEVOLVE song is out on the artist's own label TURNT Music, an emerging powerhouse on the Tech House scene.
With a classic structural approach, So Far is aimed at all the Tech House music lovers who prefer musicality over complexity and provides the fans with tons of vigorous elements that make it impossible to stay inert no matter where you are. Apart from the soulful vocal sample, which is central to the track, it has a couple of other key-elements in its arsenal that together make this new dEVOLVE & TURNT Music song work wonderfully.
Firstly, it's the bass, which, at first sight, is not a surprise. After all, most House music is built upon the groove created by the symbiotic flow of the latter along with the drums. However, dEVOLVE – So Far adds a synth layer to the above-mentioned elements. It's a really subtle sound, yet without it the track wouldn't be so complete. Finally, there's the elegant piano transition with a classic House texture. It appears in the middle of the track and works as a bridge between the 2 parts of the song.
At the end of the transition we hear a low-pitched voice saying "more life" and the drop happens. It's a great refrain that perfectly explains what's happening on So Far. A celebration of life with a signature bespoke production by the multi-platinum artist, it's also a great foundation for conquering new artistic heights for both, TURNT Music and dEVOLVE.
Stream dEVOLVE – So Far on SoundCloud below!
Looking for more music like So Far?
Check out our New Tech House Essentials playlist on Spotify, Apple Music, YouTube, and Deezer!