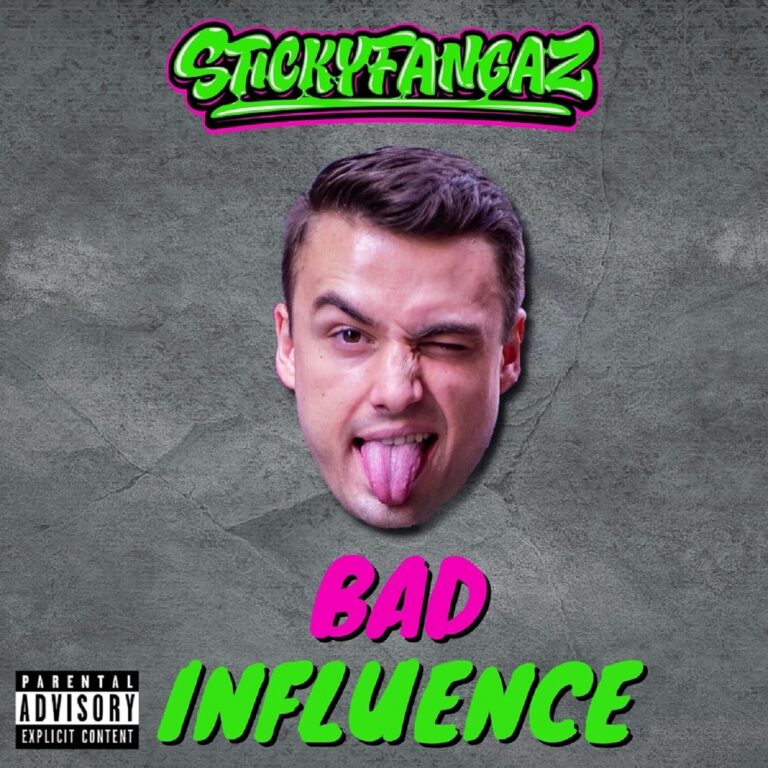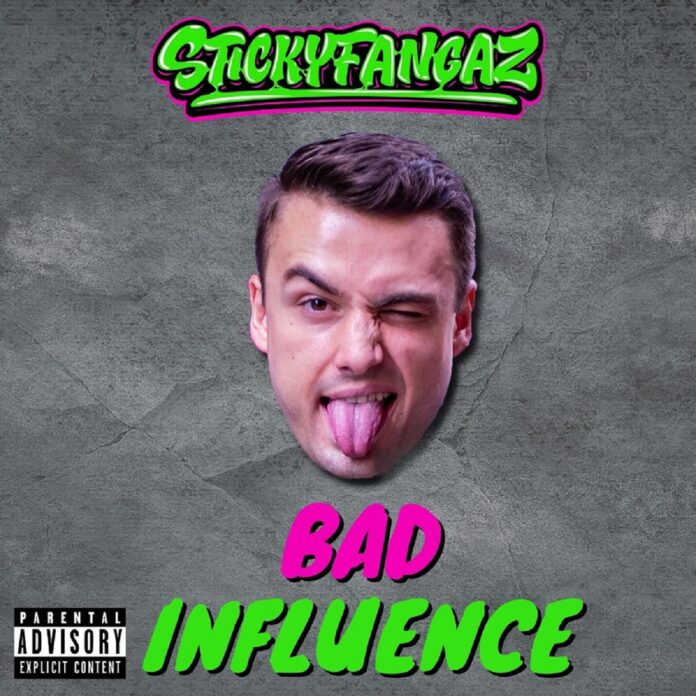 Lately, we're getting a hot trail of Dubstep / Rap music and we are not complaining. Adding a freshly brewed song titled, "BAD INFLUENCE" to his already rowdy portfolio is the LA-based act, Sean Tooly, better known as STICKYFANGAZ. This artist is on a power trip of dropping jaw-dropping bangers such as "PSYCHO NOT," "FACE OFF," & "SCRUMDIDDLYUMPTIOUS." We're just wondering how this guy keeps churning out fresh hard-hitters and blazing tracks, like "STICKYFANGAZ – BAD INFLUENCE." While his new Bass Hop music belongs to a similar sonic realm as his previous releases, it unleashes the full range of nuanced rhythmic euphoria and dope rhymes that will easily prime any dance floors. 
"STICKYFANGAZ – BAD INFLUENCE" opens with a quirky and eccentric Rap that flows with stylistic flourishes and old school-style beat samples. The relaxed hooks and on point bars land with a lighthearted feel until the screeching synths take over to deliver the unadulterated and powerful Dubstep / Rap music vibes. The crisp drums and the haughty bassline bring the perfect funk flavor to this new Bass Hop music. The short-lived edgy cadences are reminiscent of typical Dubstep flair, yet STICKYFAGAZ keeps his grip tight on the brooding riffs and clattering pulses. He makes sure that the track pierces the electrifying energy levels without leading the song into blind chaos. STICKYFANGAZ has displayed true grit and substance on this heater.
Floored with slapping and bouncy uber-cool beats, "STICKYFANGAZ – BAD INFLUENCE" will surely alter your mood and bring some funkiness to your day. On this tune, you will experience a raving and stomping sound design that crashes and collides with real pizzazz. Tune into this club flipping number with your subwoofers loud to make sure to have the full experience. It's bizarrely addictive. You can stream this sublime new Bass Hop music on YouTube below. You can also find more streaming options HERE.
Stream "STICKYFANGAZ – BAD INFLUENCE" on YouTube below!
Looking for more music like "BAD INFLUENCE"?