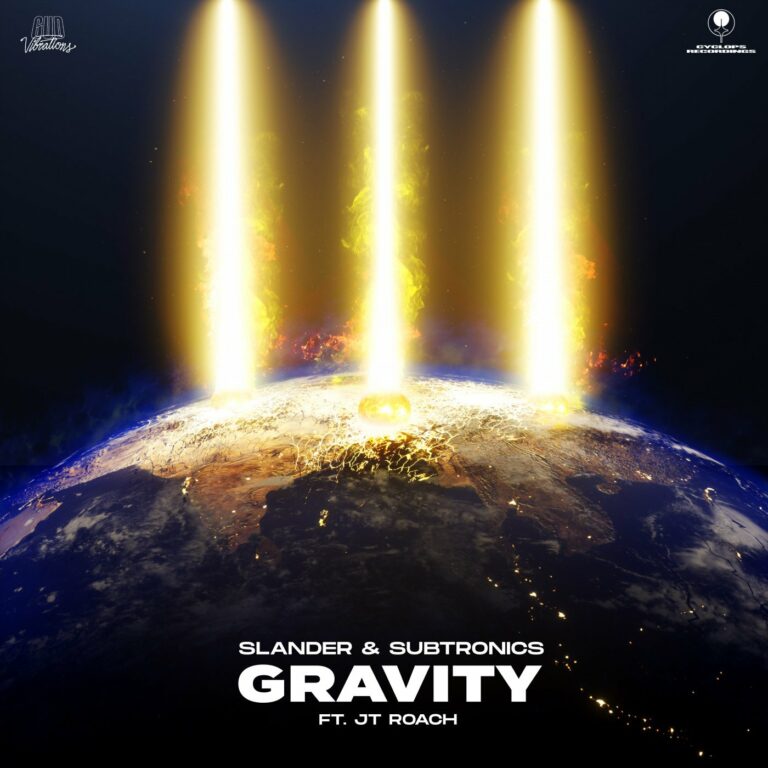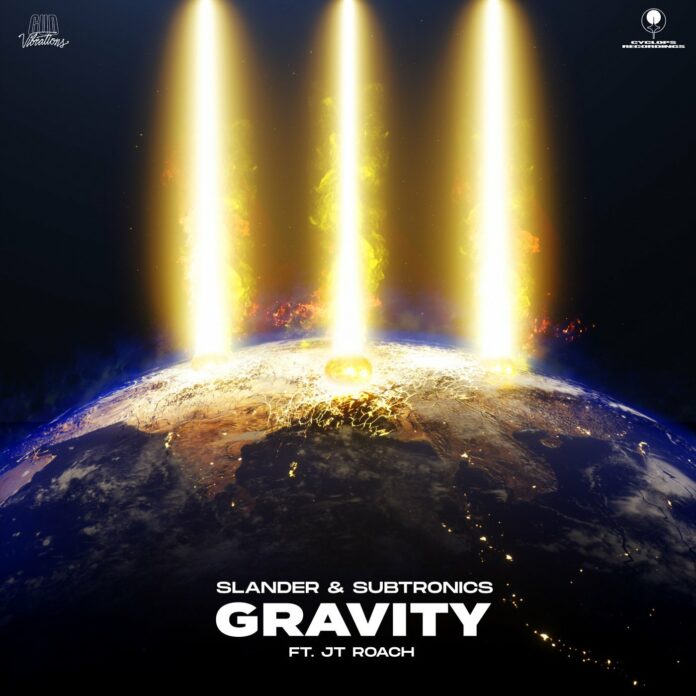 SLANDER has been on fire as of late, and they're a total machine. The vocal-led "When I'm With You" was a passionate collaboration with Synymata, and "Anywhere" was an epic mesh of output by Au5, Shybeast, and Playa. Additionally, SLANDER and SVDDEN DEATH's "BLOOD ON ME" is also a massive Dubstep banger that was brimming with brutal drops. The bass-loving duo doesn't disappoint with remixes either. The "Back To U Remixes EP" was a huge hit, and who could forget Oddprophet's remix of "Heart Break"? Above all, however, if there's one thing in common with SLANDER's fiery cuts, it's their penchant for emotive songwriting. SLANDER's emotion-filled lyricism and their lush backdrop of pulsating electronics remain unmatched in their latest track with Subtronics and JT Roach. This time, "SLANDER & Subtronics – Gravity featuring JT Roach" is a heartfelt anthem and a banger that define SLANDER is always on top of their game.
"Gravity" is definitely something to write home about. Lending vocals from JT Roach, the synergy on this track is next level. This isn't JT Roach and SLANDER's first collaboration, but their talents blend right in with Subtronics' abrasive edge. The atmospheric tension and JT Roach's silky vocals kindle the right tone. As the slow-burn of emotions boil into a harmonic climb of cinematic strings, it prepares itself for sweetness. Coupled with an eruption of bass ruptures and electronic onslaughts, "Gravity" keeps us guessing at every climax. In usual Subtronics fashion, the sound design is insanely clean yet satisfyingly nasty. Topping it all off with a last drop, the collage of synth-washed melodies gives the song one final push.
Without a doubt, "SLANDER & Subtronics – Gravity" has tons to offer on the dance floor and for your emotional episodes. Featuring JT Roach, the sheer emotion and thunderous bass truly define SLANDER is unstoppable. Released via Gud Vibrations, this Dubstep jam is something you don't want to miss. "Gravity" is bound to be a big smash during festival season, and we can't wait for what's next. "Gravity" is available now, and you can stream it below and find more streaming options HERE.
Stream "SLANDER & Subtronics – Gravity ft JT Roach" on YouTube below!
Looking for more music like "Gravity"?