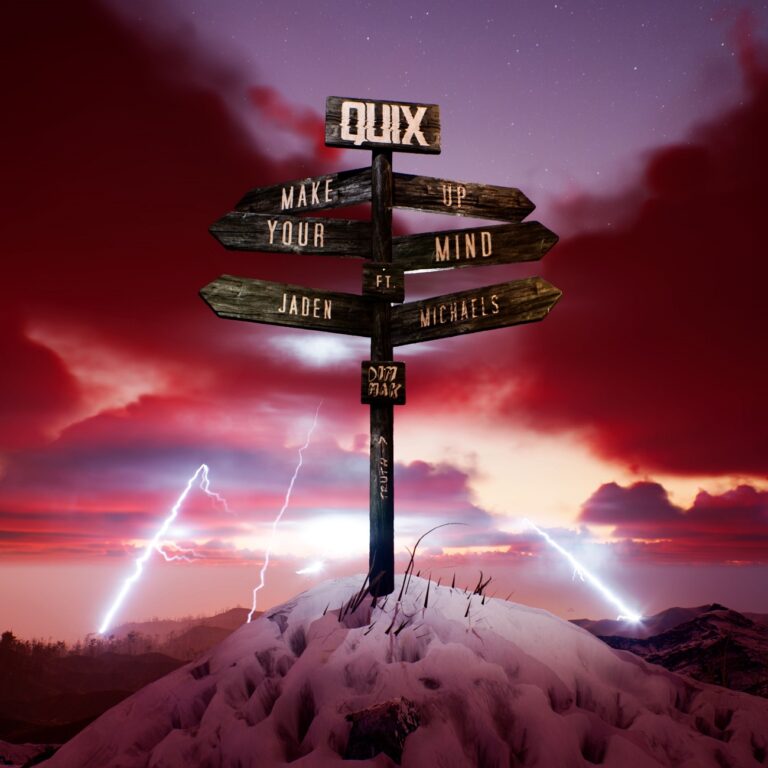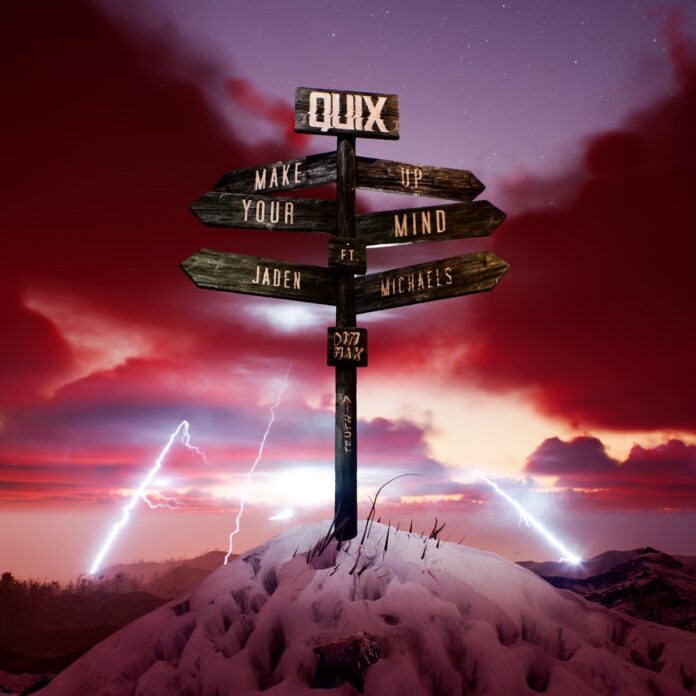 QUIX is dominating the dance music scene with his stellar releases such as "SABERTOOTH," "Heads Or Tails" and "Berserk." His major singles "Chicane" and "Gunning For You" also received massive remixes by The MashBit and STRX respectively. He has now unleashed an unexpected D&B heater titled, "Make Up Your Mind" feat Jaden Michaels. We have been yearning for new QUIX music for only a month (although it felt much longer), and his sonic evolution with this release is a treat to witness. "QUIX – Make Up Your Mind" is an intoxicating composition that will set your nerves on fire. This super talented producer is on a roll and we're just in awe.
"QUIX – Make Up Your Mind" feat Jaden Michaels is a euphoric mix that will turn your senses into a comatose state. This truly passionate single is an intensely galvanizing affair that is structured with silky melodies and powerful rhythmic buildups. The artist has immortalized an array of robust percussive energy with delicate pads on this new QUIX music. The showdown of crisp synths and fierce basslines collide with shimmering keys that escalates the energy to deliciously dangerous levels. This contrasting single with moments of hard-hitting brightness and vivid sobriety truly brings his dexterous skills to the forefront.
Jaden Michaels has delivered superb Pop-style vocals on "Make Up Your Mind" with just the right hint of dulcet tones and wicked seduction. Plus, QUIX brings the simmering euphoria with emotive keys and gliding drops. "QUIX – Make Up Your Mind" is a delightful mesh of intricate and complex cadences that will leave you drunk in mindless ecstasy. This DnB banger unlocks a whole new dimension for the artist. You can stream this track on YouTube below and find more streaming options HERE.
Stream "QUIX – Make Up Your Mind" on YouTube below!
Looking for more music like "QUIX – Make Up Your Mind"?