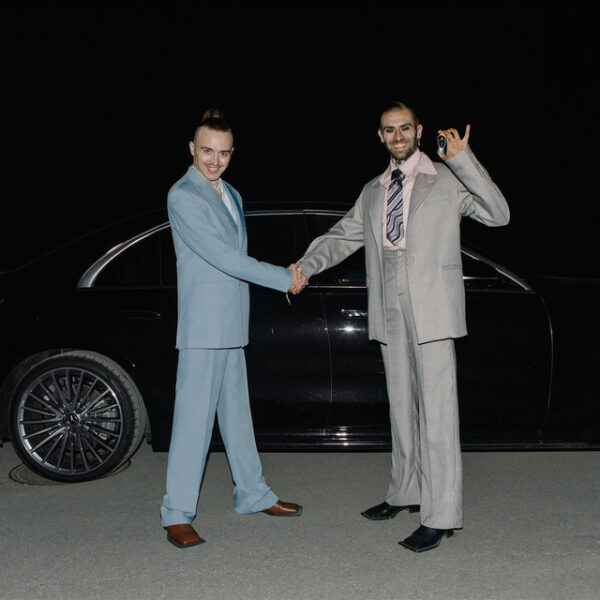 Polish superstar, rapper and singer, Kuba Grabowski, popularly known as QUEBONAFIDE, is kicking off the final half of this gloomy and dismal year with a bang featuring Tommy Cash. If you've been following us in the past months, you might remember our features for Tommy's previous releases "Racked" and "Zuccenberg" with Diplo & $uicideboy$. Both tracks from the 2021 album titled "MONEYSUTRA". Now, with the release of this new QUEBONAFIDE & Tommy Cash music titled "Benz Dealer", needless to say that the latter is on a roll. And it has been released with a memorable music video! Produced by the Platige Image studio, the strange twisted story of the track is highlighted perfectly by the new QUEBONAFIDE music video by Sebastian Pańczyk. This song is a perfect mingle of HIP HOP & GRIME, it is extremely gritty, it hits hard and has an intoxicating sinister edge to it.
The music video directed by Sebastian Pańczyk and staring International heavyweight boxing champion Mariusz Wach with both QUEBONAFIDE and Tommy Cash is dark and mysteriously inviting. The two artists appear on the video as criminal associates and tell a story of a roller-coaster trip through strange deviant imagination. With its titillating intensity, be ready to hear this one at festivals this summer and see the crowd pump their fists in the air. Overall, this new QUEBONAFIDE music is both a visual and auditory delight. Like the sequence that runs through the QUEBONAFIDE & Tommy Cash music video by Sebastian Pańczyk, the song offers a unique experience of its own.
Created by DOBRO and post-produced by Platige Image, a company that has worked on several projects, including Patty Jenkins' smash film "Wonder Woman" and the internationally popular video game series "The Witcher." "Benz Dealer" is now available to stream on YouTube below and you can also find more streaming options HERE.
Watch the Official Music Video for "QUEBONAFIDE & Tommy Cash – "Benz Dealer" on YouTube below!
Looking for more music like "QUEBONAFIDE & Tommy Cash – Benz Dealer"?