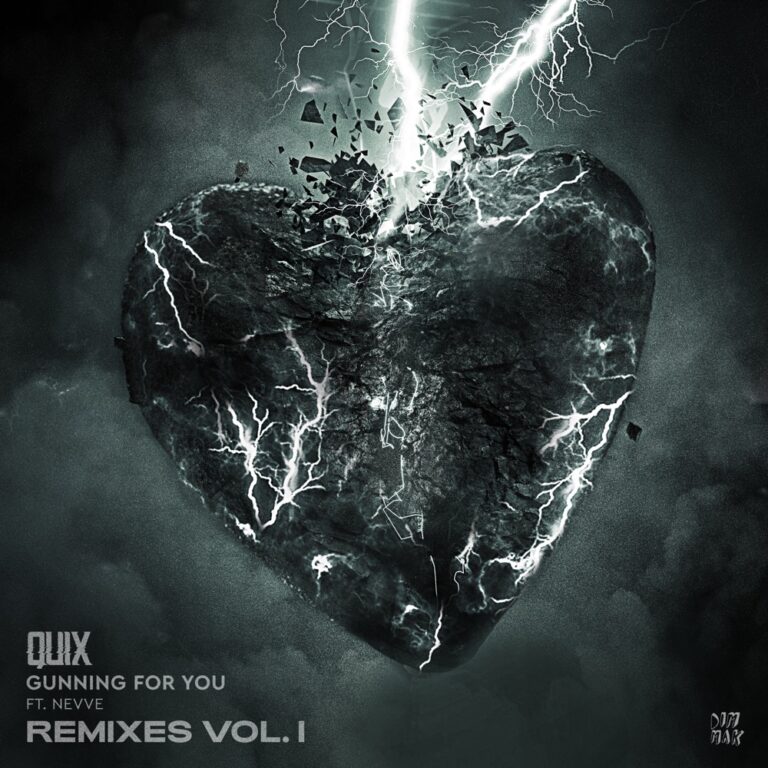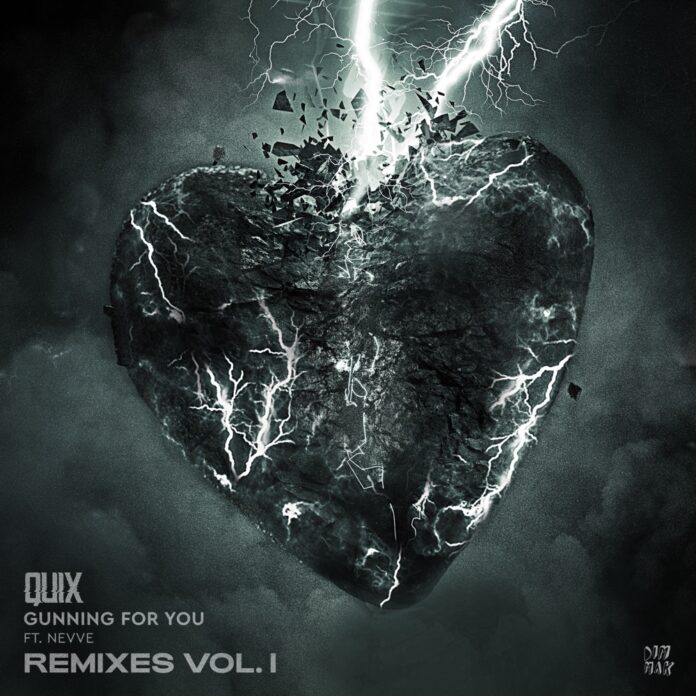 The QUIX track 'Gunning For You' with Nevve explores the themes of love and obsession. It has now received a perfect mingle of Dubstep and Trap makeover from STRX. His remix version of the song shines for its compelling and hard-edged musicality. The track hangs in a balance of light and dark elements and evolves with epic drops and rises with a momentous subtleness. The crashing beats, the booming and sensual vocal from Nevve along with the fusion of bass elements come together to enliven this remix. STRX – Gunning For You Remix is ecstatic and highly catchy.
STRX – Gunning For You Remix opens with a soothing vibe, letting QUIX and Nevve shine in their element. However, keen listeners will spot STRX's presence right from the start as he gets ready to blast the listeners with radiating basslines. Before he unleashes his signature bass-heavy sound into the track, this Netherlands-based DJ/producer plays with light, melodic elements to create an energy-driven, powerful buildup. He brings his true potential to the fore on this Dim Mak release. He harnesses the track with soul crashing melody making it a killer Trap/Dubstep cut. The mellifluous elements ultimately elevate the original version to a whole new territory. There is never a dull moment on this 'Gunning For You' remix. Not once he lets the vocal go astray with his skillful and proficient detailing.
STRX – Gunning For You Remix features brilliant sway of momentum with two amazingly badass drops. The talented artist somehow combines the melodic orchestral fusion with hard-hitting basslines that is just mind-altering. This Dim Mak release is a highly addictive number that proves his untapped potential as a composer. We are blown away by how well-detailed the remix is and can't wait for more of STRX's music.
Stream 'Quix – Gunning For You (STRX Remix)' on YouTube below!
Streaming Options:
Quix – Gunning For You (STRX Remix) Apple Music
Quix – Gunning For You (STRX Remix) Spotify
Quix – Gunning For You (STRX Remix) Soundcloud
Quix – Gunning For You (STRX Remix) FREE DOWNLOAD
Quix – Gunning For You (STRX Remix) Download
More Streaming Options HERE
---
More About STRX:
As music production took over his life at age 13, STRX (pronounced 'strix') was destined to become a successful producer and DJ. His major drive to achieve his dreams caused him to drop out of high school at age 17. Immediately after, STRX was picked up at Fontys Rockacademie to pursue his dream in becoming a successful artist. His mission? Touching the listener emotionally by telling a story with the heavy use of tension.
STRX produces music categorized as future bass, trap and hybrid trap, often blending multiple subgenres into one song. His sound is mostly defined by his decade-long experience in playing the drums, resulting in heavy beats with complex arrangements and fills. His tracks are also defined by the intense, bass heavy breaks, the use of atmospheric sounds, ethnic instruments and high energy drops. Due to his unique and creative productions, STRXs unreleased work was picked up by artists like Afrojack and KSHMR, providing him with early support.
In his high-energy sets destined to be played at festivals and in clubs, STRX plays hard hitting trap music along with dubstep and psytrance. His sets are mostly built to excite and discharge, with the purpose of telling a story to his audience. STRX is prized due to his creative mixing and live arrangements.