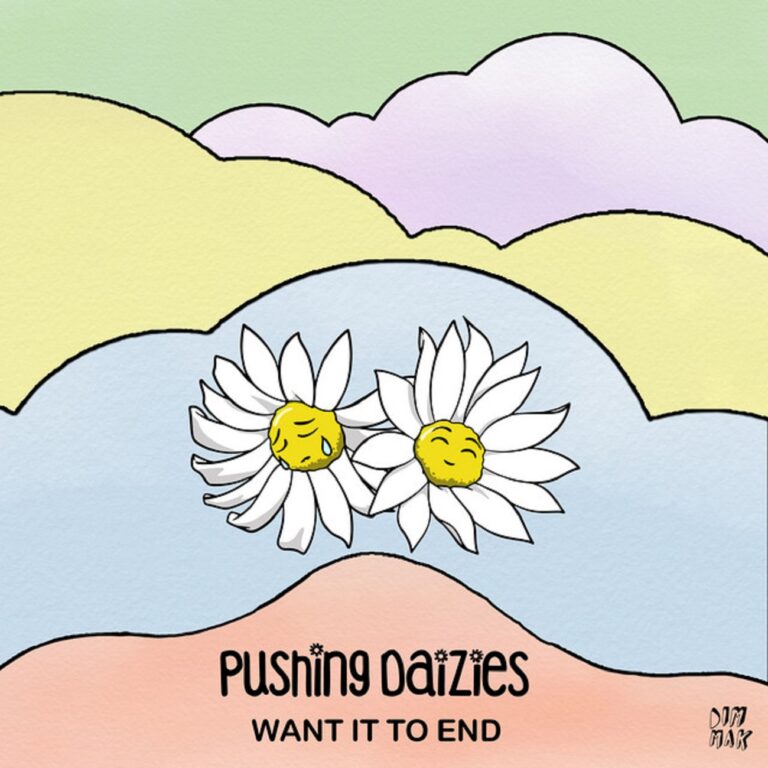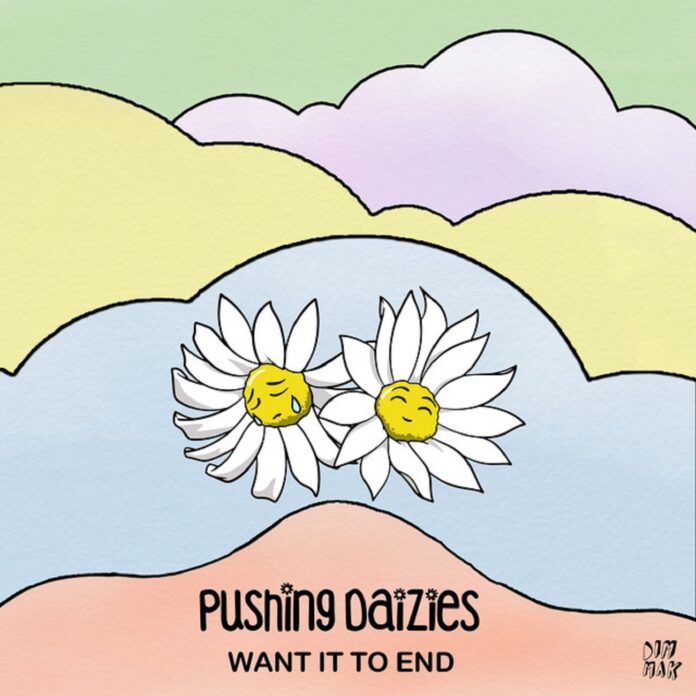 Let us declare it right away that the new Dim Mak music from Pushing Daizies, 'Want It To End,' is going to mess up with your emotions. Whether you are a fan or not, everyone is intrigued about who is Pushing Daizies. Honestly, we're as unaware as you are about the identities of the two producers behind this project. However, we are totally vibing with their interpretation of what new Future Bass 2021 should sound like. With a remix of 'Distance' by Apashe under their belt, this latest single is their first original release, with many more to come in the future. Here's some insight from the duo:
The Pushing Daizies project was almost 2 years in the making, and we couldn't be more excited to finally roll it out. What began as a couple of collaborations ended up turning into a full project with over 20 unreleased originals. I think the fact that the intention was never to form a duo, and was purely organic, makes this even sweeter. We just hope the world enjoys our music as much as we did creating it." – Pushing Daizies
The ambient opening of this new Dim Mak music, 'Want It To End' is launched into smoking dimensions filled with seductive and breathy vocals. Fans will forget the suspense of who is Pushing Daizies, once the intriguing euphoria of pulsating bass and silvery electronics will roll out. In this accurate representation of new Future Bass 2021, the fusion of percussion with deep rhythm and vivacious riffs is quite flirtatious. This instrumental and lyrical brilliance packaged with a luminous vibrance will satiate the listeners. 
The duo has flourished this song with an eclectic aura that drips with sparkling reverbs and smooth rhythm. 'Want It To End' is a contemporary melody that is driven by cadenced beats, spacey keys, and shimmering synths. This lingering new Dim Mak music is an effortless play on the theme of resilience with high notes and a vivid atmosphere. This wildly complex composition ventures in soothing and melodic elements accentuating the sound of new Future Bass 2021.
'Want It To End' flows like a breeze, showcasing daunting ease and elegant mastery on the artistic duo's part. This Future Bass opus is perfectly strengthened by the ethereal aesthetic. The rhythmic spacing of the melody in the hook really drives it, making it a memorable number. While the mystery about who is Pushing Daizies seems to remain intact, we are absolutely buzzing in the after-effects of this heart-stealing tune. 
Stream 'Pushing Daizies – Want It To End' on YouTube below!
Streaming Options:
Pushing Daizies – Want It To End Apple Music
Pushing Daizies – Want It To End Spotify
Pushing Daizies – Want It To End Soundcloud
Pushing Daizies – Want It To End FREE DOWNLOAD
Pushing Daizies – Want It To End Download
More Streaming Options HERE.
---
More About Pushing Daizies:
Pushing Daizies is the pseudonym of two US-based dance music producers joining forces. The enigmatic duo makes groovy, bass-heavy, electronic dance music that creates an emotional roller coaster, pulling at the heartstrings of its listeners. The project, which initially began as multiple collaborations between the two artists, transpired as their synergy saw no end in sight. "Once we found our rhythm, we knew we had something special. It was bigger than just a few singles. I guess you could say that the project was an accident in the greatest way possible," said one of the producers. The term "pushing daisies" refers to the flowers that grow over a burial plot when someone dies, which is symbolic of the cycles of life and death, light and dark. Said differently, when someone dies, life is created. We can't wait to hear what's next!